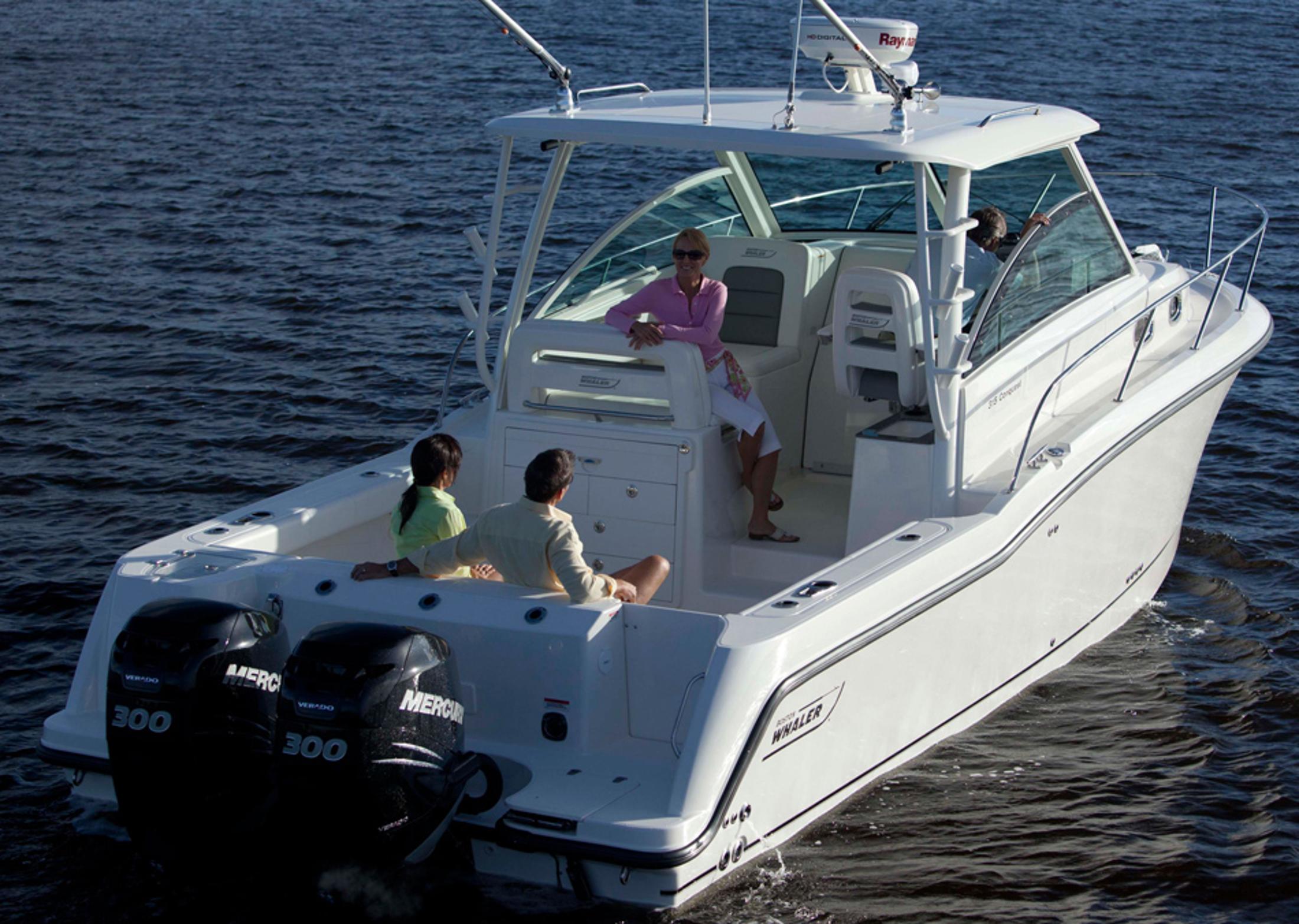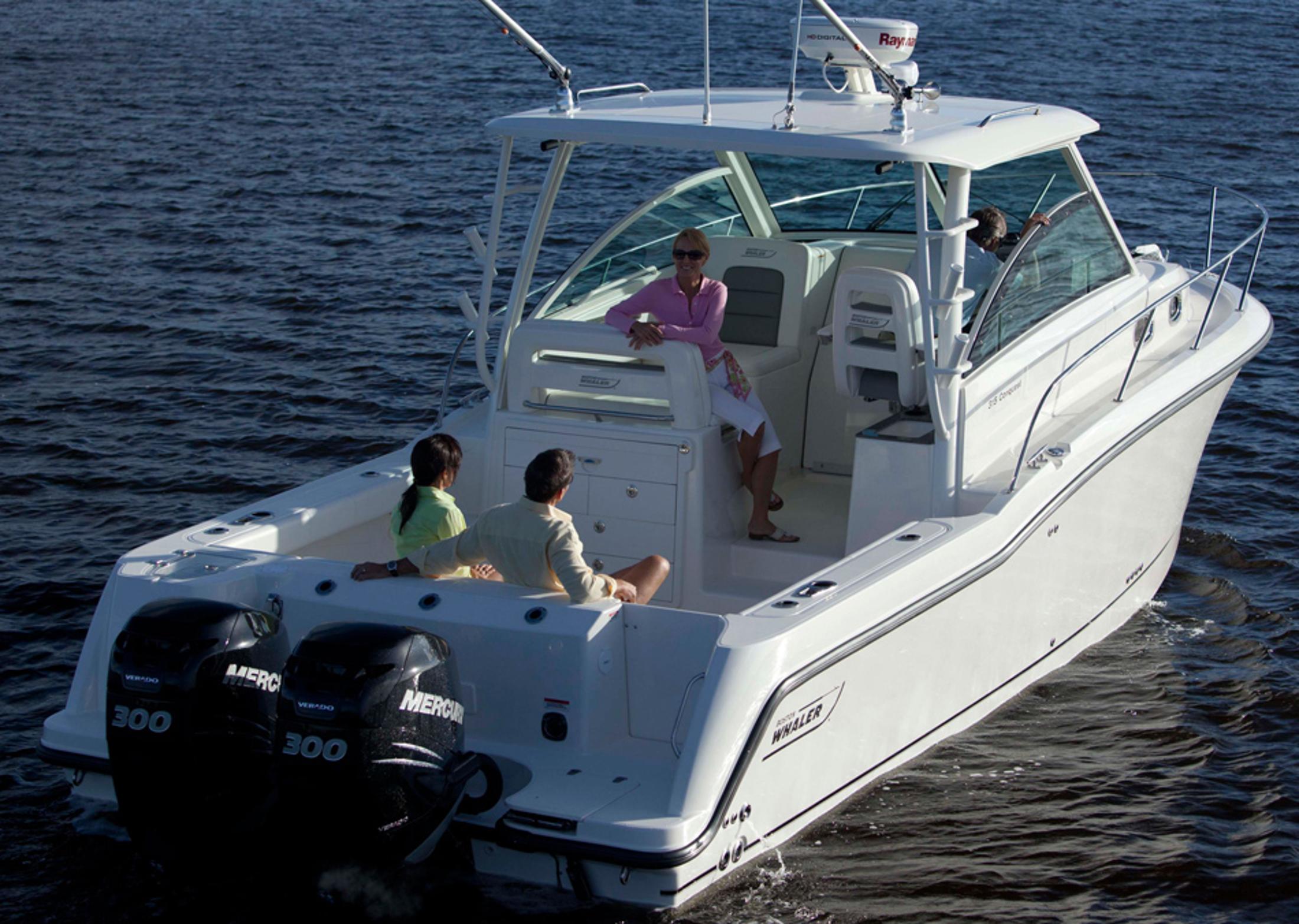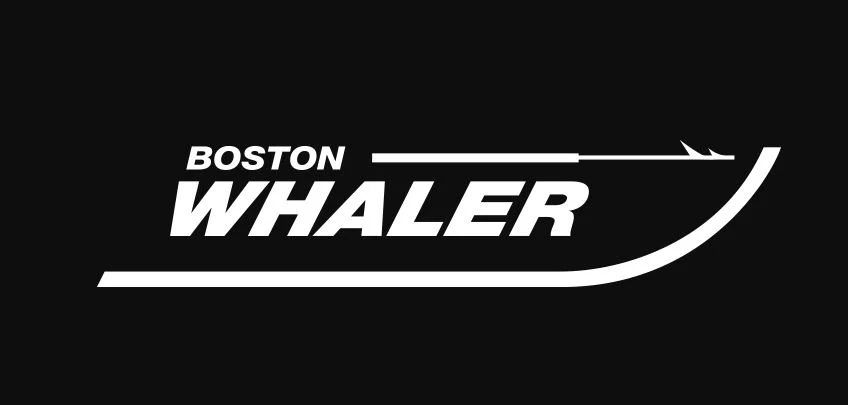 Build Your Own Boston Whaler!
The very best in elegance, innovation, and performance is giving you the chance to build your own boat! Click the image below and build your dream Boston Whaler today.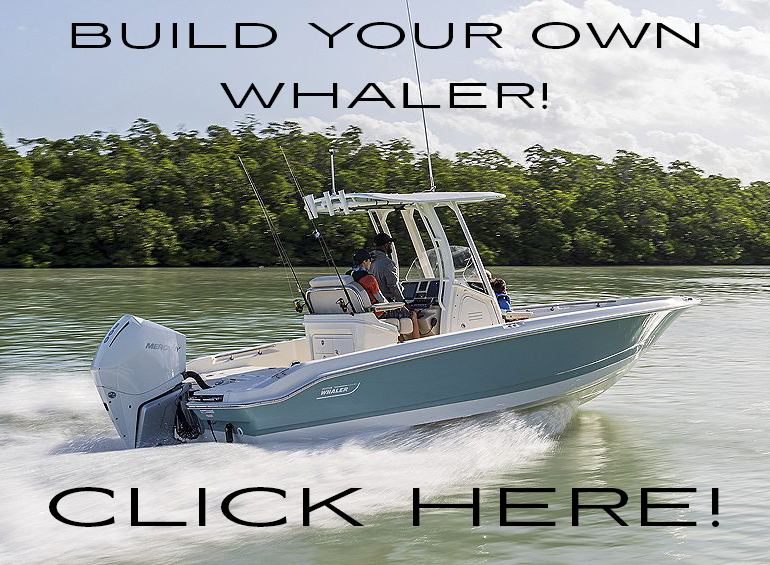 Boston Whaler: Creating a Legend
Valley Marine and Boston Whaler have teamed up to create an unforgettable experience for anyone passionate about the lake. With more than six decades of excellence, Boston Whaler has consistently outdone itself in quality and innovation. Boston Whaler uses the latest technologies, top-grade materials, and state-of-the-art engineering methods to ensure its boats remain unsinkable.
None stand up better against the elements or offer more safety or reliability than a Boston Whaler. Boating enthusiasts are sure to appreciate everything they can experience when they own a Whaler – comfort and fun on the waves but, most importantly, become part of a global community dedicated to sharing their passion and stories while sustaining sea life habitats around the world.
Boston Whaler embodies the true spirit of an artisan, devoting attention and care to every detail of the design, engineering, and construction process for each of its boats. From conceptualization to materials gathering to the hands-on build process, the Boston Whaler team of designers, engineers, and craftsmen employ tremendous skill, innovative thinking, and passion for crafting each boater's dream vehicle.
Combined with diligence and quality control standards, Valley Marine takes great pride in delivering a respected product that exhibits excellence in every aspect – giving buyers total confidence at each journey step. Take a peek into Valley Marine's world of experience and expertise within one of the most trusted boating brands – Boston Whaler.
Valley Marine is your Boston Whaler dealer! Contact Valley Marine today and find your Boston Whaler tomorrow.
---
Preview Super Sport Series
Preview Montauk Series
Preview Dauntless Series
Preview Vantage Series
Preview Conquest Series
Preview Realm Series
Preview Outrage Series
Boston Whaler is Legendary Craftsmanship
AN UNSINKABLE HULL PLUS BRILLIANT DESIGN AND ADVANCED TECHNOLOGY EQUALS THE MOST TRUSTED BOAT ON THE WATER.
Yes, you can cut a Boston Whaler in two and drive away in the half with the engine. But unsinkability means more than just the unmatched safety of Unibond™ hull construction. It means smart design, high-quality construction and forward-thinking technology. It means premium experiences and comfort year in and year out, whether you're fishing, cruising or both. It means having the Core Confidence to take on anything from the shallows to the roughest offshore water without worrying about a thing.
A lot goes into creating the Unsinkable Legend. From conceptualization to materials gathering to the hands-on build process, our team of designers, engineers and craftsmen use tremendous skill, innovative thinking, diligence and passion to guide their work. Get an inside look into how each beloved Whaler comes to life.
We're committed to creating boats that are purposefully engineered to be safe, functional and low-maintenance, while they deliver a lifetime of carefree pleasure.
Boston Whaler uses a detailed portfolio planning process to ensure we are developing the highest quality products for our customers. Our strict process creates a roadmap of goals and delivery dates, ensuring every new product is delivered on time and lives up to the Boston Whaler name.
Our robust quality control process starts the minute raw materials arrive to the factory, and continues until your Whaler is delivered. QC systems help manufacturing experts inspect each boat to ensure the final product is worthy of the trusted Boston Whaler name.