Customized Docks & Lifts
How do you get started with your customized lifts and docks at Valley Marine?
In this video, Andy Winkler takes you through the process of creating and installing your very own customized dock or lift. Valley Marine offers the perfect custom lifts and docks to store and secure your boat. Learn about lifts and docks that fit all boats from fishing, pontoon, wakeboard, with customizable features for your specific needs.
Additions like patios, canopies, chairs, benches, or any other custom features can be added with our Professional installation team. Contact us Here to start creating custom dock and lift today with Valley Marine
Find RhinoDock Systems at Valley Marine
Whether you're looking for single slip docks to improve your residential waterfront property or multi-slip docks for a resort, campground, or restaurant – RhinoDock is the ideal choice.
With its pre-engineered components and premium concrete decking, it offers increased stability and value to any waterfront owner.
Plus, you can customize it with our optional roof system to fit nearly any dock layout or number of slips. When you're ready to maximize your waterfront property potential, make sure you select RhinoDock from Valley Marine – where docks, lifts and more await!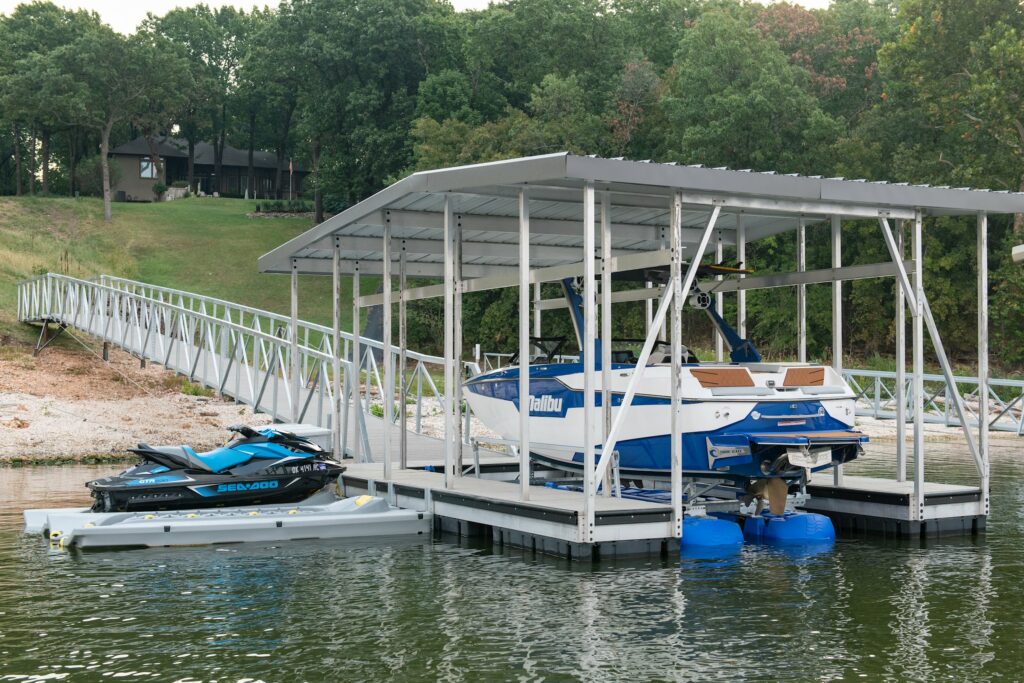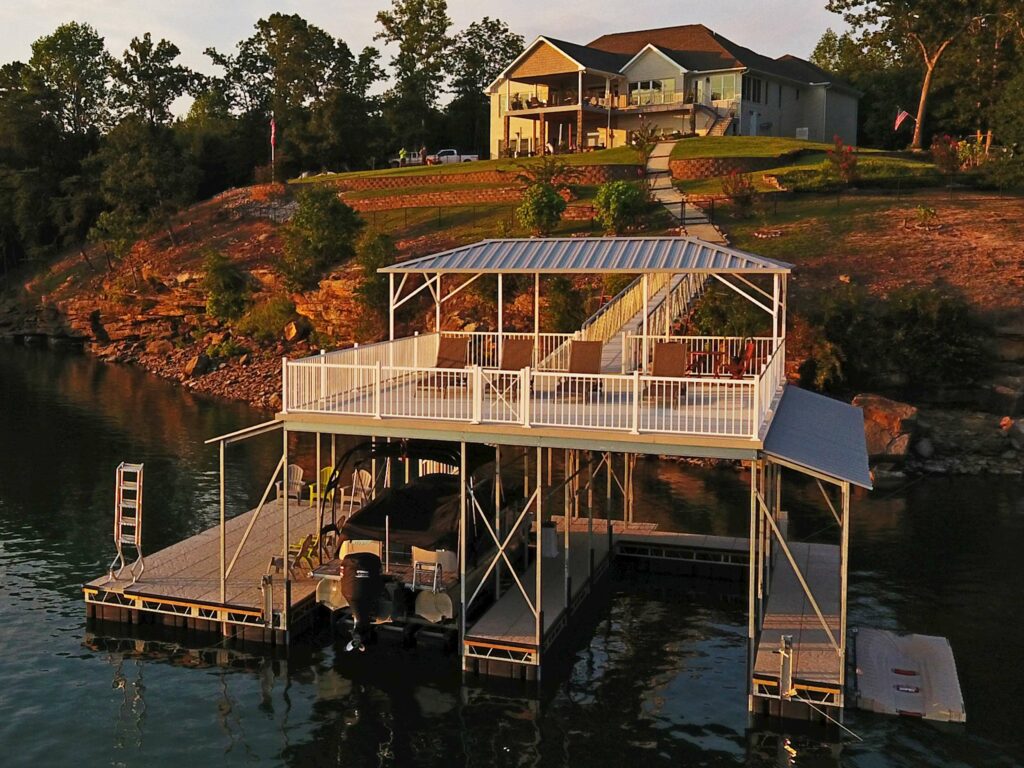 Aluminum RhinoDock Systems at Valley Marine
The incredibly durable Aluminum RhinoDock Systems are the perfect docks for any and all needs. These docks combine patent materials, along with custom components that are manufactured using advanced engineering and state-of-the-art construction techniques to create docks that not only last generations but also increase your property value.
The docks have lightweight yet strong characteristics, as well as corrosion-resistant and low maintenance features. If you're looking to add something extra special, there is an additional decking option available with painted or woodgrain aluminum.
Enhanced docks can be customized into multiple stroll settings; be it a single-slip or multi-step pattern. Even better, the docks come with an upper deck and roof options including marine gable, A Frame and hip roof designs. Valley Marine has got everything covered when it comes to durable docks and lifts – let them make the best of what you have!
THIS IS VALLEY MARINE

At Valley Marine, we understand the importance of providing our customers with a service that goes beyond simply selling boats, docks, and lifts. We strive to make sure that you can make the most out of your time on the water each time you trust us with your boating needs.

Our experienced staff is dedicated to helping customers in Nebraska, Iowa, or across the Midwest find everything they need to enjoy summer days on the water stress-free. Whether it's reliable boat docks and boat lifts or anything else you may need – Valley Marine will always go out of its way to provide you with superior customer service.

We want to be the company your family entrusts as an integral part of their boating adventures – because at Valley Marine, our goal is to be the company you want to keep!