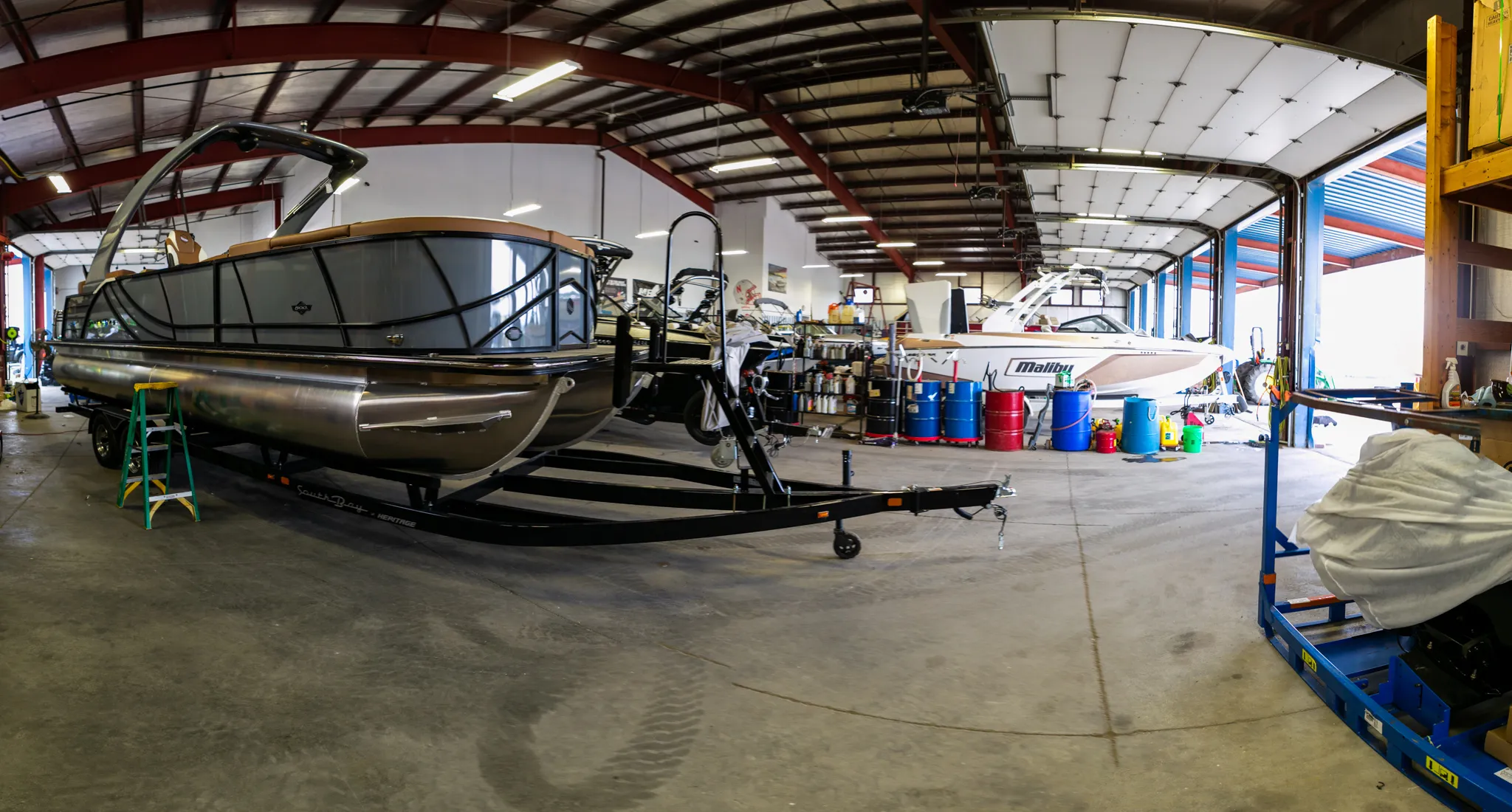 Get back on the water faster with our service.
When it comes to getting the most out of your boating season, time is of the essence. That's why at our service center we prioritize quick boat service, repair and maintenance to get you back out on the water as soon as possible.
With award-winning service technicians equipped with the latest knowledge and technology, you can rest assured that your boat service needs are taken care of professionally and efficiently.
We understand just how valuable Nebraska's short boating season is – make sure you get the most out of it with our great boat service!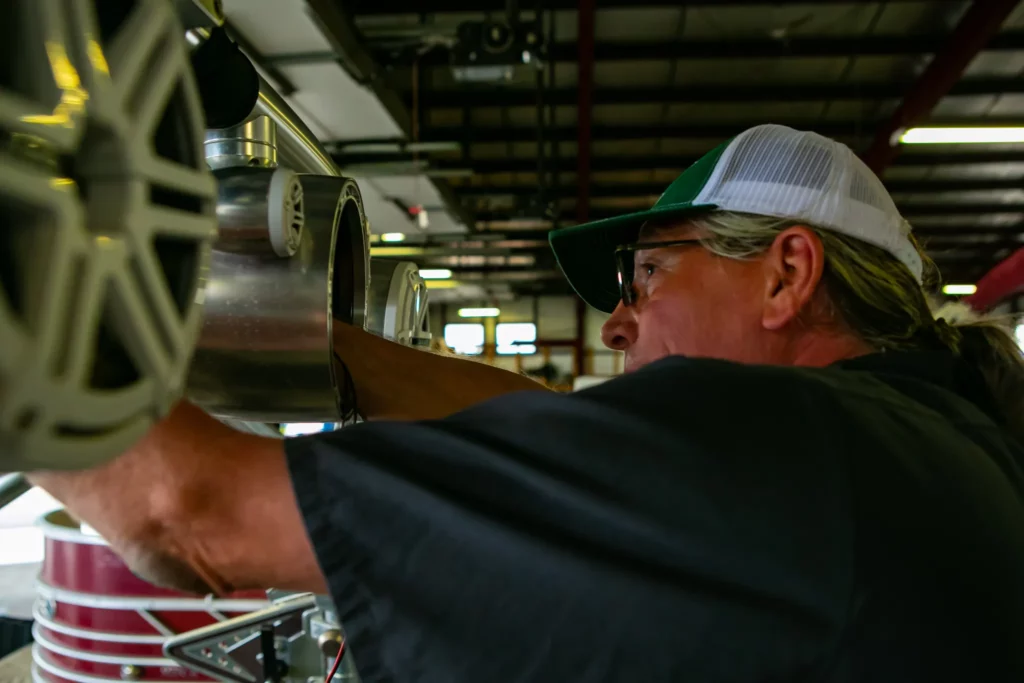 On-Site Test Lake
Valley Marine is known as the premiere boat dealership in Nebraska, but they are also a full service center with an award-winning team of technicians for all your boating repairs, replacements, upgrades, and maintenance needs.
In this video, Andy Winkler shares the many boat repair, installation, upgrade, and award-winning boat technician services Valley Marine continues to deliver on for more than 30 years.
Valley Marine services all boat brands featured in their showroom. Our service center is certified in Malibu, Mercury, Mercruiser, Volvo Penta, and Inmar engines, with other services ranging from decal replacement to full engine replacement.
We are is the only dealership in Nebraska with an on-site private test lake to troubleshoot and fix any issues with your boat.
Service & Parts
Mobile Service Team
Valley Marine offers the ultimate convenience when you need boat service: their Mobile Service team.
With just one call, they will come right to your boat and deliver service right on the spot at whichever dock or marina you happen to be. Instead of pressing pause on your treasured activities on the water, you can now keep them going with a service partner that is always there and ready to go.
That's why Valley Marine is consistently rated one of the highest and most reliable boat service centers in Omaha and the Midwest. With their mobile service team, there's no reason not to take your vessel up and give it a full checkup whenever you like.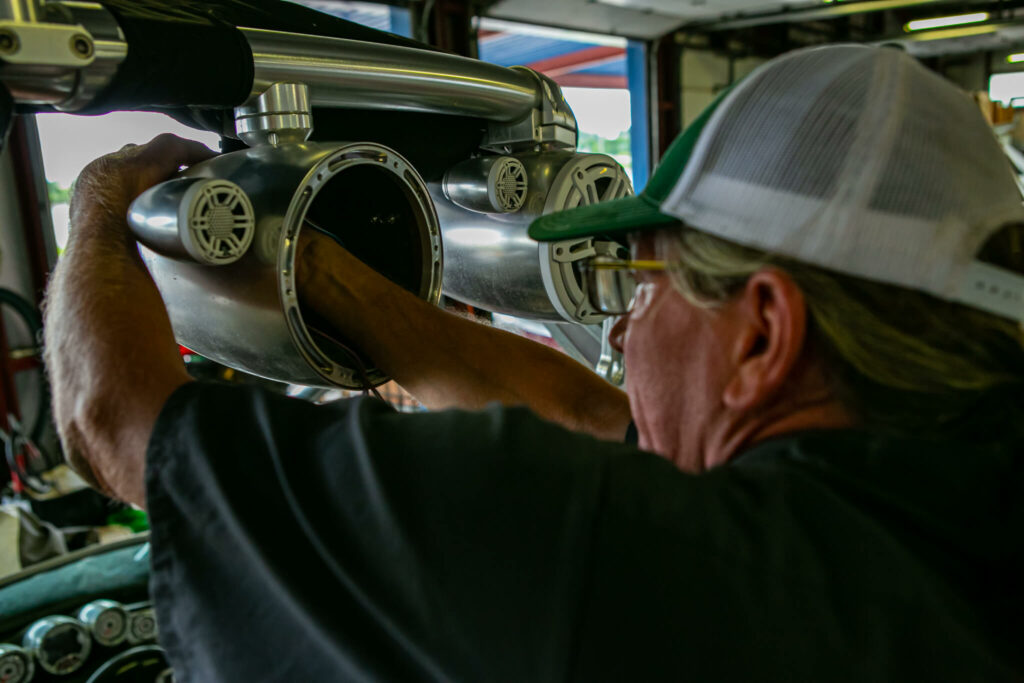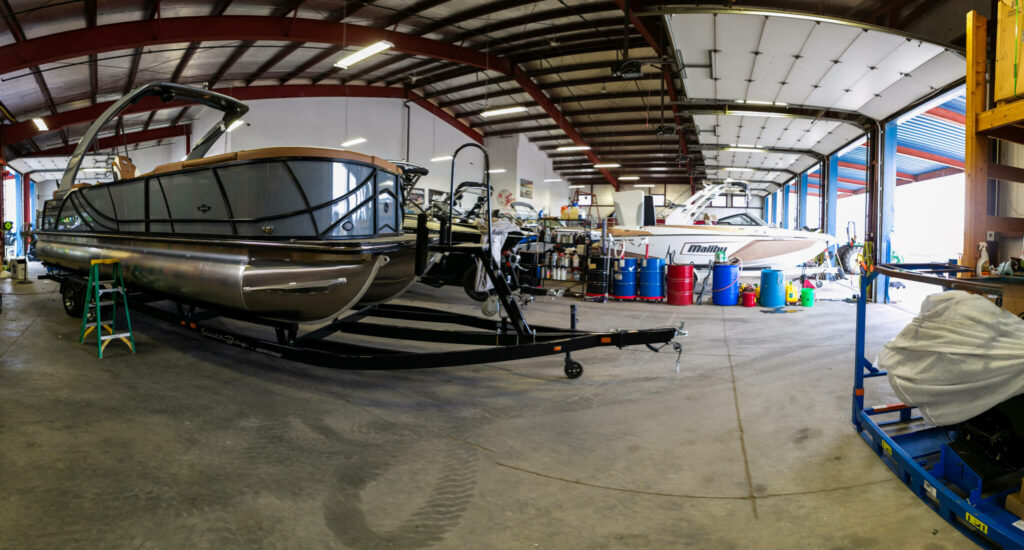 Safe and Secure Boat Storage
Boat service centers can be hard to come by, particularly when you need service for safe and secure boat storage. Luckily, our service is here for your convenience. Here at Valley Marine, we guarantee your vessel will be safely stored off the ground and away from inclement weather.
We have four large storage sheds that have plenty of room to keep your vessel in excellent condition. You won't have to worry about a thing as our skilled staff transport your boat in an appropriate vehicle equipped for the job. When it's time to bring your boat back out onto the water again, just give us a call and we'll take care of that too!
Boats Parts Request
At Valley Marine we understand that your boat is an important part of fun and relaxation for you and your family, so our service center is ready to provide you with boat parts and accessories to make sure your next adventure on the water is worry-free.
Our service team has decades of experience in both service and parts and can answer all of your questions, making it easy to find exactly what your boat needs.
Whether you're looking for engine components or just some accessories to spruce up the look, our service center has everything you need to keep your boat running properly.
Shop Valley Marine today for a fast and friendly service experience and great selection of quality boat parts.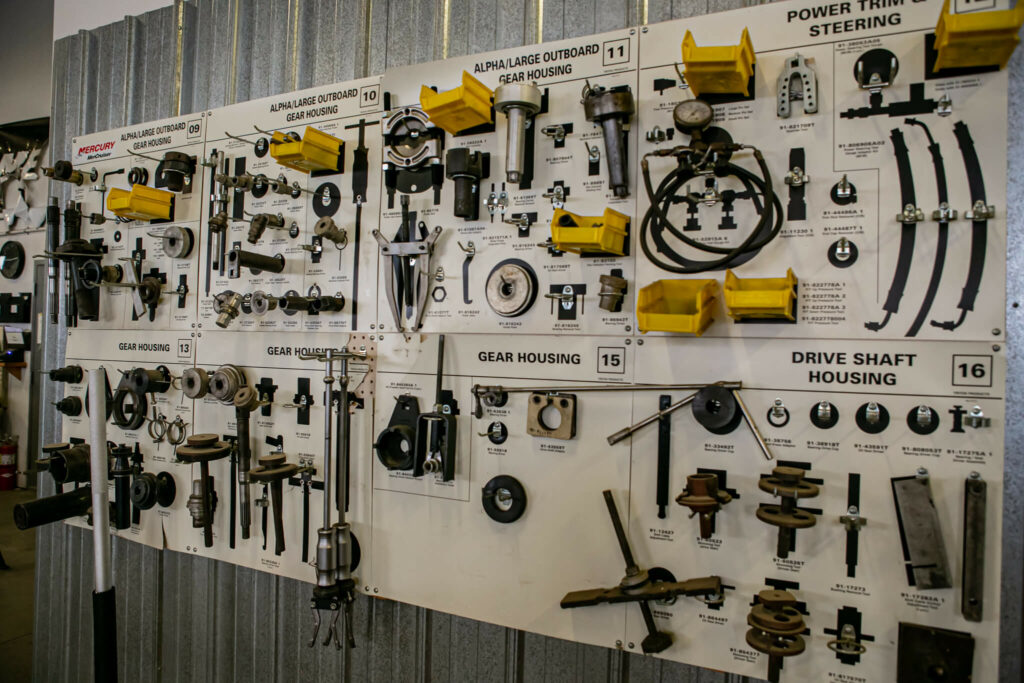 THIS IS VALLEY MARINE

Valley Marine is more than just a boat dealership – it's your one-stop shop for boat service and marine goods. Our team is dedicated to helping you get the most out of your boat, every time you hit the water.

Locally based in Nebraska, Iowa and the Midwest, we provide unbeatable customer service, tailor-made boat packages and superior parts sourcing.

Whether you're starting from scratch or looking for a ready-to-go boat package, our team will guide you in the right direction. We take pride in building relationships and making sure your boat needs are attended to throughout Nebraska, Iowa, and beyond. Make Valley Marine your go-to boat company: let us be the company you want to keep!
BEST ON WATER

Valley Marine is committed to providing customers with the best boat service in Nebraska, Iowa, and the Midwest. Our experienced team of boat experts are all focused on delivering an exceptional boat buying experience that meets the highest of standards. In all only do, our goal is for you to become a customer for life. We offer boat services such as boat sales and maintenance that fulfill an extensive list of needs and desires. Whatever boat purchase or service you require, Valley Marine aims to be your one-stop shop for outfitting and maintaining boats of any type or size. Thank you for considering Valley Marine—your trust is appreciated.