Omaha's Boat Dealer
Adventure Awaits in Your New Luxury Boat
Omaha's Only Luxury Boat Dealership
Life is full of adventures waiting to be explored, which is why there's nothing like being out on the water. With our selection of new and used boats, you can make every moment on the lake an unforgettable experience.
At Omaha's best boat dealership, you'll shop the best brands in the industry. Malibu, Axis, Cobalt, Boston Whaler, and South Bay lead with innovation, style, and affordability. With our award-winning service team here to help you get back on the water, you'll be creating new memories out on the lake in no time.
Don't Miss The Moments. Your Adventure Awaits.
Find Boat Products and Services Near You
New Boats
When you buy a new boat from Valley Marine, you're purchasing more than a status symbol. You buy peace of mind knowing you are getting the best brand and quality possible. Our team of experienced boaters will help you find the perfect boat, whether a fishing boat or a pontoon, for watersports or anything in between. Malibu, Axis, South Bay, Cobalt, and Boston Whaler lead the industry in innovation, style, and durability that partner perfectly with our award-winning service team to get you back out on the water.
Docks & Lifts
When caring for your boat, Valley Marine has you covered with personalized features and top-notch quality equipment with Rhino Dock Systems. Whether you have a pontoon boat, fishing boat, or wakeboarding boat, we've got the perfect dock and lift to keep your vessel safe and secure. Our docks are made from high-quality materials and offer durability, stability, and security for boats of all sizes. With a custom-designed dock and lift, you can have peace of mind knowing that your vessel is secure with the best of the best.
Pre-Owned Boats
Are you looking for a cost-effective boating option? From fishing boats to pontoons to state-of-the-art wakeboarding boats, we have it all at Valley Marine! Our showroom is stocked with pre-owned boats from the industry's best brands: Malibu, Axis, Boston Whaler, Cobalt, and South Bay. Prices vary, but we will help you find the perfect boat that fits your budget and needs, so schedule an appointment or stop by our showroom today!
Take Your New Boat For a Test Drive on Our Private Test Lake
At Valley Marine, we take customer experience very seriously, and that's why we're thrilled to offer something truly unique: an exclusive private test lake available only to our clients. Our dealership in Nebraska is the only boat company in the region with this truly unique feature for customers.
Our team believes that customers should have the opportunity to test and feel confident in their purchase before they buy it. That's why we offer this private test lake for our clients to make informed decisions about their brand-new boats.
Once you've found the perfect boat at Valley Marine, you can quickly get it on the lake for a full-speed private test run. You won't find a dealership anywhere else in the Midwest that offers this level of convenience, luxury, and exclusivity in one package.
Whether you are looking for a sleek speedboat or a family-friendly pontoon, we have the perfect boat for every lifestyle. So, if you're searching for a quality boat-buying experience unlike anywhere else, visit Valley Marine today to get your feet wet on our private test lake.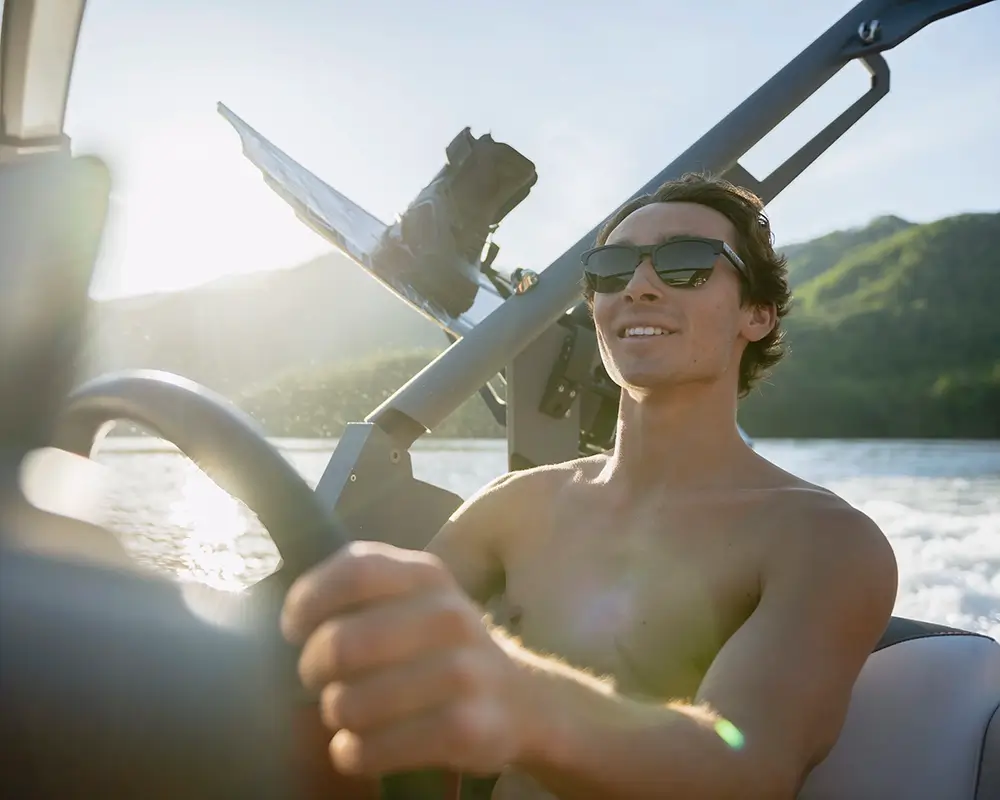 Take a Virtual Test Drive of a Brand New Boat
At Valley Marine, we always look for new and innovative ways to make boat shopping more accessible and enjoyable. That's why we're thrilled to offer the first-ever boat virtual test drive! With our advanced Virtual Reality experience, you can enjoy the thrill of driving the latest Malibu boat without ever leaving your living room.
Our virtual test drive allows you to feel the simulated wind in your hair, the imagined sunlight on your skin, and the excitement of gliding effortlessly across the water without leaving your basement couch while wearing your pajamas. It's the first of its kind: A Virtual Reality Boat Test Drive
Our virtual test drive is the perfect way to familiarize yourself with the boat and its features, ensuring you make an informed decision that meets all your needs. So, please sit back, relax, and let our VR simulation technology take you on a ride you won't soon forget!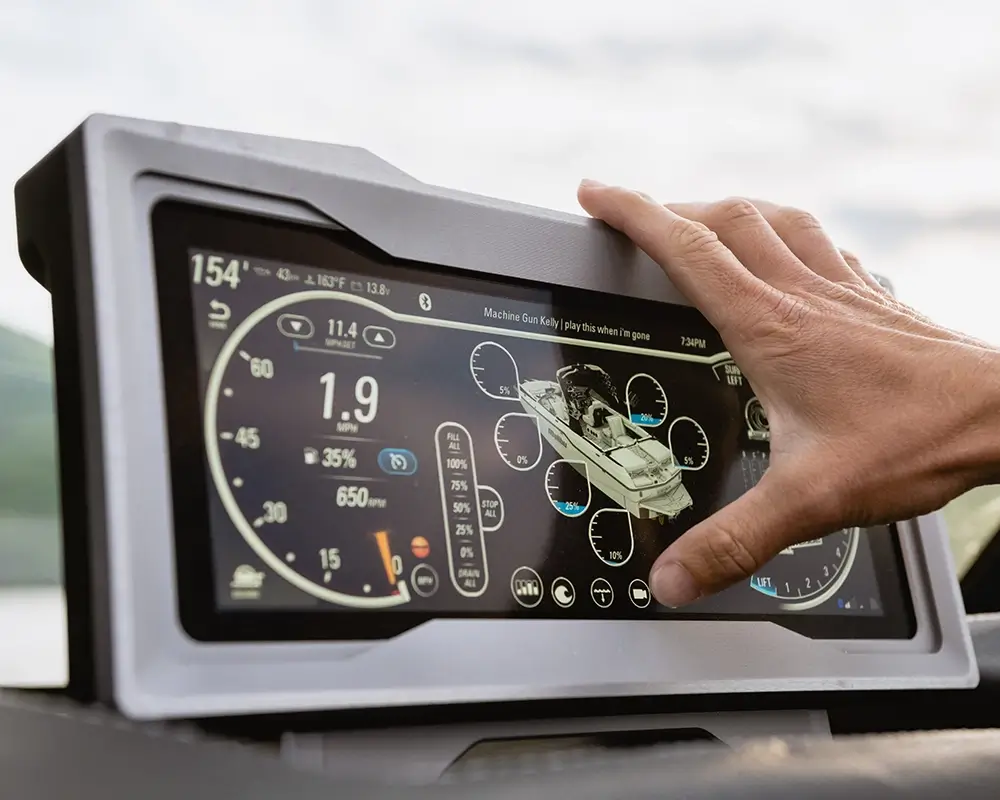 Fix Your Boat with Omaha's Best Boat Service Center
At Valley Marine, we understand that your boat is more than just a vehicle; it's a source of memories with family and friends. We offer award-winning service technicians to help you keep your boat in top condition.
Our team takes care of everything, from regular maintenance to yearly upkeep, repairs, and secure storage options to ensure your boat is always ready for your next adventure.
Our experienced technicians provide high-quality and reliable service because we understand just how much your boat means to your family. We are committed to providing exceptional service, ensuring you and your loved ones enjoy every moment spent on the water with peace of mind.
Whether you have questions about our services or need advice on storage recommendations for your boat, our team is always available to assist you.