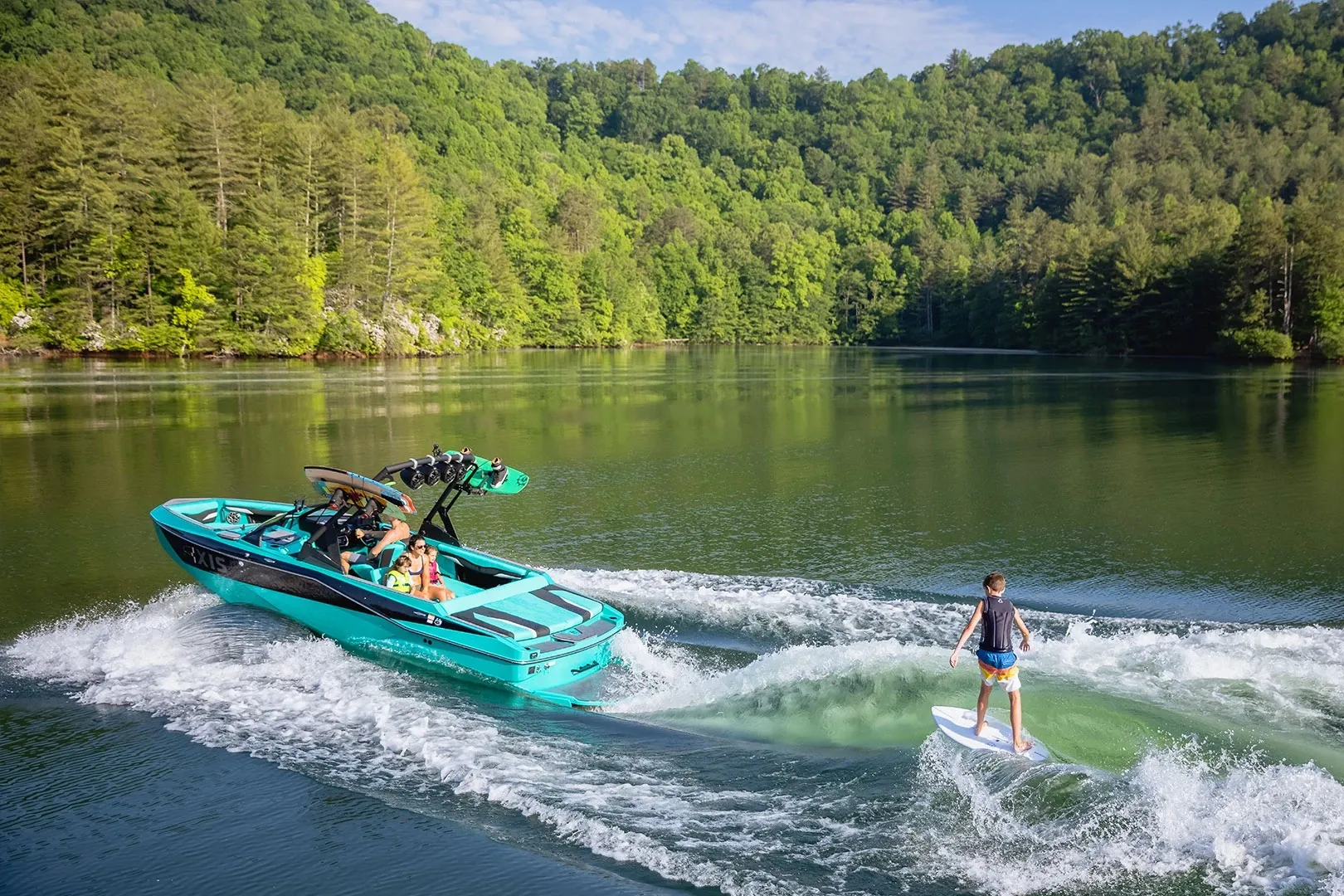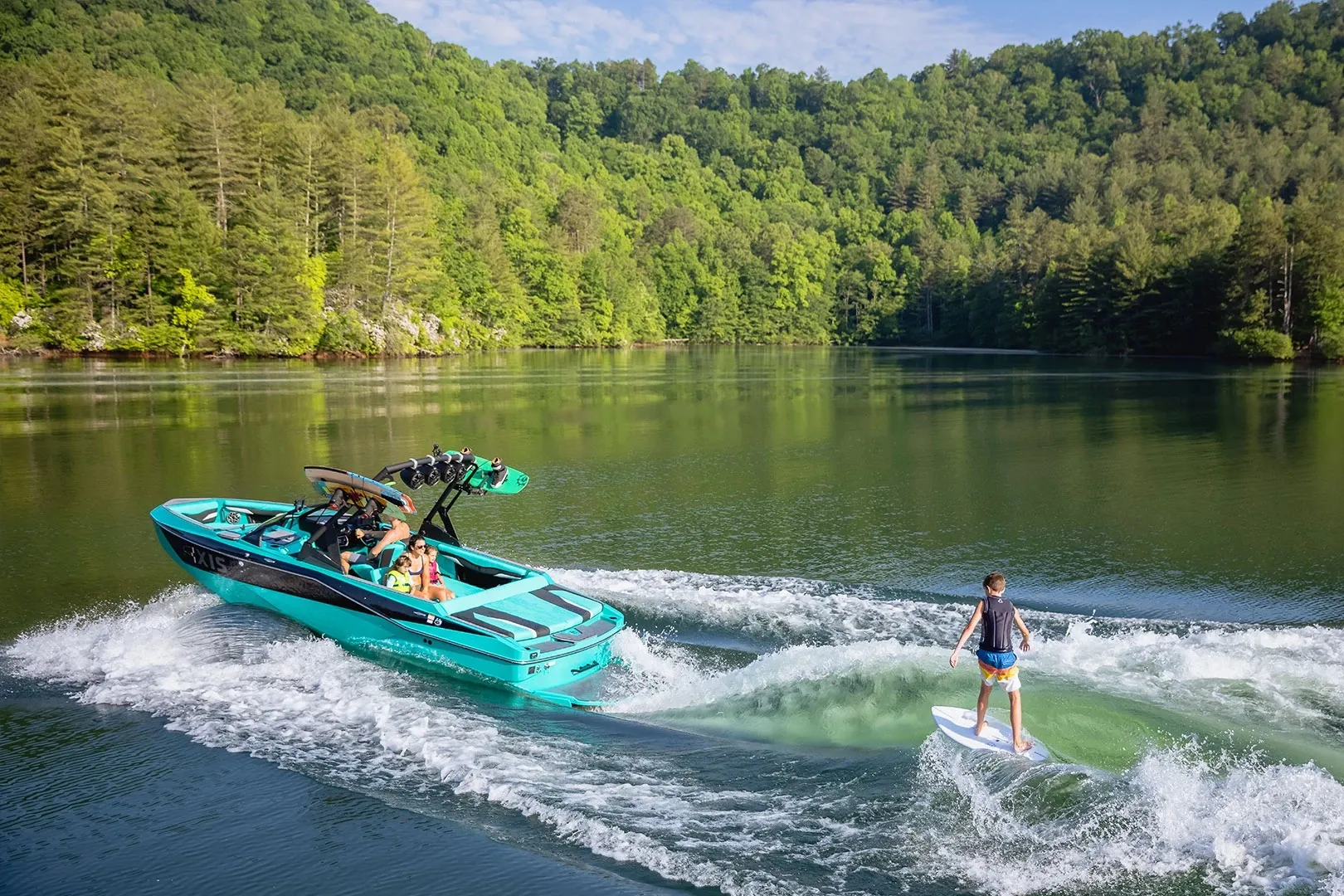 ---

Build Your Own Axis Boat
The very best in elegance, innovation, and performance is giving you the chance to build your own boat! Click the image below and build your dream boat today.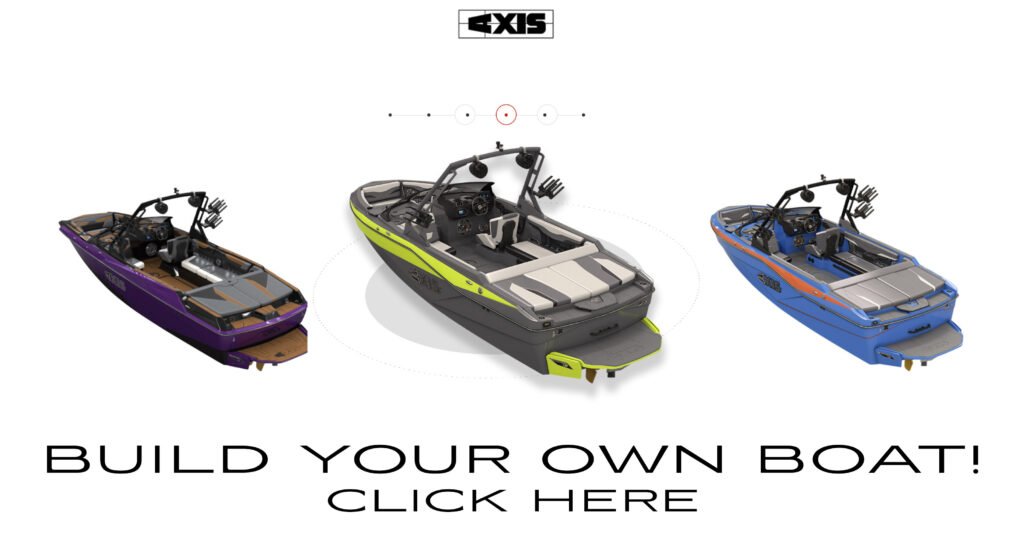 Axis A-Series
The A-Series includes the world-class pickle-fork bow A24, A225, and the A20. Each Axis boat is built for small families or large crews looking to catch the perfect wave. Let your jaw drop as you watch the wave that all A-Series boats create.
Axis T-Series
Designed for wakeboarding and wakesurfing, the T-Series includes the T220, T235, and T250. Featuring a classically styled bow, the T-Series gives your crew plenty of room in the front and cuts through waves and chop effortlessly.
Nobody knows watersports better than the people who live it.
Nobody knows watersports better than the people who themselves live it, and this isn't lost on Valley Marine's partnership with Axis. Designed, engineered and handcrafted in the U.S.A. and Australia, this renowned brand has made waves in the industry due to its cutting-edge wake and wave making capabilities online by the same tech experts who've made Malibu the world's number one towboat maker.
Axis boats guarantee nothing but quality, keeping safety at its core while also ensuring extraordinary value remains consistent. They turn to the watersport pros, innovators and dominators of wakeboarding and wakesurfing when it comes to product design, so they remain ahead of the game when it comes to offering comfortable rides that keep you a step ahead in skill level no matter which boat you choose.
With direct input from professional athletes and more, Axis models remain at the cutting edge of wake and wave-making while preserving the essence of watersports as we know it. No one knows water sports better than Valley Marine — come see why Axis is the perfect choice for creating the perfect wave, your way.
Valley Marine is your Axis dealer! Contact Valley Marine today and find your Axis tomorrow.
MALIBU MONSOON™ ENGINES
Proudly made in our state-of-the-art Tennessee factory with GM direct injection technology, the Monsoon line has a host of industry firsts that have taken the inboard engine world by storm. The Monsoon line includes three of the most powerful, cleanest, and quietest engines on the market – The LT4, M6Di, and M5Di.
WAKE PLUS HULL
The Wake Plus hull is engineered for each Axis model, with wave generating running surfaces and customized swim platforms. To customize your wake for the perfect run, push a button to fill the Hard-Tank Ballast system and add up to 1,000 pounds of wake-creating ballast.
POWER WEDGE™ III
With just the push of a button, you can adjust your wake with ease and instantly gain another 1,500 pounds of ballast displacement along with wake or wave customization and Lift Mode for faster plane times.
---