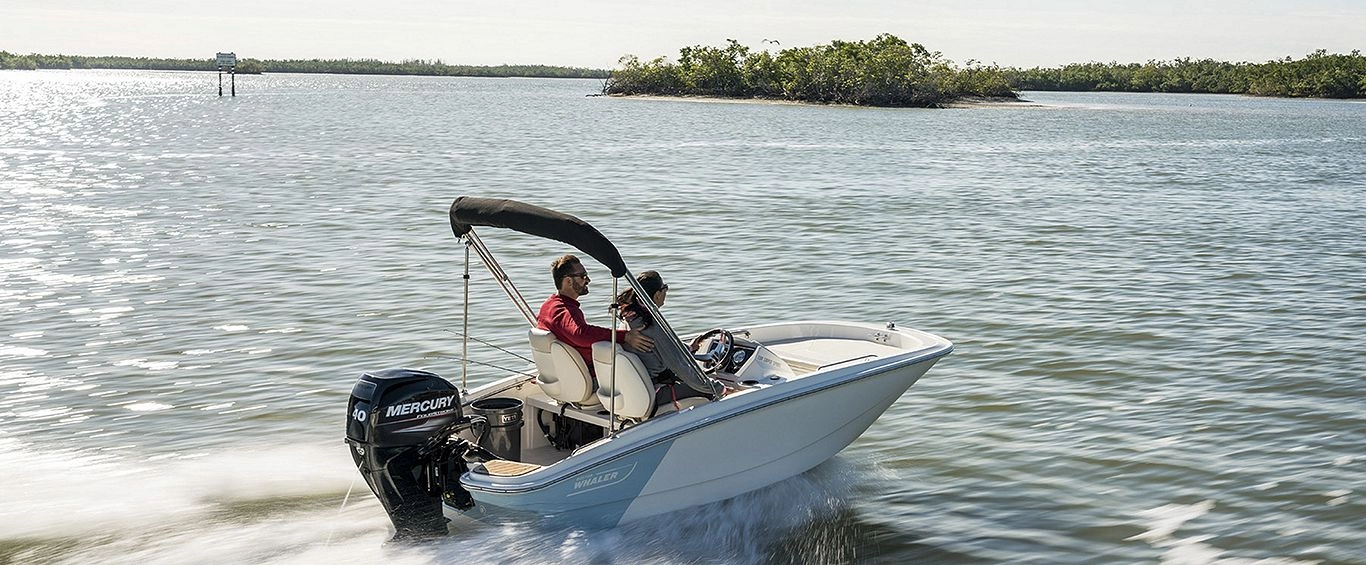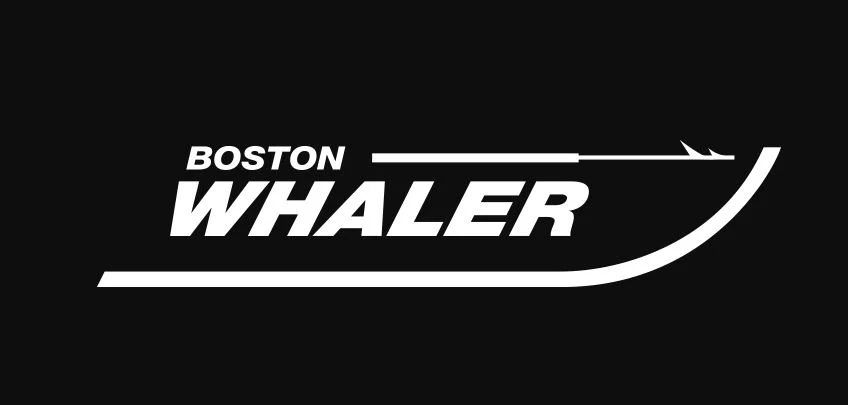 The Specs
Dimensions – 13' 1" (3.99 m)
L.O.A. (Centerline) – 14' 0" (4.27 m)
L.O.A. (with platforms) – 5' 10" (1.78 m)
Beam – 9" (0.23 m)
Draft – 20" (0.50 m)
Transom Height – 13 degrees
Deadrise at Transom – 3' 6" (1.067 m)
Bridge Clearance (no top) – 6' 0" (1.822 m)
Bridge Clearance (with suntop) – 18' 2"L x 6' 5"W x 6' 1"H
Package Boat Specs (on trailer/engine up) – C
European Certification Weight – 695 lbs (315 kg)
Weight (dry, no engine) – 1,005 lbs (456 kg)
Weight (with engines and fuel) – Capacity – 990 lbs (449 kg)
Maximum Weight Capacity – 1,525 lbs (692 kg)
Swamped Capacity – 4
Persons Capacity – 4
Fuel Capacity – 6.5 gallons (24.6 L)
Engines Maximum Horsepower – 40 HP (30 kW)
Minimum Horsepower – 25 HP (19 kW)
Maximum Engine Weight – 235 lbs (107 kg)
With its shallow draft, nimble performance and unsinkable safety you can explore even the skinniest waterways with total confidence in our Boston Whaler 130 Super Sport. Exciting new features include lockable front-of-console storage, aft swim platforms, and a rear-accent hull color. Choose from a variety of seating configurations and options to best suit your favorite activities, from fishing, watersports, cruising, lounging and beyond. Remarkably low-maintenance and easy to operate, the Boston Whaler 130 Super Sport is the most reliable, user-friendly and stylish skiff on the market – and the most fun!
Yes, I Want This Boston Whaler 130 Super Sport!
Call Now – 402-359-5926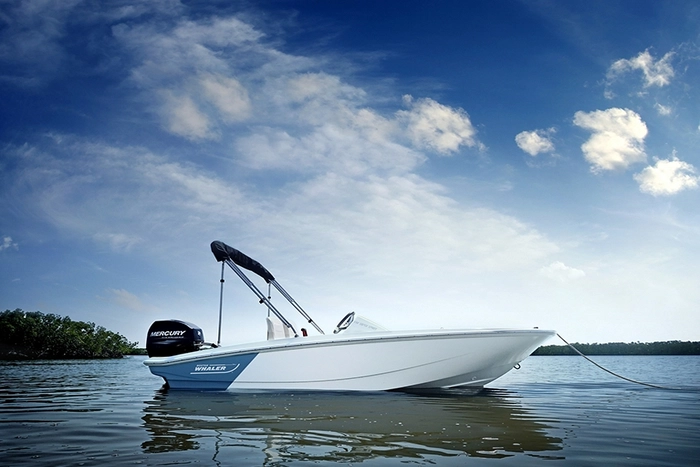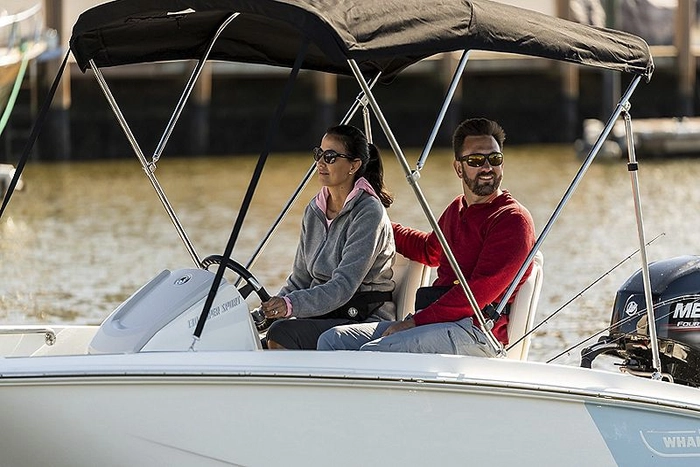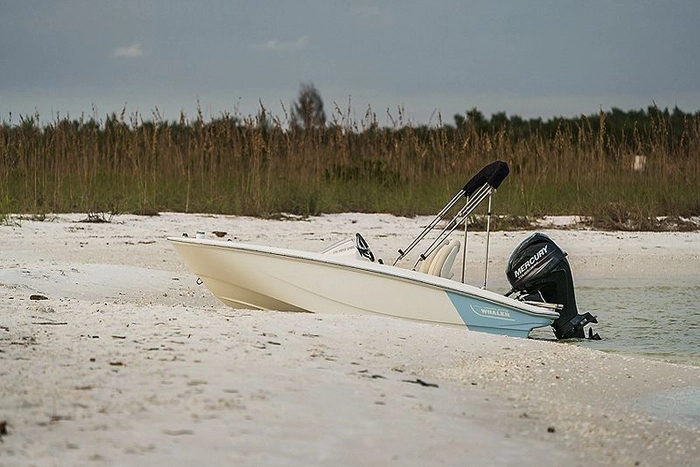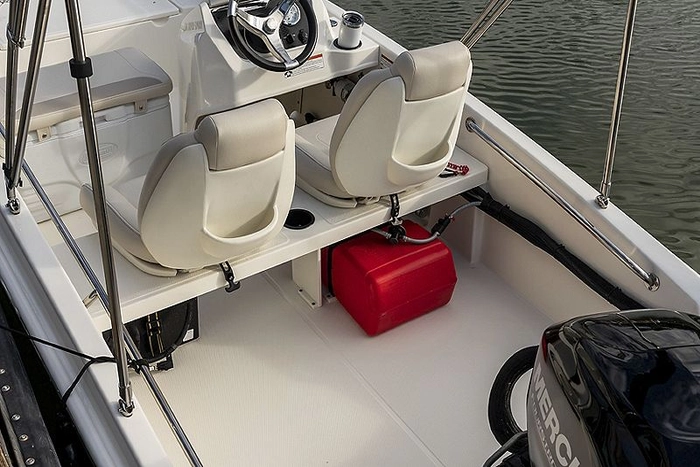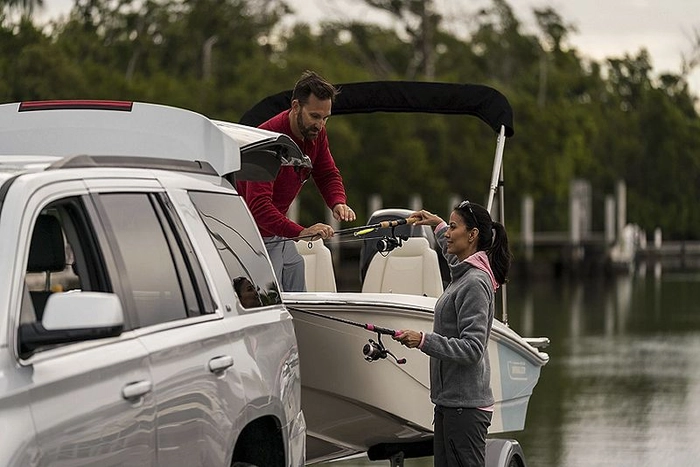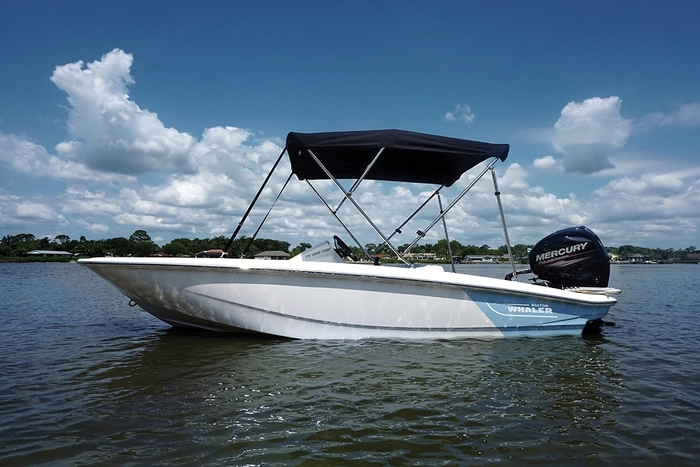 SUPER SPORT – LEGENDARY CRAFTSMANSHIP

CAPABLE & CONFIDENT

Every Boston Whaler Super Sport is designed for ultimate load-and-go readiness. Ideal for families, they're easily trailerable, easy to park in your garage, and incredibly simple, safe and fun to operate. With their combination of strong, reliable Mercury power and rigid, durable construction, Super Sports easily take on rough saltwater, making them excellent yacht tenders or work boats.

GO BOLDLY

Rigid, durable construction is ideal for fishing, utility or tendering
Reliable Mercury FourStroke outboard power delivers confidence
Easy hose-and-go cleaning and trailerability keep things simple
Stainless steel side rails provide added safety

CORE COMFORT

No-feedback steering allows for maximum comfort and control at the helm
Smart storage solutions keep onboard space clutter-free
Optional sun-tops on select models provide shaded comfort
A variety of layouts and seating options keep all onboard comfortable

AN UNSINKABLE HULL PLUS BRILLIANT DESIGN AND ADVANCED TECHNOLOGY EQUALS THE MOST TRUSTED BOAT ON THE WATER.

Yes, you can cut a Boston Whaler in two and drive away in the half with the engine. But unsinkability means more than just the unmatched safety of Unibond™ hull construction. It means smart design, high-quality construction and forward-thinking technology. It means premium experiences and comfort year in and year out, whether you're fishing, cruising or both. It means having the Core Confidence to take on anything from the shallows to the roughest offshore water without worrying about a thing.

A lot goes into creating the Unsinkable Legend. From conceptualization to materials gathering to the hands-on build process, our team of designers, engineers and craftsmen use tremendous skill, innovative thinking, diligence and passion to guide their work. Get an inside look into how each beloved Whaler comes to life.

We're committed to creating boats that are purposefully engineered to be safe, functional and low-maintenance, while they deliver a lifetime of carefree pleasure.

Boston Whaler uses a detailed portfolio planning process to ensure we are developing the highest quality products for our customers. Our strict process creates a roadmap of goals and delivery dates, ensuring every new product is delivered on time and lives up to the Boston Whaler name.

Our robust quality control process starts the minute raw materials arrive to the factory, and continues until your Whaler is delivered. QC systems help manufacturing experts inspect each boat to ensure the final product is worthy of the trusted Boston Whaler name.