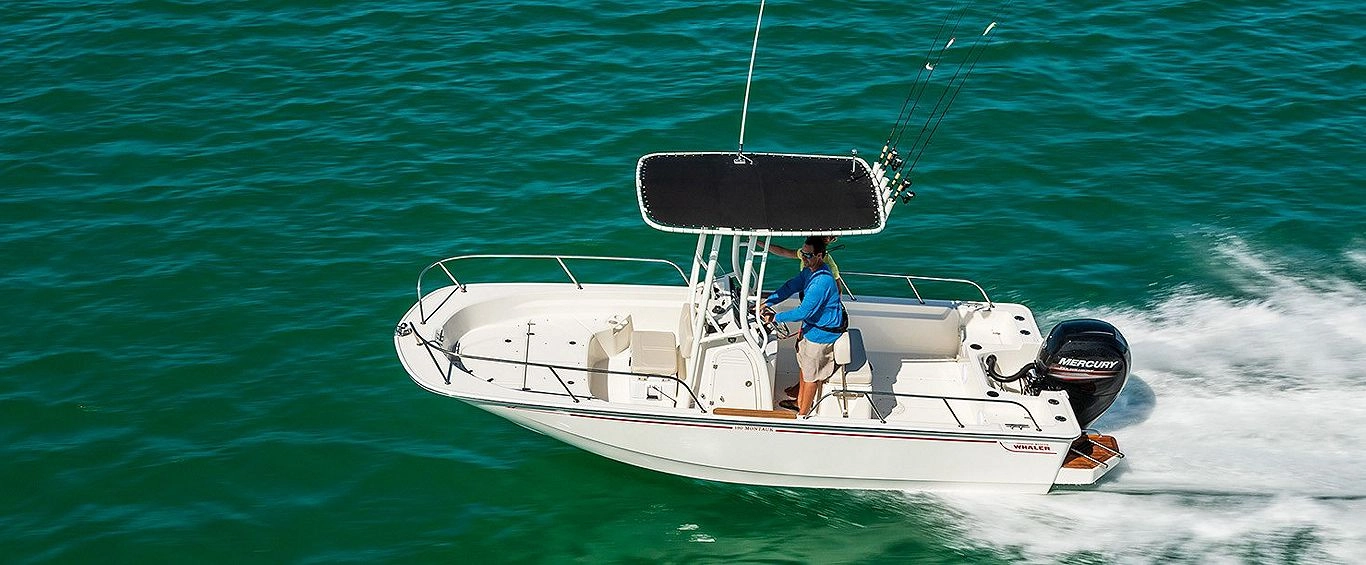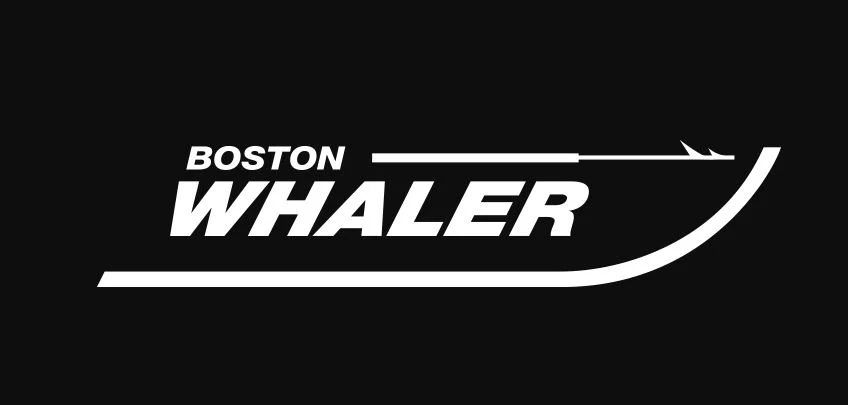 The Specs
Dimensions – 19' 4" (5.89 m)
L.O.A. – 8' (2.43 m)
Beam – 13" (0.33 m)
Draft – 25" (0.63 m)
Transom Height Weight – 2,000 lbs. (907 kg)
Weight (dry, no engine) – 2,769 lbs (1,256 kg)
Weight (with engine, fuel & water) Capacity – 2,500 lbs (1,134 kg)
Maximum Weight Capacity – 4,000 lbs (1,814 kg)
Swamped Capacity – 8
Persons Capacity –
Fuel Capacity – 60 gallons (227 L)
Engines Maximum Horsepower – 150 HP (112 kW)
Minimum Horsepower – 115 HP (86 kW)=
Maximum Engine Weight – 530 lbs (240 kg)
The Boston Whaler 190 Montauk® elevates the beloved classic with new features and enhancements sure to win hearts for generations. Retaining all the time-tested utility and easy operation of the original Montauks, the Boston Whaler 190 excels for fishing, watersports and beyond. Every inch of space is maximized in this nimble center console model, meaning there's plenty of room to stretch out and enjoy the ride, whatever the day may hold.
Yes, I Want This Boston Whaler 190 Montauk!
Call Now – 402-359-5926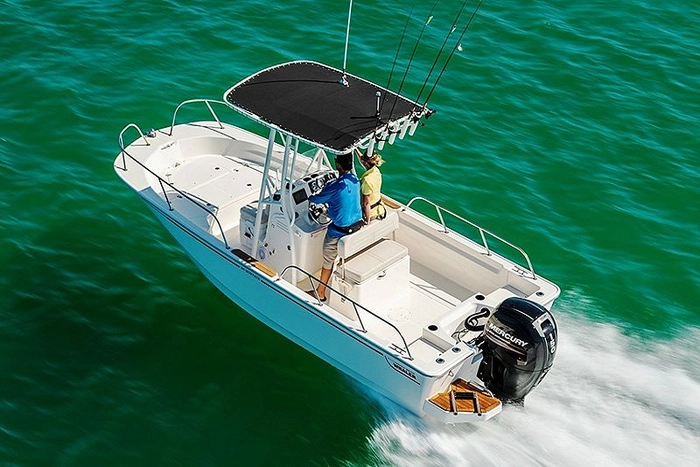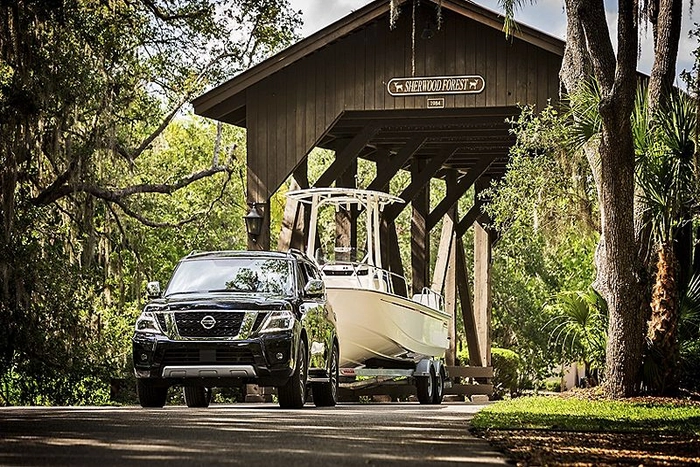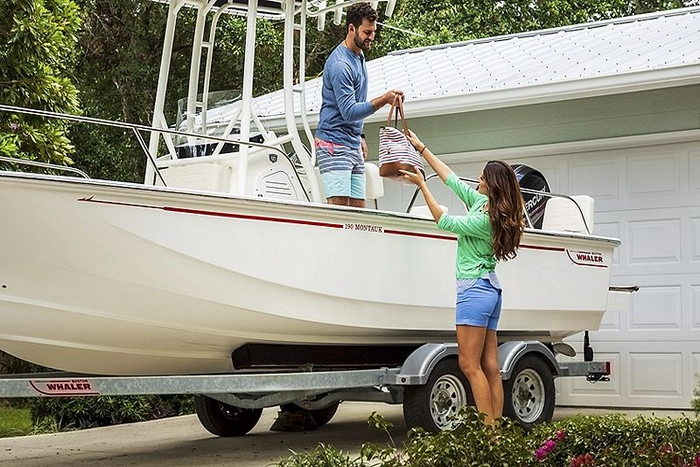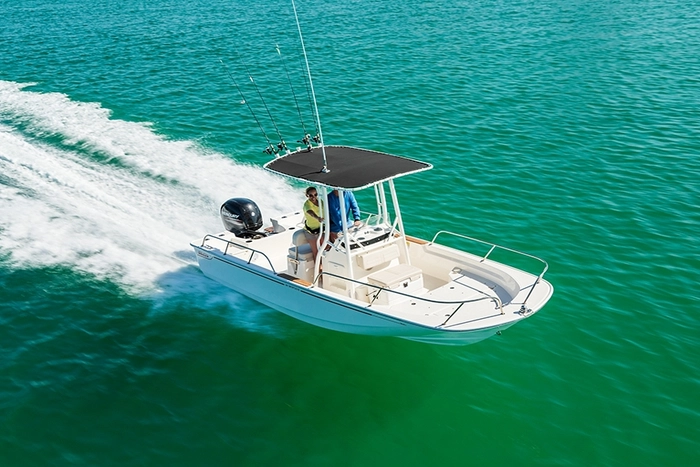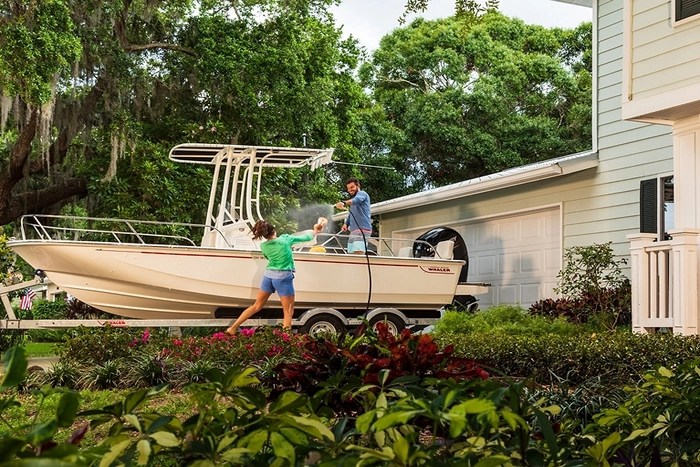 MONTAUK – LEGENDARY CRAFTSMANSHIP

CAPABLE & CONFIDENT

The classic Boston Whaler Montauk remains one of the most popular center console boats out there, thanks to practical design, rugged utility and easy "hose-and-go" cleanup. But there's more than initially meets the eye: Just below surface level, a shallow draft enables quick planing and a stable, dry ride. Above, the roomy center console layout features ample storage space for everyone's gear. Go fishing, go wakeboarding or just simply go. The Montauk's time-tested design, trademark unsinkability and a host of comfort-minded details make it all possible.

GO BOLDLY

Purposeful design and shallow draft make navigation a breeze
Plentiful amenities and options boost your fishing game
Cutting-edge Mercury engine powers watersports
Turnkey operation and smart storage enhance ease, utility and convenience

CORE COMFORT

Comfort-minded amenities let you stay out longer
Optional packages add versatile and comfortable seating
Ergonomic center console and amenities make captaining a breeze
Forward-thinking layout maximizes onboard space and maneuverability

Yes, you can cut a Boston Whaler in two and drive away in the half with the engine. But unsinkability means more than just the unmatched safety of Unibond™ hull construction. It means smart design, high-quality construction and forward-thinking technology. It means premium experiences and comfort year in and year out, whether you're fishing, cruising or both. It means having the Core Confidence to take on anything from the shallows to the roughest offshore water without worrying about a thing.

A lot goes into creating the Unsinkable Legend. From conceptualization to materials gathering to the hands-on build process, our team of designers, engineers and craftsmen use tremendous skill, innovative thinking, diligence and passion to guide their work. Get an inside look into how each beloved Whaler comes to life.

We're committed to creating boats that are purposefully engineered to be safe, functional and low-maintenance, while they deliver a lifetime of carefree pleasure.

Boston Whaler uses a detailed portfolio planning process to ensure we are developing the highest quality products for our customers. Our strict process creates a roadmap of goals and delivery dates, ensuring every new product is delivered on time and lives up to the Boston Whaler name.

Our robust quality control process starts the minute raw materials arrive to the factory, and continues until your Whaler is delivered. QC systems help manufacturing experts inspect each boat to ensure the final product is worthy of the trusted Boston Whaler name.