By Traci Winkler
The Omaha Boat Show is here and if you're in the market for a new boat or think it time to start checking off your annual maintenance list, you won't want to miss out on The Omaha Boat Show (Officially known as the Omaha International Boats, Sports, and Travel Show at the CHI Health Center)! The Omaha Boat Show is an event with over 100 vendors and exhibitors displaying the newest marine products and services. It will be a great experience for any boater or boat owner.
Boating is for everyone, from beginners to experienced sailors. You can find boats of all types, from small skiffs and canoes to luxury yachts.
Read on below as we discuss what makes Omaha's big boat show a must-attend boating event each year.
Get Hands-On Experience with Latest Boating Equipment and Technology
If you're looking for the best boat show experience that has access to the latest marine and boating equipment, then you can't miss the Omaha International Boat Show. This boat show offers a unique opportunity to get hands-on experience with all elements of boat technology and explore what is possible in the modern age of boating.
This boat show will showcase boat manufacturers, feature wave runner demos, and captivate boat lovers with the latest technology. Don't miss out on your chance to attend the Omaha International Boat Show!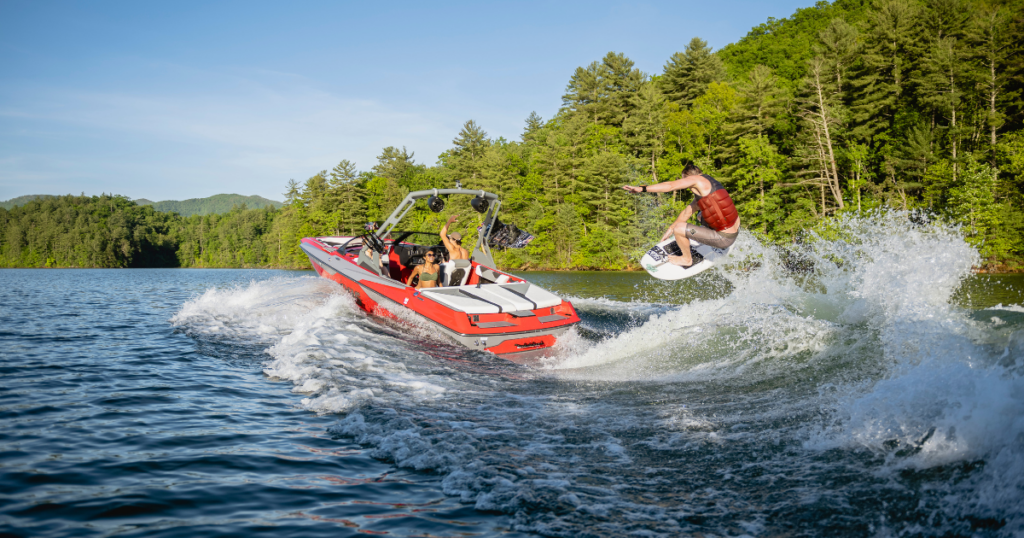 See Eye-Popping Displays of the Very Latest Boat Concepts and Designs
The Omaha International Boat Show is the must-attend boat show for boat fans, given its display of the most up-to-date boat designs and concepts. Boat lovers should attend this show to view amazing boats with luxurious features and advanced technology.
From fishing boats to family cruisers and pontoons, participants can expect a great variety to choose from – all in one place. Get ready to be bowled away with the selection of beautiful boat concepts and designs at the Omaha International Boat Show this year!
Talk with Boating Experts
The Omaha International Boat Show is the perfect place to get all your boat-related questions answered. Experts and boat enthusiasts of all kinds gather here to showcase the newest technologies and advancements in boat maintenance, selling, safety, design, and more.
The Omaha boat show offers advice on buying and owning a boat, as well as resources for selling one. All levels of expertise are welcome; from first time boat owners all the way up to seasoned experts, everyone who visits this grand event will get something out of it.
Find Your Perfect Boat
The Omaha International Boat Show is the perfect place to find your ideal boat. With aisles and aisles of boats, you'll be able to explore various types, sizes and styles to determine which boat best fits your needs.
From yacht tenders and pontoon boats to luxury cruisers, outboard skiffs, center consoles, fishing boats, kayaks and more – you can find it all at the show! Take advantage of this unique opportunity to test out different boats firsthand before committing to one. You may just discover your perfect boat fit in the most unexpected place.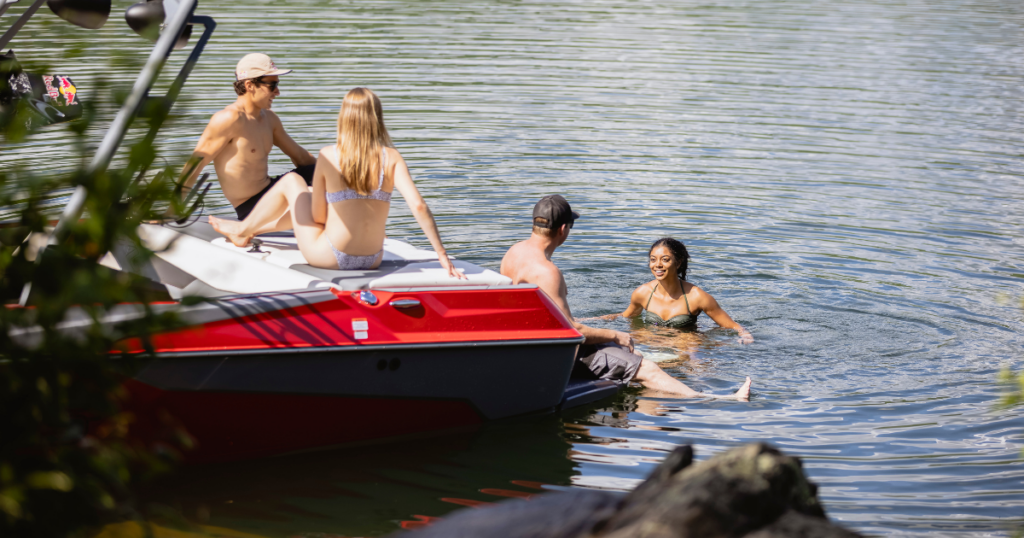 Find the Best Boat Brands
Omaha, Nebraska is known for its landscape of rolling hills, Omaha Steaks, and now Omaha can be known as a premier destination for those looking to purchase a boat. The Omaha International Boat Show provides the public with exclusive access to some of the best boat brands in the industry.
Attendees have the opportunity to explore a plethora of different styles and each brand's unique line of craftsmanship. From Malibu, Cobalt, and Axis to SouthBay, Boston Whalers, and so many more, Omaha's boat show has the very best boat brands! Get ready Omaha: the Omaha International Boat Show will be nothing short of spectacular!
Find out more on brands found at the Omaha International Boat Show:
Network with Boating Enthusiasts
Omaha International Boat Show is the perfect place for boaters and enthusiasts to come together. You can chat and exchange stories with some of the most experienced sailors as well as newcomers who are just getting their feet wet in the community. Not only will you make great contacts here, but you'll also explore a wide range of Omaha's newest boats, accessories, electronics, and apparel.
Take advantage of special discounts on products that you wouldn't find anywhere else while joining conversations with fellow boaters. So, if Omaha is your destination this season join the Omaha International Boat Show to network and have some fun with amazing people!
The Boat Show Only Happens Once a Year!
The boat show is the perfect opportunity for everyone who wants to explore the great outdoors! The Omaha International Boat Show happens only once a year, so it's important to make sure to mark your calendar beforehand. This boat show has everything from fishing boats, motorboats and kayaks to special boat equipment.
For an avid boat enthusiast or someone with a keen interest in the world of boating, this boat show is crucial to attend. Don't miss out on the chance to get a sneak peek at new boat models, activities and demonstrations that will help you advance your knowledge of boating!
Have questions about the Omaha International Boat Show?
The Omaha International Boat Show is a must-attend event for boat enthusiasts in 2019. With spectacular new models on display and incredible deals to be had, no one should miss out on this once-a-year opportunity. This boat show is full of sound advice and excellent resources to get a jump start on your boating dreams!
Whether you're looking for the latest yacht trends or just some inspiration, the experts at the boat show are there to help. So add it to your calendar, grab your friends and family, and head out for an enjoyable day of boats! Don't forget to gear up with any needed supplies before the start of the new boating season. Make this year's boat show one you won't soon forget!
Find out more information here! It's also important to talk with a local marine expert to answer any questions you may have prior to attending the boat show. Hope to see you there and happy boating!