Did you know that Boston Whaler boats are made with a Unibond hull construction?
This is one of the most impressive construction technologies on the market today. Boston Whaler has been around for a while but has continued to push the envelope when it comes to quality and durability. This is why the brand has become synonymous with durability and safety.
While we understand that Boston Whaler isn't a brand for everyone, there are some major benefits that come with the name. These benefits range from pure luxury to reliability on the water. This is why we think a Boston Whaler may be the perfect fit for you to invest in this year.
Here is everything you need to know about the premium boat brand along with some of its most popular models and features for all you boat lovers out there
Boston Whaler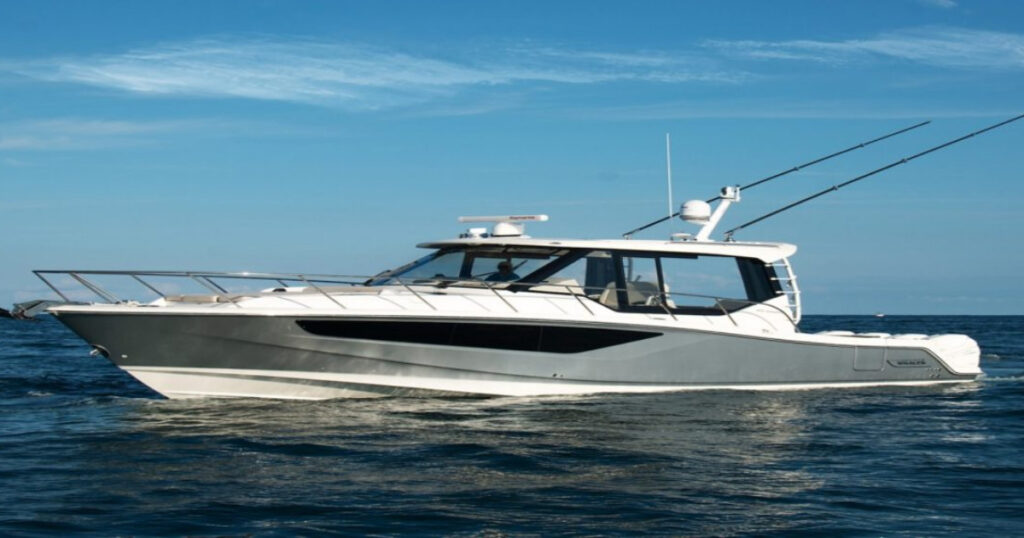 Boston Whaler is an American boat brand that has been around for a while. This premium brand has solidified its place at the high end of the boat market as it focuses on luxury, durability, and safety.
The newest boats from Boston Whaler come with innovative technology that helps give you peace of mind every time you get on board.
What Really Makes Boston Whaler So Great?
Boston Whaler is a durable brand that still manages to look and feel great. This means that you can enjoy military-grade safety and security while living in the lap of luxury. In many ways, Boston Whaler managed to give you the best of both worlds.
The major selling point of the Boston Whaler is the underlying technology. As mentioned above, their boats are made with a Unibond hull construction. This means that the entire hull is made from one material, allowing it to be more durable than the competition.
This is the same technology that some supercars use to make their cars more durable. The lack of joins means that there are no weak spots for water to exploit. Instead, you're held safe in a tub that's designed to stand the test of time, and water.
Boston Whaler Models
When it comes to finding your ideal boat, Boston Whaler is a premium brand that offers a wide selection of models. These models range from smaller boats for two people to larger boats that have enough space for the entire family. It's important to take a close look at the various offerings as they come with very unique powertrain options.
The smallest boat from Boston Whaler comes with 40 HP and is perfect for fishing on the lake. However, Boston Whaler also offers incredibly powerful boats that boast over 1,800 HP which would be ideal for open sea cruising and fishing. Here's a quick look at the various models available from Boston Whaler.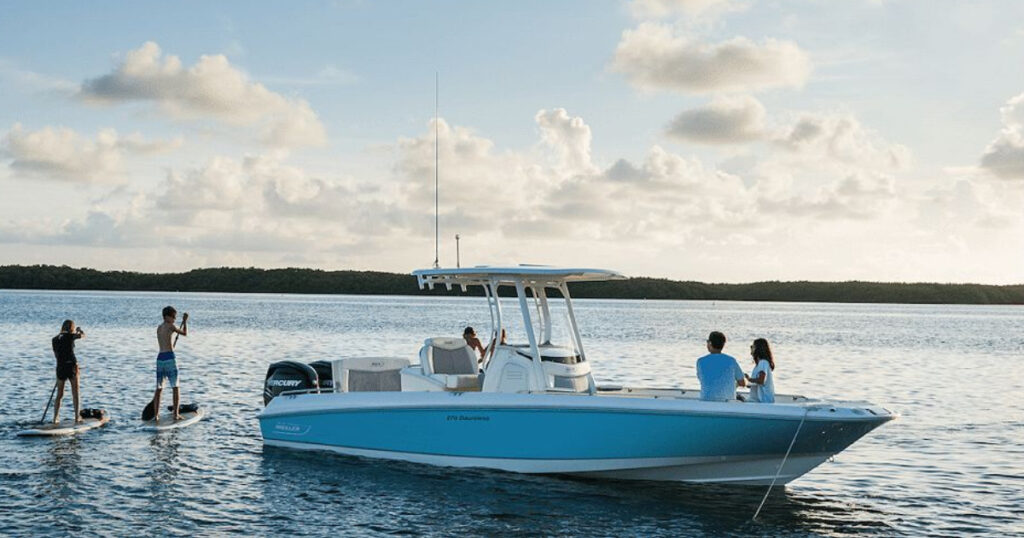 Super Sport
The Super Sport is the entry-level range of luxury boats from Boston Whaler. These boats are compact and durable, making them perfect for fishing and cruising. The Super Sport range includes two unique models: the 130 Super Sport and the 160 Super Sport.
The 130 Super Sport measures 13 feet and 1 inch long. This model also comes with a 40 HP engine and can comfortably seat four passengers. The 160 Super Sport is slightly larger at 16 feet and 2 inches and comes with a 90 HP engine.
The larger form factor means that you can comfortably seat six adults in the 160 Super Sport. This makes it ideal for small families that want something that they can all use on the lake or for a fishing trip.
Montauk
The Montauk line of boats is seriously impressive. Boston Whaler has four unique models, starting with the 150 Montauk. This model measures 15 feet and 5 inches but comes with an impressive 60 HP powertrain. The boat can comfortably seat six adults, making it ideal for the whole family.
The 170 Montauk is slightly larger at 17 feet and 4 inches. The powertrain also receives an upgrade with 115 HP.
If you need even more space, the 190 Montauk is designed for you. This massive boat measures 19 feet and 4 inches in length, but also comes with a 150 HP engine. The boat has enough space for eight adults to cruise comfortably.
The 210 Montauk is the largest boat in the range. This boat measures 21 feet and 4 inches in length and comes with a 200 HP engine. The boat is ideal for entertaining guests as you can comfortably take nine adults on the water.
Dauntless
The Dauntless is a durable, reliable boat that packs a punch. There are three unique models available: the 220 Dauntless, 250 Dauntless, and the 280 Dauntless. The 220 Dauntless measures 22 feet in length, can accommodate nine adults, and boasts a 250 HP powertrain.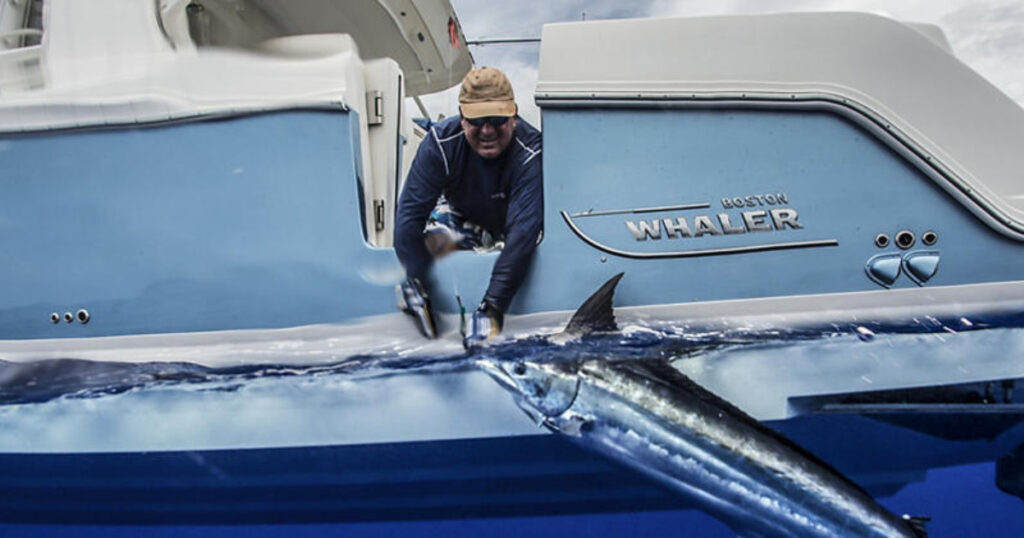 The 250 Dauntless takes this up a notch as it measures 24 feet and 9 inches in length. In the powertrain department, the 250 Dauntless produces 400 HP and can comfortably seat 10 passengers. This makes it the perfect option for those who want to take family and friends along for the ride.
The 280 Dauntless is the largest in the range as it measures 28 feet and 8 inches. The boat comes with a 600 HP engine and can seat 12 adults comfortably.
Vantage
There are three different Vantage options available from Boston Whaler. The 240 Vantage is the smallest option but still measures 24 feet and 2 inches in length. This model comes with an impressive 400 HP engine and can comfortably seat 11 adults
The 280 Vantage measures 27 feet and 9 inches. This model also boasts an 800 HP powertrain and can take 12 passengers onboard.
The largest option is the 320 Vantage which measures 32 feet and 1 inch in length. This model is the most powerful option as it comes with an impressive 800 HP powertrain. The best part is that you can comfortably seat 14 passengers on board.
Conquest
The Conquest is a unique line of boats that come in a variety of models. These models include the 285 Conquest, 285 Conquest Pilothouse, 325 Conquest, 325 Conquest Pilothouse, and the 405 Conquest. The Conquest and Conquest Pilothouse models have the same stats but come in a unique design to add practicality to the overall package.
The most impressive model in this range is the 405 Conquest. This massive boat measures 41 feet and 4 inches in length. The boat comes with a 1,881 HP powertrain that can comfortably take 20 adults on board.
Realm
There are two unique models within the Realm range. This is the 350 Realm and the 380 Realm. The 350 Realm measures 35 feet and 6 inches while the 380 Realm is slightly larger at 38 feet.
The larger option also comes with a 1,600 HP engine that can take 16 passengers on board.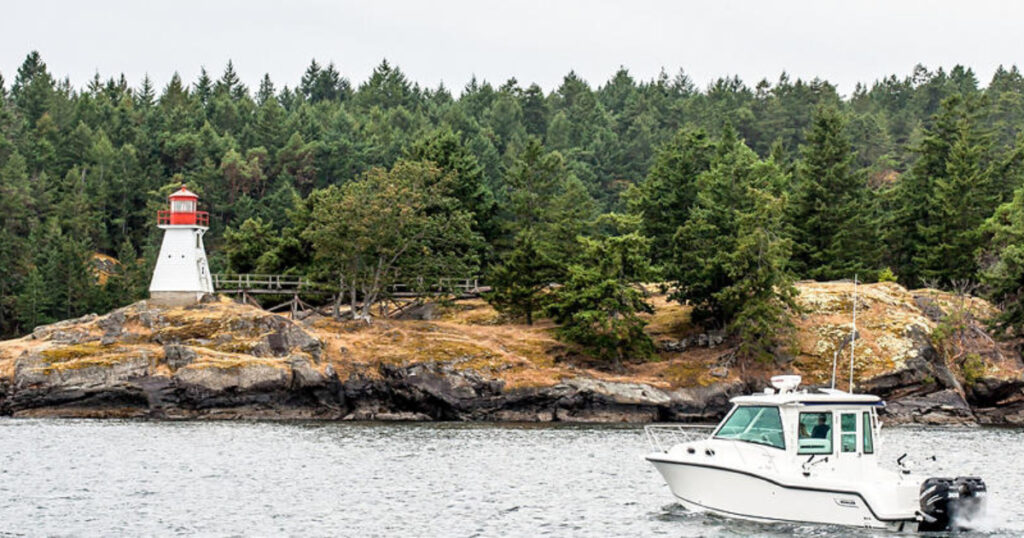 Where Can You Buy Boston Whaler Boats?
Not just anyone is allowed to put up a "Boston Whaler for sale" sign. Boston Whaler is a premium brand that you can get through certified, registered dealers. The fact that you can only get these boats through approved dealers means that you know the dealership is trusted by the brand.
Boston Whaler won't just lend its certification to anyone. In many cases, the brand will also take a closer look at the service, maintenance, and customer service of a dealership to see if it's a good fit. This is why Valley Marine is proudly an Omaha Boston Whaler dealer.
The Best Omaha Boat Dealership
Buying a Boston Whaler compared to other luxury brands is a completely different experience. While other brands may leave their most advanced technology for the larger boats, Boston Whaler strives to make every boat, and every variant, with the latest construction technology.
When it comes to finding a dealership, it's important to find an Omaha boat dealer that you can trust. While it's true that you can find boats for sale in Omaha online, working with a boat dealer is a completely different experience, because the dealer is there to make sure you don't get scammed and that you get everything you want when you find and buy your dream boat.
In some cases, the dealership can even offer repair services to help solve these issues.
At Valley Marine, we have all the expert boat dealers ready to help you find your dream Boston Whaler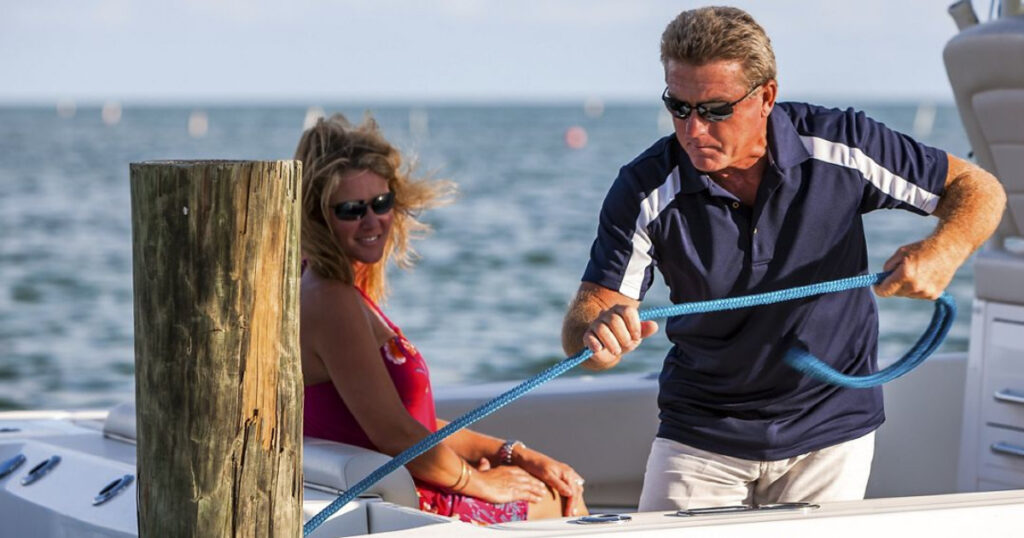 How to Find The Best Boston Whaler
Boston Whaler boats are so durable that you could break them in half, and you still wouldn't sink. This makes it the best boat for open-sea cruising or fishing. You can take the Boston Whaler anywhere with peace of mind knowing that you're in safe hands.
The performance of Boston Whaler boats is also impressive. The smallest options come with a 40 HP engine while the most powerful options can reach 1,800 HP with ease. This means that you can power your way through just about anything.
If you need performance, luxury, and durability, Boston Whaler is for you.
Valley Marine: The Dealership That You Can Trust
When it comes to durable, high-tech, luxury boats, Boston Whaler is one of the best in the business, so get them from the best in the boat business. At Valley Marine, we have a vast variety of used and new Boston Whalers for you to choose from
If you're looking for a new boat, you want to work with a dealership that you can trust. You can rely on us for any issues or problems that you may have in the future.Contact us today for more information on Boston Whaler boats, and other luxury boats or to get financing