Axis Boats are one the most popular boat brands today, but did you know that about 100 million Americans go boating every single year? Boating can be beneficial to many people depending on interest and preference. There is a reason why so many people want to be out on the water every summer.
When it comes to spending your summers on the water, there's no better way to do it than with a high-quality boat. And if you're looking for the perfect boat to suit all your summer dreams, then look no further than Axis Boats. In this article, we'll explore why Axis Boats are the best boat for the summer and where you can find them in Omaha.
Why Go With Axis Boats?
Boating offers a unique and exciting way to experience the beauty and wonder of the water. It provides a memorable and fulfilling experience for people of all ages and interests. While each person has their own preferences, here are some of the main reasons why people want to purchase boats.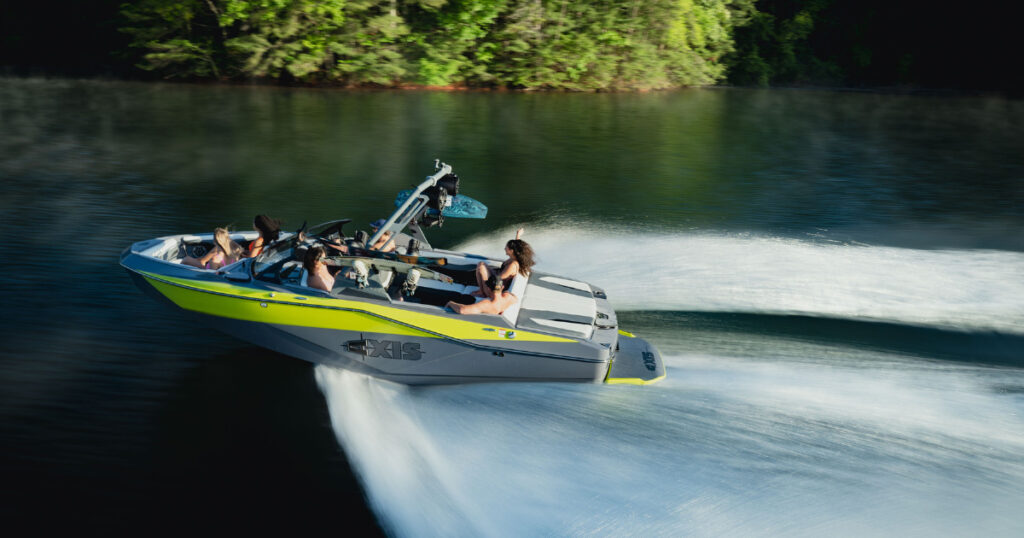 Watersports Relaxation and Recreation
Many people go boating for relaxation and recreation. Boating offers a peaceful and tranquil environment, away from the stresses and demands of everyday life. It's an opportunity to unwind and recharge while enjoying the beauty of nature. Boating is popular for people who enjoy water sports like wakeboarding, water skiing, tubing, and surfing. Boats provide the necessary speed and power needed to participate in these activities.
Boating is a great way to spend time with family and friends. Leisure time is all bout enjoying each other's company and creating memories together. When you boat, there is a community that welcomes you and allows you to become more social.
Adventure and Memories
Boating offers an opportunity for adventure and exploration. Whether it's exploring new waterways, discovering hidden coves and beaches, or navigating through challenging water conditions, there is always something new.
You will have the opportunity to meet like-minded people that can become lifelong friends. You will meet people from different places and communities.
Axis Boats: The Ultimate Summer Boat
Axis Boats are renowned for their exceptional quality and unparalleled performance, making them the perfect boat for your summer adventures. These boats are designed with the rider in mind, providing the perfect combination of speed, style, and comfort. Whether you're wakeboarding, surfing, or just cruising around the lake, Axis Boats deliver an incredible on-water experience.
There are so many specifications that make Axis Boats the ultimate summer boat. They can meet the needs of every boat user. Take a look below.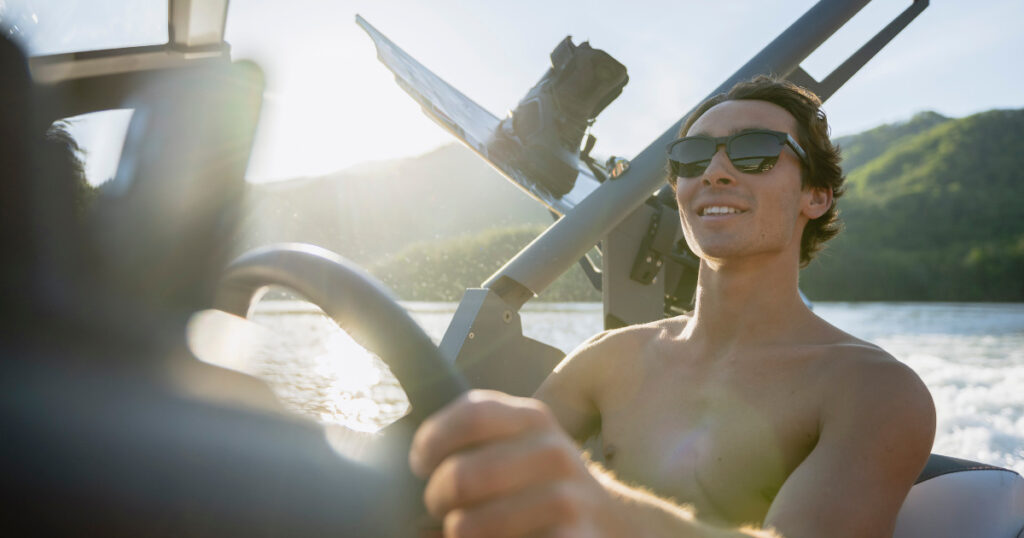 Size and Capacity
Axis Boats come in various sizes ranging from 20 feet to 25 feet in length, each with its own benefits. The boats can carry up to 17 passengers, depending on the size and model. This is perfect for those of you who want to have a really fun party this summer on your boat.
Axis Boats also feature comfortable seating and ample storage. They are great at making it easy to accommodate passengers and all their gear for a full day of fun on the water. If you have young kids, you can feel like you have enough space that you need to keep everything that your little one needs.
Engine And Technology
Axis Boats use high-performance engines that range from 350 to 450 horsepower. This helps the boat in providing plenty of power to tow wakeboarders, skiers, and surfers with ease. In addition to this, Axis are equipped with premium sound systems, including high-quality speakers and amplifiers, which provide exceptional sound quality for an immersive on-water experience.
These boats have a tower and bimini top, providing shade and protection from the sun, and making it easier to tow wakeboarders and skiers if needed.
All Axis Boats come equipped with a ballast system that allows for quick and easy filling and draining of ballast tanks, which helps create a larger wake for surfing and wakeboarding, and feature Wake Plus technology, which enhances the wake for all water sports. This makes it easier for riders to perform tricks and maneuvers.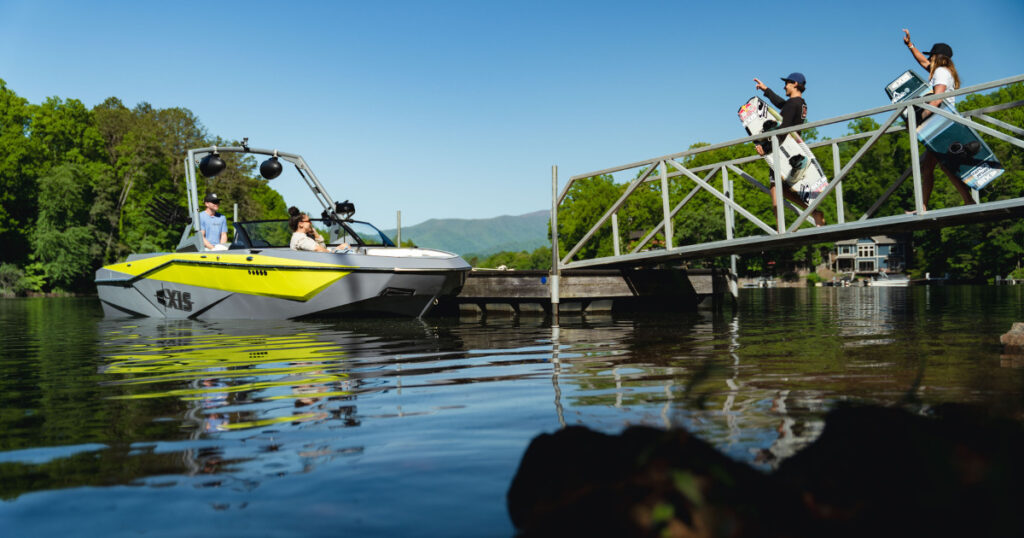 Versatility
Axis boats are designed to be versatile and adaptable. This makes them ideal for a wider range of activities. you can use your boat for water sports such as wakeboarding and skiing, fishing, or simply cruising around the lake or river. You don´t have to pick just one option anymore, your new Axis can do almost all!
Performance And Design
Axis boats are known for their exceptional performance and handling, thanks to advanced technology and engineering. They are fast, maneuverable, and provide a smooth ride, even in choppy water conditions. this excellent performance is accompanied by a sleek and modern design, with bold colors and eye-catching graphics. They are aesthetically pleasing and are sure to turn heads on the water.
Comfort And Quality
Axis boats are designed with comfort in mind, with spacious seating areas, ample storage, and features such as built-in coolers and audio systems. They provide a comfortable and enjoyable experience for everyone onboard.
Axis boats are built with the highest quality materials and construction methods, ensuring durability and longevity. They are designed to withstand the harsh marine environment and are backed by industry-leading warranties.
Things to Keep in Mind When You Buy an Axis Boat
Buying a boat is a big investment, and it's important to carefully consider all factors before making a purchase. By keeping these things in mind you can make an informed decision and ensure that you choose a boat that meets your needs and budget.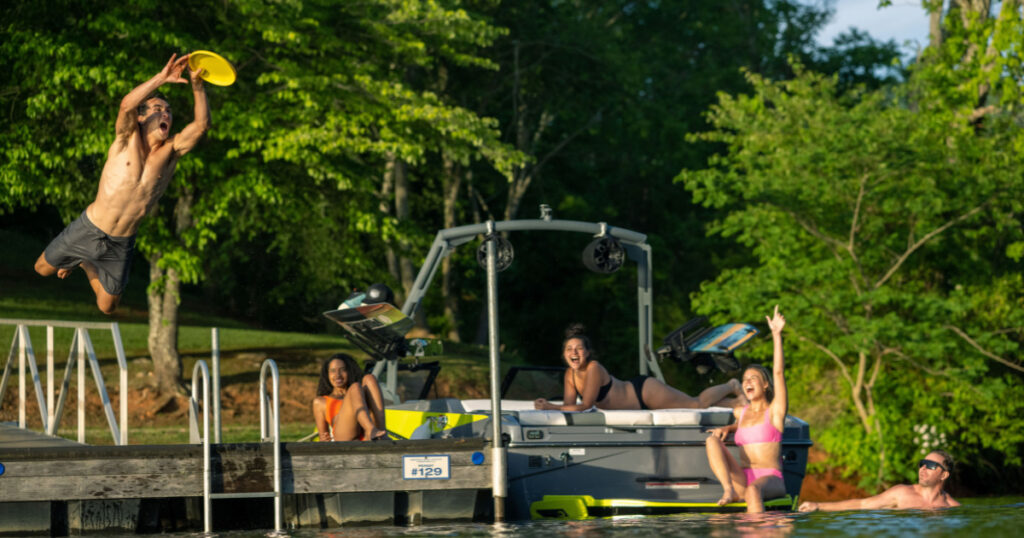 1. Budget
Before you begin your search for the perfect boat, it's important to determine your budget. Boats come in a wide range of prices, and it's important to set a budget that you're comfortable with and that includes additional costs such as maintenance, insurance, storage, and fuel.
2. Intended Use And Size
Consider how you plan to use the boat. Will you be using it for fishing, water sports, cruising, or a combination of activities? Different types of boats are designed for specific uses, and it's important to choose a boat that meets your needs.
When considering what activities you want to do in your boat, thinking on the size of the boat is also an important consideration. Larger boats offer more space and amenities, but they also require more maintenance and can be more expensive to operate. Consider how many people you plan to have on board and how much space you'll need for gear and equipment.
3. Condition of the Boat
Whether you're purchasing a used boat, it's important to carefully inspect it for any signs of damage or wear and tear. If purchasing a used boat, be sure to ask for maintenance records so you can have transparency. Also, you should have the boat inspected by a qualified professional to cover your grounds.
4. Getting Axis boats fixed
While Axis boats are known for their exceptional quality and durability, like any axis boat, they may require repairs or maintenance from time to time. Getting your boat fixed is an essential part of maintaining its performance and longevity. Luckily Axis boats have a lot of options when it comes to repairs.
At Valley Marine, your local boat dealer or dealership, we offer specialized repair services for Axis boats, which have the latest technical information, specialized tools, and the most prepared tea to take care of your boat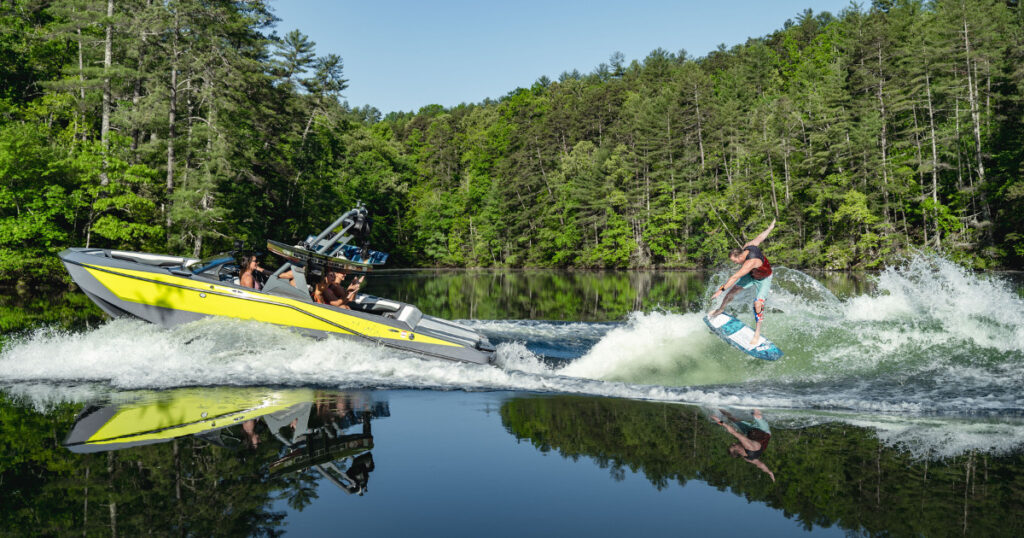 New Axis Boats for Sale: Where to Find Them in Omaha
When it comes to choosing an Omaha boat dealership to buy your Axis Boat, it's essential to choose a reputable and reliable dealer with a wide selection of boats. You'll want to work with a dealership that has a team of knowledgeable professionals They should also offer exceptional customer service and support, so you can rest assured that you'll have help when you need it.
If you're looking for Axis Boats for sale in Omaha or anywhere in the Midwest area, then you'll be pleased to know that Valley Marine, Omaha boat dealerships offer a wide range of Axis Boats for sale, with different sizes, styles, and price points to suit your needs. With so many options, you're sure to find the perfect boat to meet your requirements and budget.
Valley Marine offers some of the highest quality and most trusted brands in boating. You can have the best service while finding what best suits your needs on the water, at a price you can make happen. Valley Marine also offers financing services if you need help getting the boat of your dreams.
Choose Axis Boats for Your Summer
Axis Boats are the ultimate summer boat. With their exceptional quality, unbeatable performance, and stylish design, they offer an unparalleled on-water experience. Whether you're looking to buy a new boat or upgrade your current one, Omaha boat dealerships have a great selection of Axis Boats for sale. They have unbeatable deals and exceptional customer service. So why wait on your fun summer? Contact us to get a Quote on your new Axis boat and start your summer on the water in style with a high-quality Axis Boat.