Do You Need a New Boat Lift And Dock?
Do you need a new boat lift and dock? The weather becomes warmer each passing day, and we, water fanatics, just want to be out in the lake having a good time! So we gather our things and make our way to our beloved boat when we see it… an old and rusty dock and lift!
If you're a boat owner, you understand the importance of having a reliable dock and lift for your boat. Not only do they provide a secure place to store your boat, but they also ensure a smooth and hassle-free boating experience.
But nothing lasts forever, and over time, docks and lifts can wear down and need to be replaced to maintain your boat's security.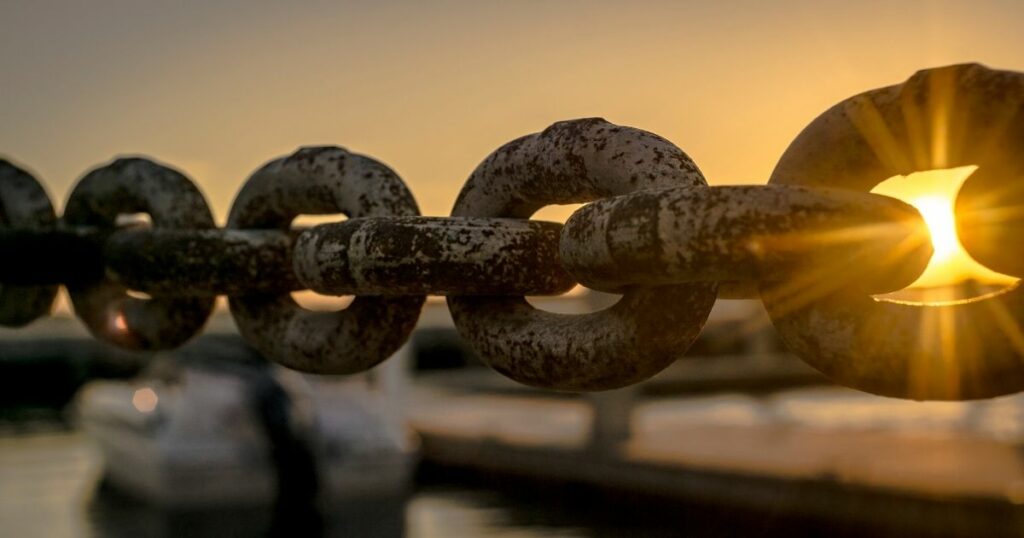 Why do you need a Dock and a Lift?
First off, let's talk about docks. Imagine your precious boat… parked in your driveway. Doesn't quite fit the picture, right? That's where a dock comes in. It's essentially your boat's parking spot, right there in the water. A great dock gives your boat a safe, secure place to rest when it's not out braving the Nebraskan waters. It's also the perfect launching pad for all your aquatic adventures.
If a dock is a boat's parking spot, a lift is the VIP valet service. A lift hoists your boat out of the water when it's not in use, keeping it safe from the wear and tear of waves and weather. Plus, it makes maintenance and cleaning as easy as a summer breeze.
If you've ever felt the thrill of skimming across the vast expanse of Lake McConaughy or the serene calm of a sunset sail on Branched Oak Lake, you know that here in Nebraska, boating isn't just a hobby – it's a way of life.
A good dock and lift gives your boat the royal treatment it deserves, all while making your life easier. They protect your investment, prolong the life of your boat, and provide the convenience that leaves more time for what truly matters – enjoying our beautiful Nebraskan waters.
Here are a few signs that indicate it's time for you to invest in a new dock and lift
Your Dock is Rotting
"But it's just a bit of rot," you might think. "What's the worst that could happen?" Well, imagine stepping onto your dock one sunny Nebraska morning, coffee in hand, ready for a day on the water – only to find yourself knee-deep in splinters because your dock has collapsed. Not exactly the start to the day you were hoping for, right?
While a wooden dock may add aesthetic appeal, it's also more susceptible to rot and decay.
Rot is a fungus that eats away at the wood fibers, causing them to become soft and spongy. And this fungus loves the damp, dark environment that dock lifts provide. This can cause significant damage to your dock and even make it unsafe to use. Soft spots and splintered wood are common signs of rot and should be addressed immediately.
If you notice any signs of rot, replacing your dock is essential to prevent your boat from suffering any damage. 
Your Dock is Unstable
An unstable dock can shift or move unexpectedly, which can cause a person to slip and fall into the water, resulting in injuries or drowning.
A stable dock ensures a safe and secure platform for you and your passengers to board and unload your boat.
Your Lift is Damaged
A damaged lift can be a severe safety hazard, both to people and boats. Delaying repairs can lead to further damage and even cause your boat to sink. If you notice any damage, it's essential to replace your lift as soon as possible.
You can contact your Valley Marine in the Midwest area or your closest boat dealership for lifts and dock repairs.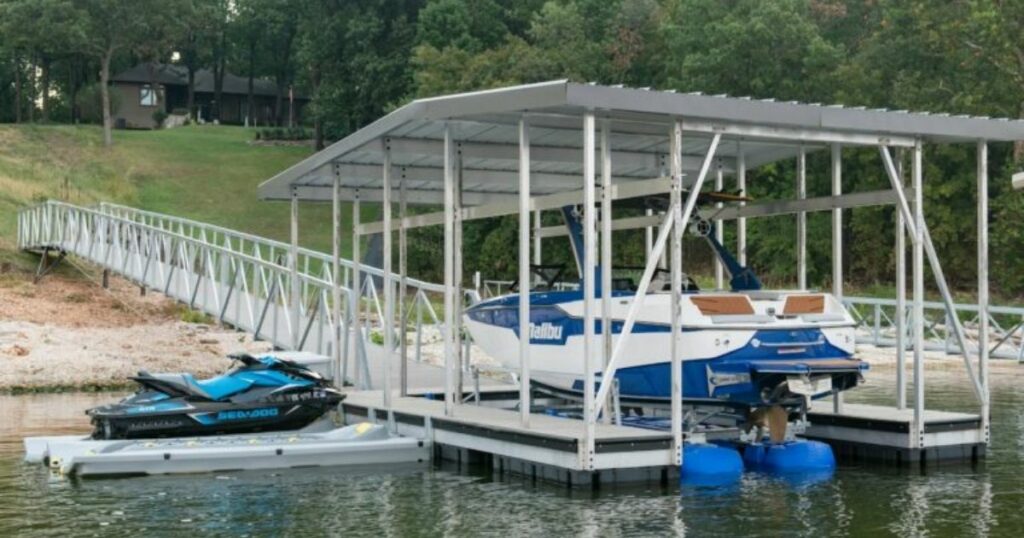 Your Dock And Lift are Outdated
If your dock and lift are not compatible with your new boat or have outdated features, it might be worth upgrading to keep up with your watercraft's changing needs. Investing in a modern dock and lift can provide a safer, more efficient, and hassle-free docking experience.
Let's face it: there is nothing worse than missing out on all the lake fun because we need to wait for Dock and Lift repairs! It's better to always check the condition of your equipment to make sure you don't miss any adventure days!
However, If you're in the market for a new dock and lift, there are a few things you should keep in mind.
Choose The Right Material.
Docks and lifts are constructed using various materials such as wood, aluminum, plastic, and vinyl. Each material has its pros and cons; take the time to choose one that fits your budget, aesthetics, and durability needs.
For instance, wooden docks are beautiful, but they require high maintenance and are susceptible to rot and decay. Aluminum docks, on the other hand, are durable, low maintenance, and perfect for brackish water, but they are not everyone's cup of tea. 
Consider the Size of Your Boat
Size matters – especially when it comes to your boat and its dock. You wouldn't try to park a semi-truck in a compact car spot, would you? Similarly, your boat needs a dock and lifts that can handle its size, weight, and the number of passengers you plan to bring along for the ride.
An ideal Dock and Lift will fully protect all areas of your boat.  You also need to think about the depth of the water, the tidal range, and your boat's draft to choose a dock that can accommodate them.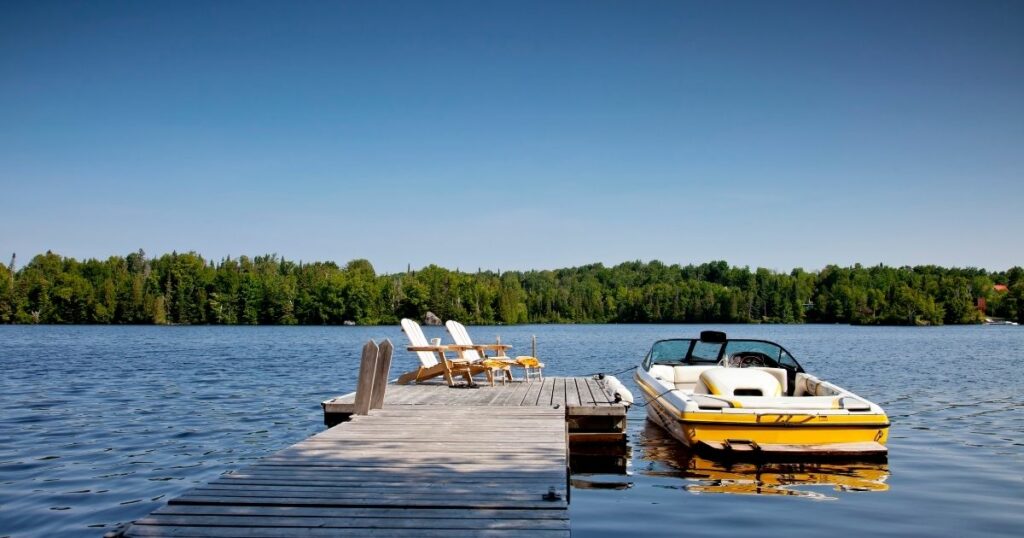 Choose a Boat Lift and Dock That is Easy to Maintain
As we discussed, there are many materials you can use, some more high maintenance than others. It is totally up to you to decide what material to invest in; however, make sure it is the best of its kind for your budget needs and easy to maintain.
We aren't talking just about choosing aluminum over wood but rather picking wisely the quality of the material and the best brand that will make your lifts and docks. 
Choose a Boat Lift and Dock that is Durable
The lifespan of your dock and lift depends on the materials they are made with and the frequency of maintenance. Ensure you choose one that is durable, longer-lasting, and built to withstand harsh weather conditions, water fluctuations, and environmental elements like algae and barnacles.
The durability of your material will depend on the brand you choose and the weather conditions where you live. Make sure to do your research to pick the best materials for you.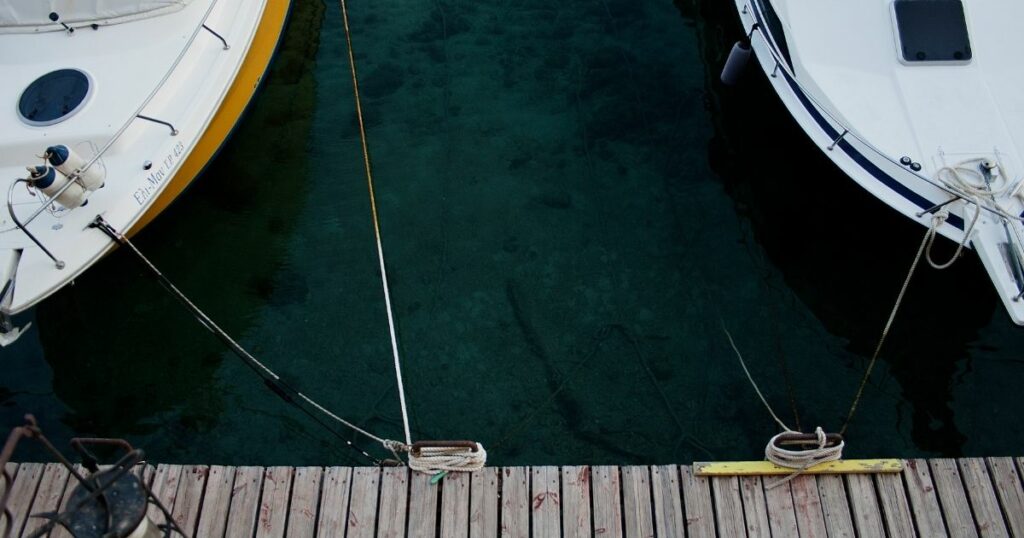 Maintain the Quality of Your Boat
A good dock is like a five-star hotel for your boat – a place where it can kick back, relax, and stay safe from the harsh elements. A quality lift, on the other hand, is like a personal trainer for your boat – keeping it fit and ready to take on the waves at a moment's notice.
Without these two heroes, your boat would be like a fish out of water – literally! It'd be exposed to the cruel whims of Mother Nature, and we all know she can be pretty ruthless at times. That's why investing in a new dock and lift from Valley Marine is more than just a purchase – it's a declaration of love for your boat.
If you're looking for a high-quality dock and lift, Rhino Docks is where to look. Rhino Docks are made from durable materials and are easy to maintain, so you know they can take whatever Mother Nature throws at them. They are also available in a variety of sizes to accommodate any boat.
Our team of experts is here to help you every step of the way. We'll listen to your needs, answer your questions, and guide you toward the perfect dock for your boat. Call us; our expert team can help you choose the best Rhino dock for your needs.
Remember, If you're in the Omaha and Iowa area, you can visit us at Valley Marine. Valley Marine is a family-owned boat dealership that has served the Omaha boating community for years.
We offer a variety of boats, as well as docks and lifts solutions, and a knowledgeable staff ready to help you choose the right products for your needs.
Visit Valley Marine today!