Nebraska Lakes
The Nebraska lakes and nearby destinations are still one of the most popular places to spend time for the Midwest folks, and for a good reason; here we give you the rundown of all you have to know for your visits this summer! Get ready to choose your next boating adventure.
Sure, Nebraska may not be the first state that comes to mind when you think of boating, but there are actually a number of great destinations for boating enthusiasts in the Cornhusker State. From lakes and rivers to reservoirs and state parks, Nebraska has something to offer everyone who loves to get out on the water.
Nebraska is a hidden gem teeming with beautiful lakes and other stellar boating destinations. This summer, it's time to uncover these aquatic treasures.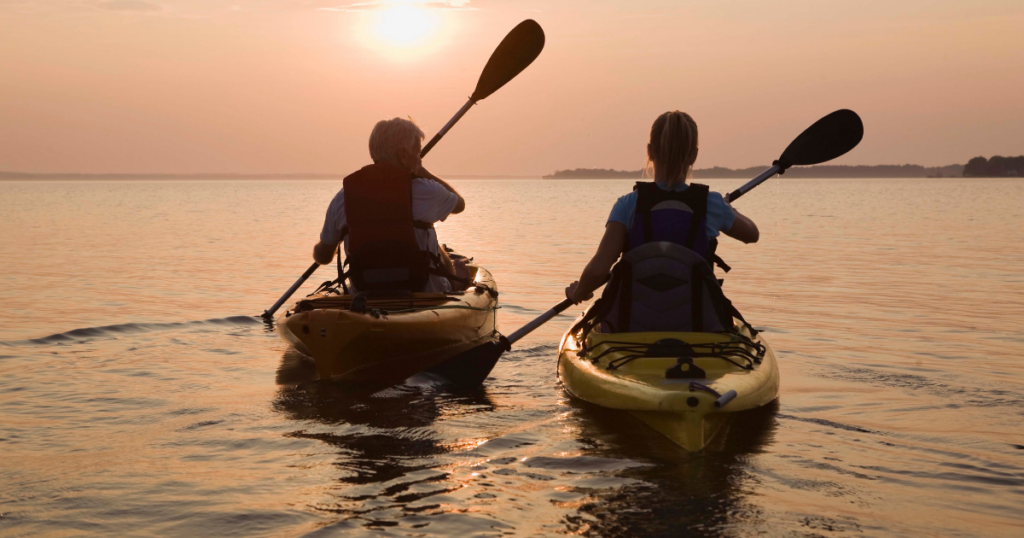 Lake McConaughy
Lake McConaughy is the largest lake in Nebraska and one of the most popular boating destinations in the state. This lake is located in the southwest corner of Nebraska, 9 miles north of Ogallala, Nebraska, near U.S. Highway 26.
Boating
Boating in Lake McConaughy is a delightful experience filled with adventure and tranquility. As Nebraska's largest lake, this sprawling body of water offers over 30,000 surface acres for boating enthusiasts like you to explore, making it a favorite destination in the Nebraska, Colorado, and Kansas area.
The lake is well-equipped for boaters, with multiple boat ramps available around the lake depending on water levels and with a private dock mooring fee starting at $200.
Fishing is another favorite activity that boat enthusiast like to do at Lake McConaughy. Its waters are teeming with game fish species, including walleye, channel catfish, and Northern Pike.
Other Activities
Imagine waking up to the sunrise over the shimmering waters, spending your days fishing or boating, and then ending the evening with a cozy campfire under the star-filled sky. You can do all that here.
The lake offers a wide variety of recreational activities, including fishing, swimming, water skiing, and wakeboarding.
Camping at Lake McConaughy is an experience to remember. There are more than 100 campsites scattered around the lake's shoreline, ranging from primitive camping areas to modern sites with all amenities.
This lake also offers excellent hunting opportunities. It is open to hunting the Tuesday following Labor Day during designated hunting seasons for turkey, mule, and whitetail deer, waterfowl, and upland species that abound in the area.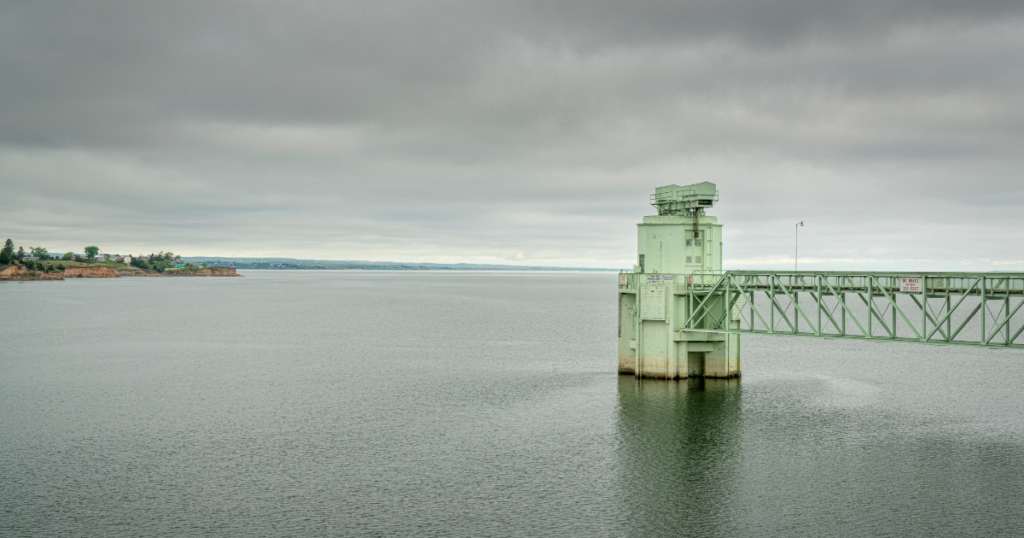 The Platte River
The Platte River is a major river that flows through Nebraska. The river is a popular destination for boaters, especially during the summer months; it offers a variety of beautiful scenery, including rolling hills, forests, and prairies.
The river has two water accesses. The first, located at the end of Lake Michigan Road, features a paved drive-in trailer access suitable for launching fishing boats, and the second access point, near the river mouth and next to Lakeshore's south parking lot.
Boating
Boating on the Platte River is an immersive experience that invites adventure-seekers and nature lovers to explore the captivating landscapes of Nebraska.
If you're looking for an adrenaline rush, this is definitely to take your family boat this summer and have all kinds of fun activities with the little ones.
You can also book an airboat tour on the Platte River. Companies like River Life Airboat Tours offer thrilling rides across the river's waters, giving passengers a unique perspective of the river and its surrounding ecosystems.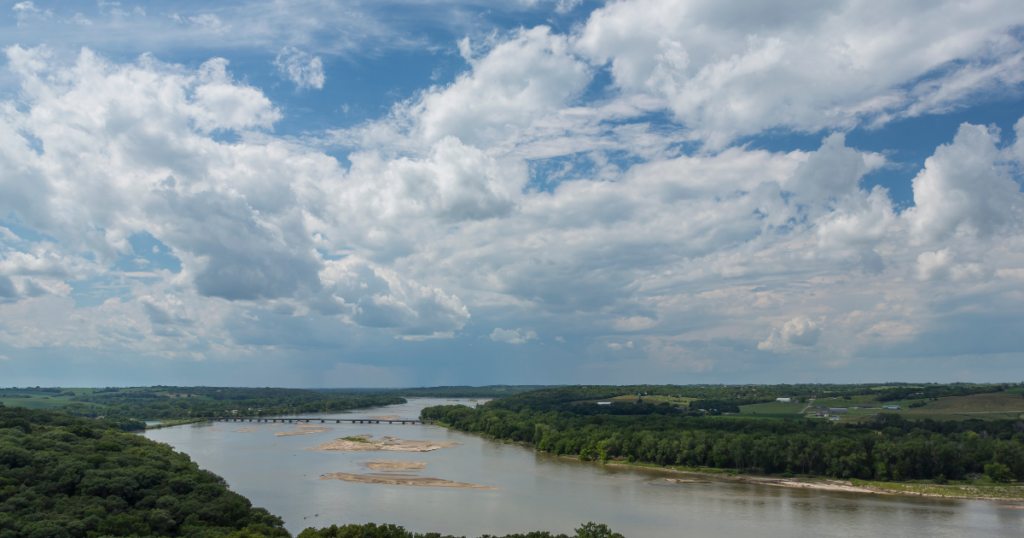 Other Activities
The Platte River offers an excellent flatwater paddling experience. You can rent a canoe or kayak and spend your day exploring the river's gentle current and scenic views.
For those who enjoy fishing, much of the South Platte River is considered Gold Medal Fishing Waters, known for producing trout longer than 14 inches.
Tubing is another popular boating activity on the Platte River, especially during the hot summer months. Floating down the river on a tube provides a relaxing and fun way to cool off while enjoying the scenic views.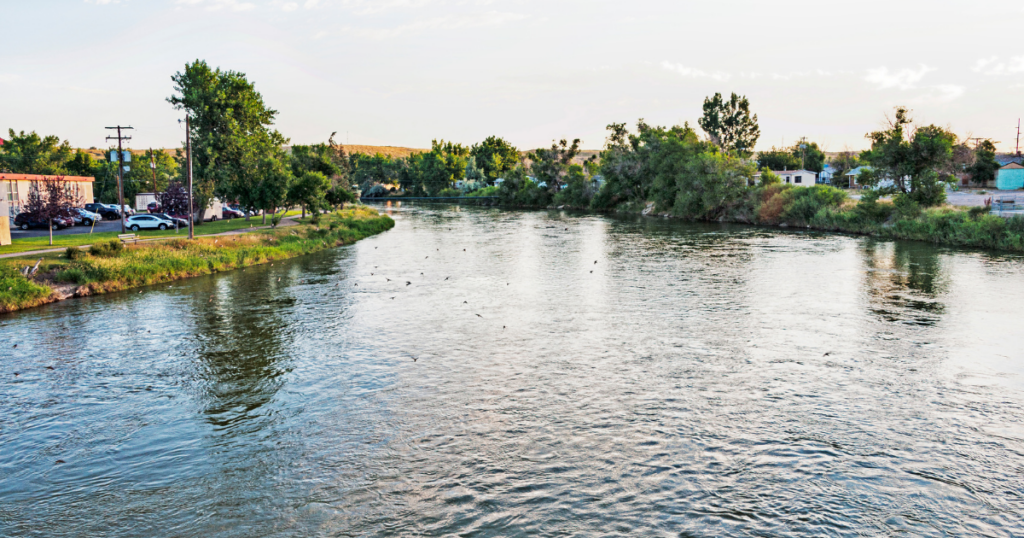 The Missouri River
The Missouri River, often referred to as the "Big Muddy" due to its high silt content, is the longest river in North America, stretching over 2,341 miles. This River is not only a geographical marvel but also a significant part of American history. It served as the main artery for exploration, food, trade, and transportation for millions of people over thousands of years.
Today, the Missouri River continues to be a vital waterway for commerce, agriculture, and recreation. For families in Nebraska, Missouri is a fun getaway adventure for everyone.
Boating
Boating on the Missouri River offers a unique way to explore the longest river in North America. The river's vast expanse and dynamic landscapes make it an ideal destination for a variety of activities.
For those looking for a faster pace, motor boating is popular on the Missouri River. The river's width and depth can accommodate most types of motorboats, making it suitable for cruising and watersports.
There are several marinas along the Missouri River that offer services such as boat docks, concrete boat ramps, and fuel pumps.
However, if you are looking for a more tranquil experience, this river is home to various fish species, including catfish, walleye, and bass, making it an excellent destination for a chill fishing experience.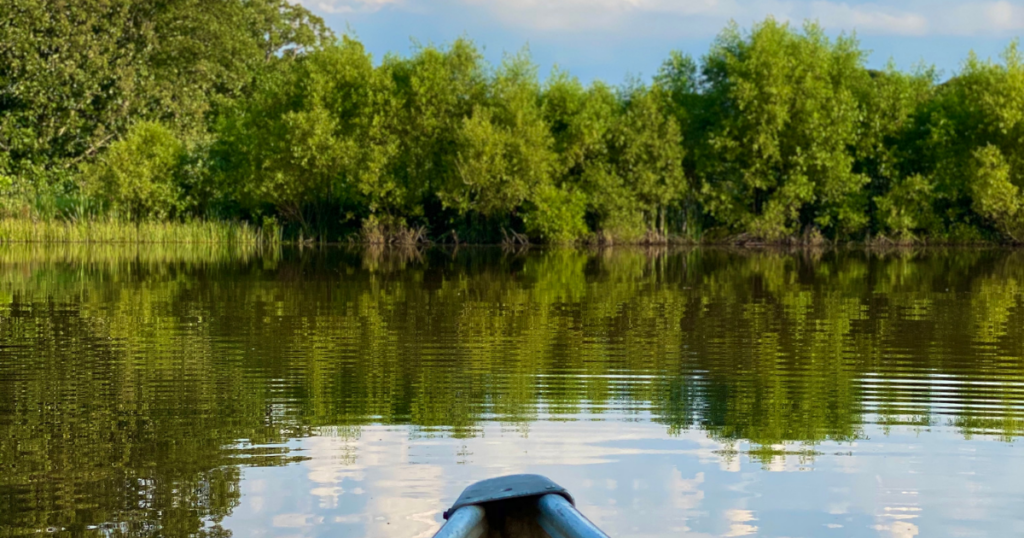 Warning: Boaters should note that the Missouri River's depth varies considerably, from a few inches to ten and twelve feet, with some holes up to forty feet. Channels are not well marked, and buoys are few and far between. Therefore, knowledge of the river and proper preparation are crucial for a safe boating experience.
Other activities
The Missouri National Recreational River offers a 100-mile stretch of free-flowing water that's perfect for canoeing and kayaking, and any other fun activities for kids and adults alike. If you are looking for a place with the perfect fun and relaxing balance, this is where to go.
The Niobrara River
The Niobrara River is a scenic river that flows through Nebraska. This river is another popular destination for boaters, especially during the summer months. The river offers a variety of scenery, including bluffs, forests, and prairies.
A significant portion of the Niobrara River is designated as a National Scenic River, offering 76 miles of free-flowing water that's a haven for outdoor enthusiasts.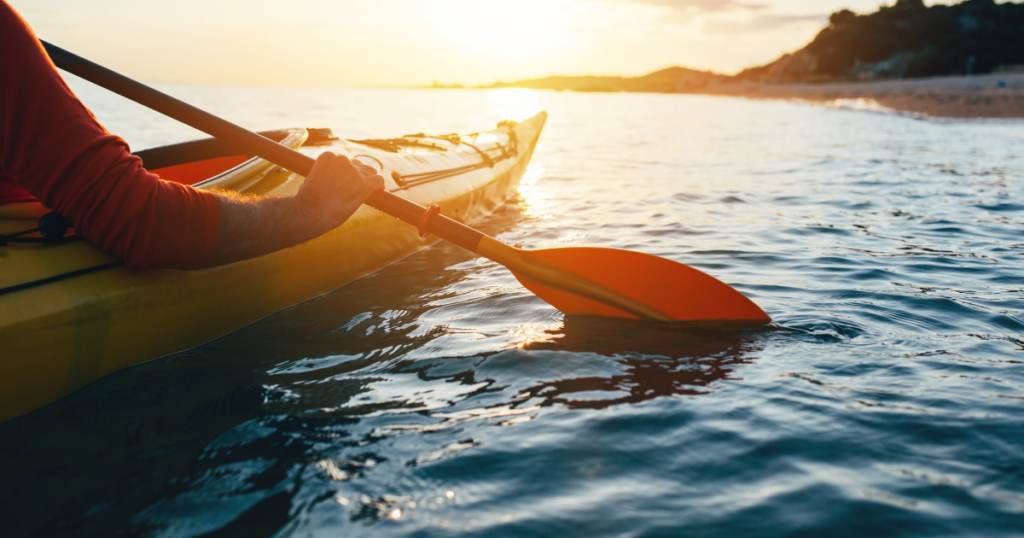 Boating
If your primary interest is fishing, a small to medium-sized fishing boat would be ideal. Consider boats with live wells and trolling motors for the best fishing experience. Bass boats or pontoon boats equipped with fishing gear can be the perfect choice.
For thrill-seekers, personal watercraft like jet skis can provide a fun and exhilarating way to explore Niobrara Lake.
Before heading out on the Niobrara River, it's important to be aware of safety guidelines and local regulations. Water levels can fluctuate depending on the time of year and weather conditions, so it's essential to plan accordingly and check current conditions.
Other Activities
The Niobrara River is especially renowned for canoeing and kayaking. The river's speed ranges from 6 to 8 miles per hour, with an average depth of about two feet, which makes it a very friendly and safe place for beginners and experienced paddlers alike.
Boating on the Niobrara River offers more than just a fun water activity; it's a journey through some of Nebraska's most beautiful landscapes. From forested bluffs to wide grasslands, the river winds through a range of ecosystems, each with its unique charm.
While boating down the Niobrara River, you'll likely spot a variety of wildlife, including deer, beavers, and numerous bird species.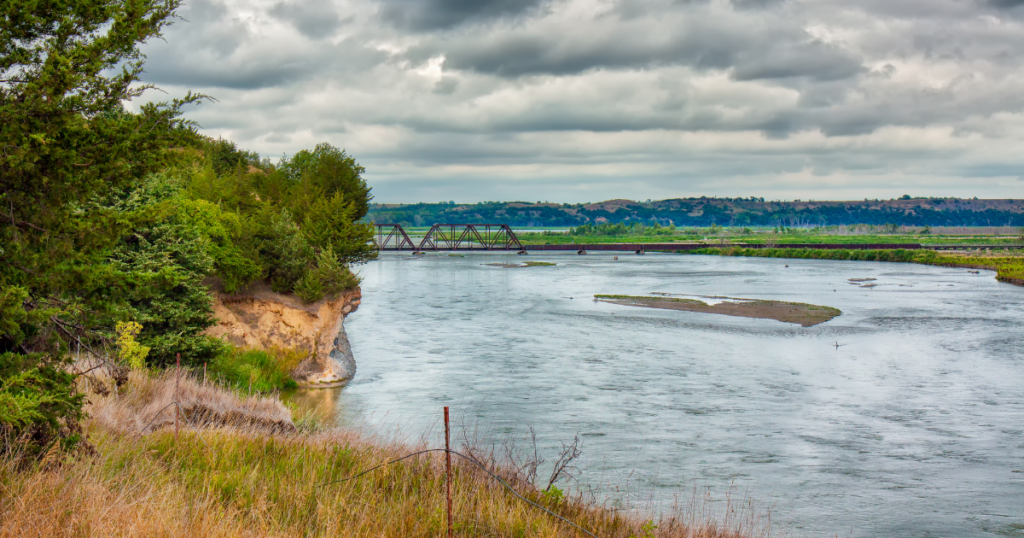 Smith Falls State Park
Smith Falls State Park, located in Nebraska, is a popular destination for nature lovers and outdoor enthusiasts. The park's main attraction is Smith Falls, the highest waterfall in Nebraska.
The park spans 250 acres along the Niobrara National Scenic River corridor. It offers a range of recreational activities, including hiking, camping, boating, fishing, and picnicking.
Boating
Canoeing and kayaking are among the most popular activities at Smith Falls State Park. You won't be able to see a lot of large or fast boats in the water since this park is designed for a more tranquil and low-paced experience to blend and connect with nature.
These are just a few of the many great boating destinations in Nebraska. If you're looking for a place to get out on the water, Nebraska is a great option.
Other activities
The park boasts several hiking trails, including the Smith Falls Trail and the Jim McAllister Nature Trail.
There are also picnic sites available on the north side of the river, making it a great place to relax and enjoy a meal amidst nature.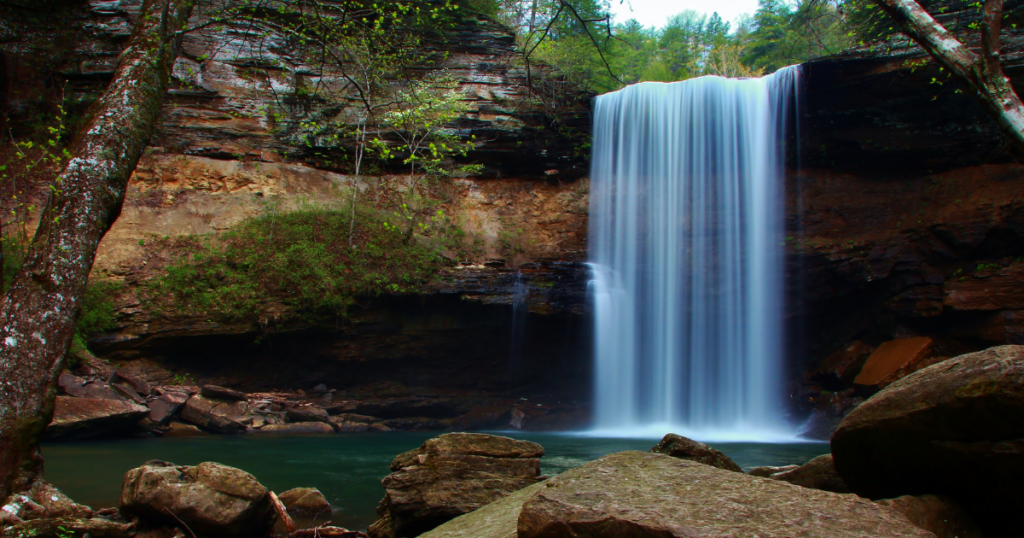 Find the Perfect Boat for Your Perfect Nebraska Lakes Adventures
If you are looking for the best Omaha Boats this summer to relax and spend time at any and all Nebraska destinations, Valley Marine has what you are looking for.
Each new and used boat in our inventory is carefully selected to ensure it meets the highest standards of performance and durability. From Malibu to Axis, Cobalt, and South Bay, Valley Marine presents a collection that showcases the best in boating craftsmanship.
At Valley Marine, we believe that the quality of service should match the joy of boating. Our expert staff is always ready to guide you through your purchase, ensuring that you find the perfect boat to fit your needs and lifestyle.