Winter Boating in Nebraska
Ah, winter: the time of year when all boats seem to disappear from our lakes and rivers. Or do they? Yes, they do. Just because most people don't go boating in the winter doesn't mean that you can't go winter boating in all of the wintertime's frigid glory! Although winter usually means Mother Nature has put guardrails up to many outdoor activities here in the Northern Hemisphere, winter boating is still an option!
Nothing compares to the frigid winter breeze, gliding through chilly waters beneath a wintery sky. So why not wrap up (in multiple layers) and get out on the water – even if it's just for an afternoon; you'll be sure to create wintery memories guaranteed to bring warmth throughout next summer's heatwave!
Why January Is Perfect for Winter Boating
As it turns out (spoiler alert!), boating during the cold months maybe even more enjoyable than doing it in the summer! Sound outrageous? Well, that's because it is. But, I've been assigned the task of writing this blog, and I'm going to do it! January is actually a great month for getting out on your boat – if you plan ahead and take safety precautions, there's no reason you can't still enjoy beautiful days spent sitting on your boat as it sits in a frozen lake.
Now, I know what you're thinking, "But, Mr. Blogger, isn't leaving your boat in the lake over winter bad?" And the answer to that question is yes. It most absolutely is. You really should avoid doing that. In fact, you could call your local marine service center to find out when and where to store your boat properly!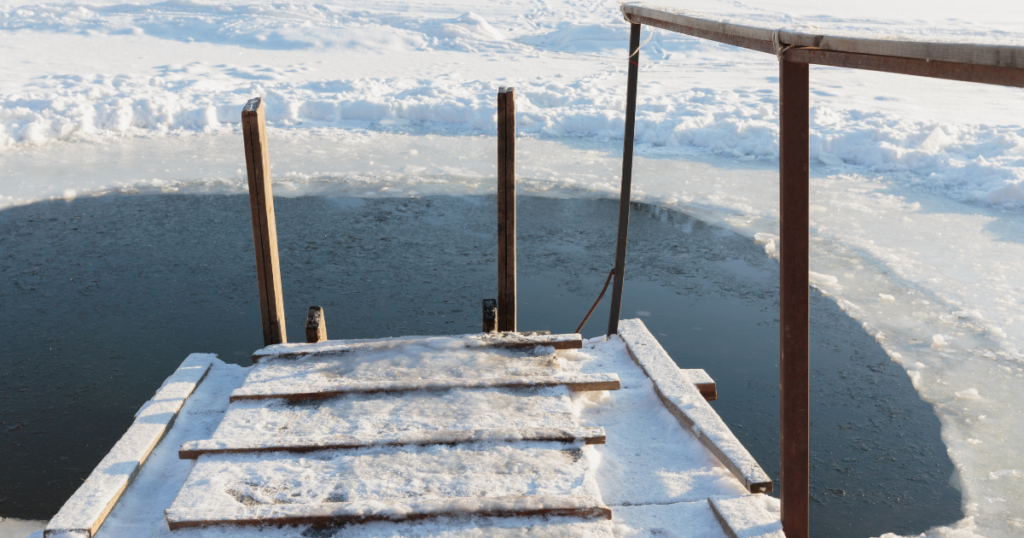 No Winter Boating Adventure is Perfect
BUT we've all made mistakes. You're in a rush, hurrying to get ready for work, looking for your car keys, and the next thing you know you completely forget to store your boat, and now it's just stuck out on that frozen lake. Who hasn't done that!?
Well, in this article we'll go over why accidentally leaving your boat in the lake during winter might actually be a great way to make long-lasting memories with your family. Sure, your boat might be ruined, but that's a small price to pay for…um, actually it's pretty expensive.
Boats Can Float On Frozen Water Too
Boating on ice is the newest trend in boating, and it really takes boating to the next level. Is that true? Maybe. But instead of worrying about what's trending and being content with just floating along, why not take your boating game up a few notches by daring to venture out on icy waters? It's called "winter boating," and it's all the rage.
Basically, it's where you and your family pick a weekend, get on the boat, and sit there as the boat is stuck in ice. Talk about an adventure! Your boating experience wouldn't be complete without a little bit of slipping and sliding, of course. Just make sure you bundle up; it's much colder sitting on a boat that's also sitting on ice! Winter boating isn't for the faint of heart because, we won't lie to you, it gets flippin' cold on a winter boat!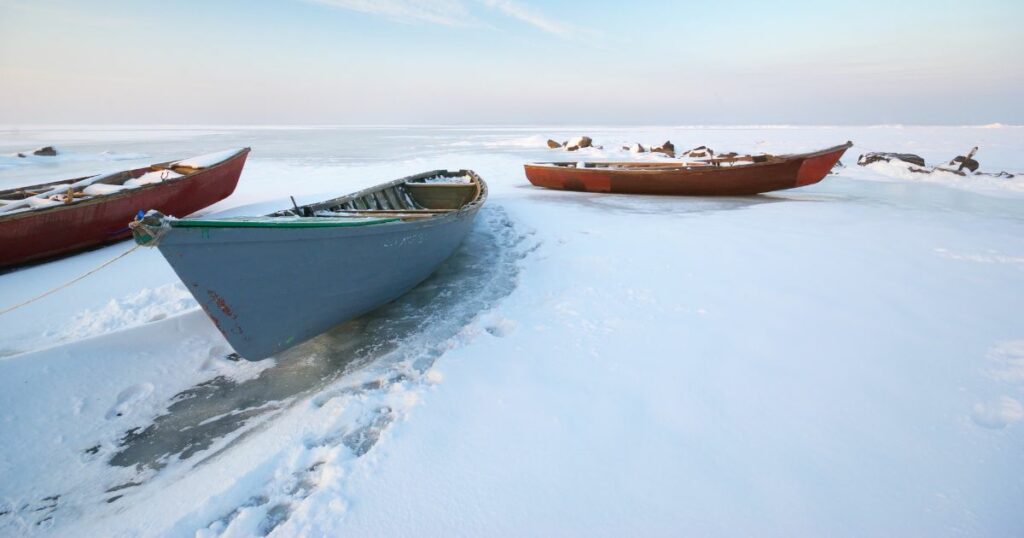 Take your family for a winter boating ice plunge!
Ah, winter boating. It brings a certain delightfully dangerous thrill to the boating experience. Well, why not up the ante a bit? The latest boating trend is sure to make waves; literally! Actually, not literally because the waves are frozen.
Anyways, step on up and take your family out for an ice plunge! That's right – jump into a hole in the ice created just for you and that cold winter dip will have you feeling good in no time. Trust me. I'm a blogger. Researchers are even noting strength gains and health benefits from taking a dive in your local winter wonderland.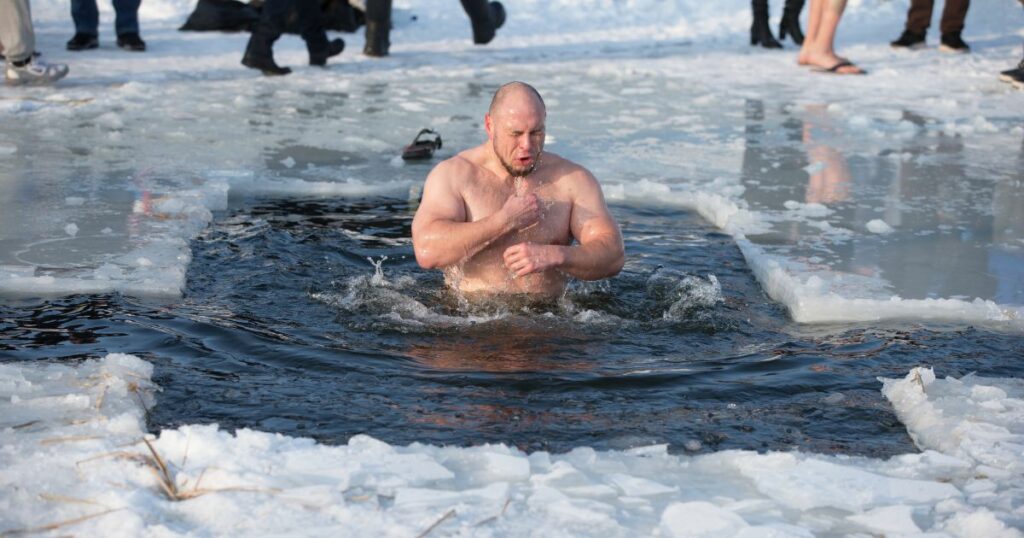 What Do The Pseudo Scientists Say About Winter Boating?
In fact, I've heard some pseudo-scientists say how jumping in a frozen body of water will be so horrifically traumatizing it will make you forget all of your life's problems as you focus on the agonizing pain that is suffocating your body. Just be careful when jumping in an ice hole! Once that plunge is complete make sure you remember where the original opening was so you can climb back out…brrrr!
Once you're used to the Winter Cold, you're fine
The human body is a magical feat of evolutionary engineering. Not to get too political here, but millions of years have molded our bodies into nearly perfect operating systems. Millions of atoms and neurons and…molecules? Little things inside us all work together in harmonious synchrony just so you can scratch your nose.
Do you think a little cold water is going to cause this flesh machine to break down? What would your ancestors think? You know, the ones who trudged across the barren plains of Kansas, built a sod house in a blizzard, ate buffalo tongue, and lived to be 39 years old…those ancestors! What would they think of your petty squabbles?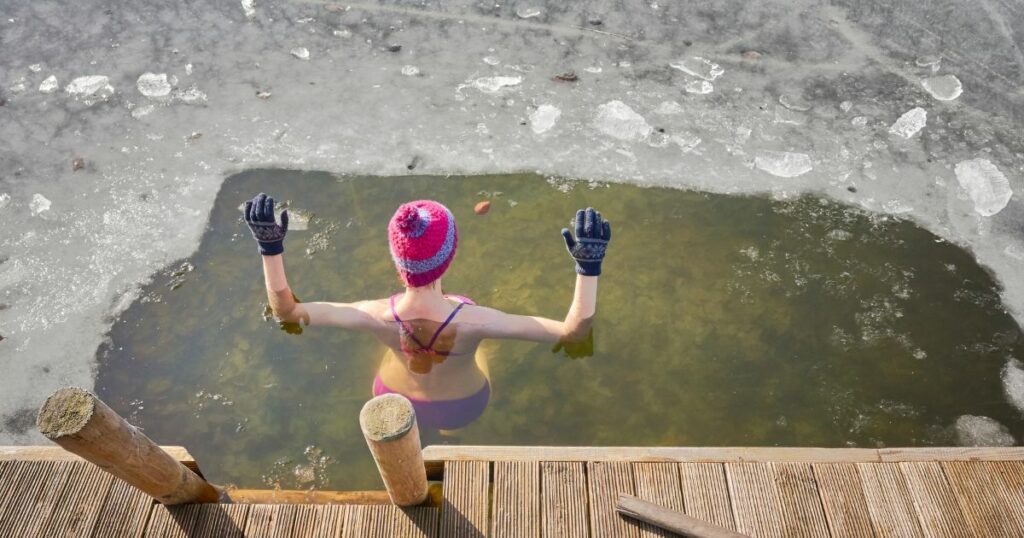 When you're out on the ice, nobody will bother you
It's true. In fact, people will go out of their way to completely stay away from you. Want some privacy? Get that boat out on the frozen lake and enjoy solitude in silence!
You won't use much gas with winter boating!
What's the deal with gas prices, am I right!? Holy sea cow (also known as a manatee). The price of fuel is as fickle as my mother's meatloaf, but there's one surefire way to escape the unruly ways of the pump: stay put. Don't move a mechanical muscle!
As long as that engine ain't runnin', your wallet ain't hurtin'! But what if I want to enjoy my time on the lake and still save money at the gas pump? Well, that's where boating in winter comes into play, my friends!
The lake is frozen, so you can't go anywhere! Which means one thing: you will be very cold. Wait. I mean, you will save money on gas!
So, what are you waiting for? If life's been a bit hectic lately, and you forgot to get your boat out of the water this winter, have no fear! There's plenty you can do on that frozen lake.
Bloggers Note: If you decide to go winter boating, ice plunging, or swimming in a frozen lake, please do so safely and responsibly. Frozen lakes are nothing to joke around about, even though we just did, so seriously please be safe and responsible out on the lakes whether they are frozen or not.