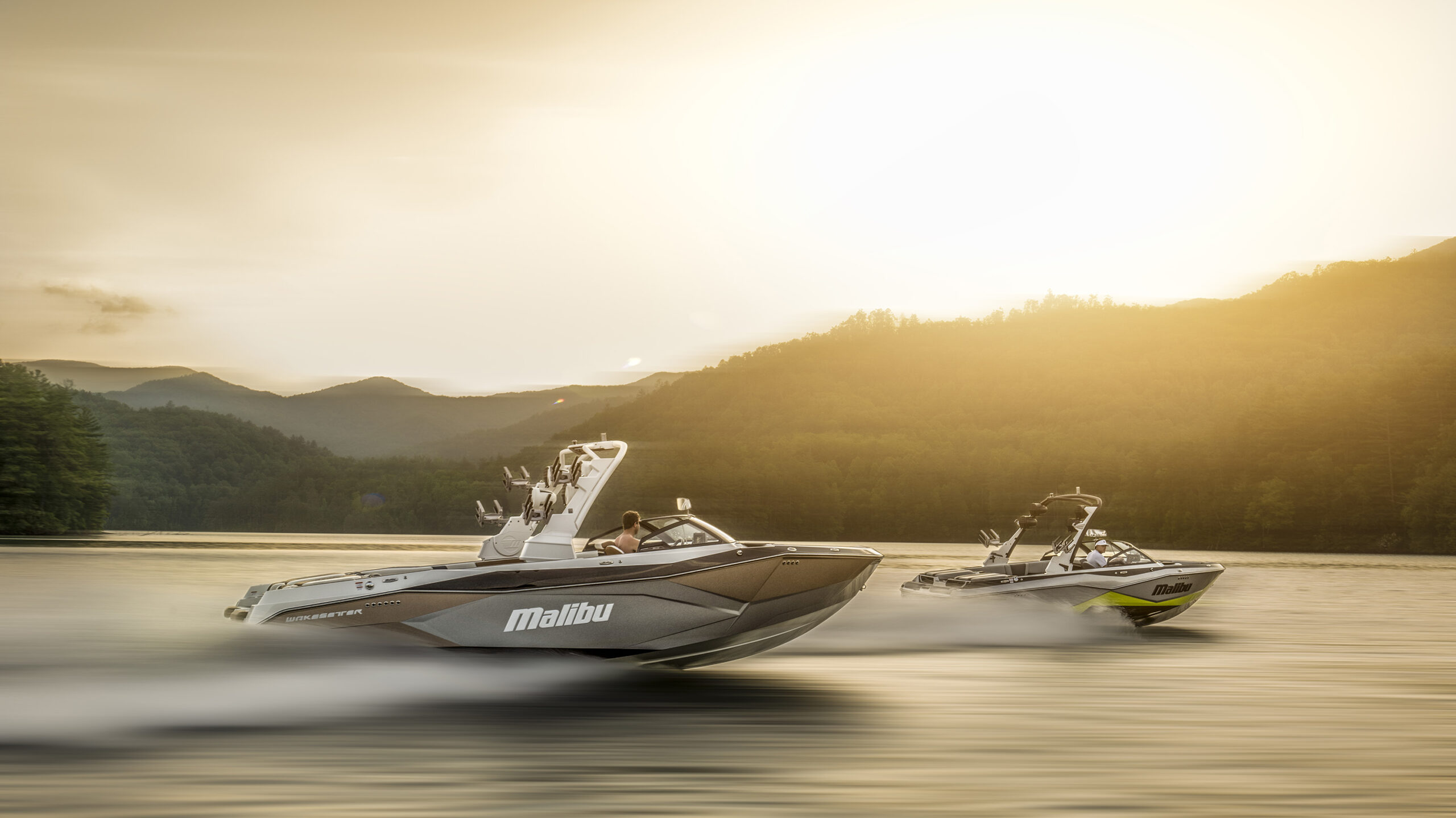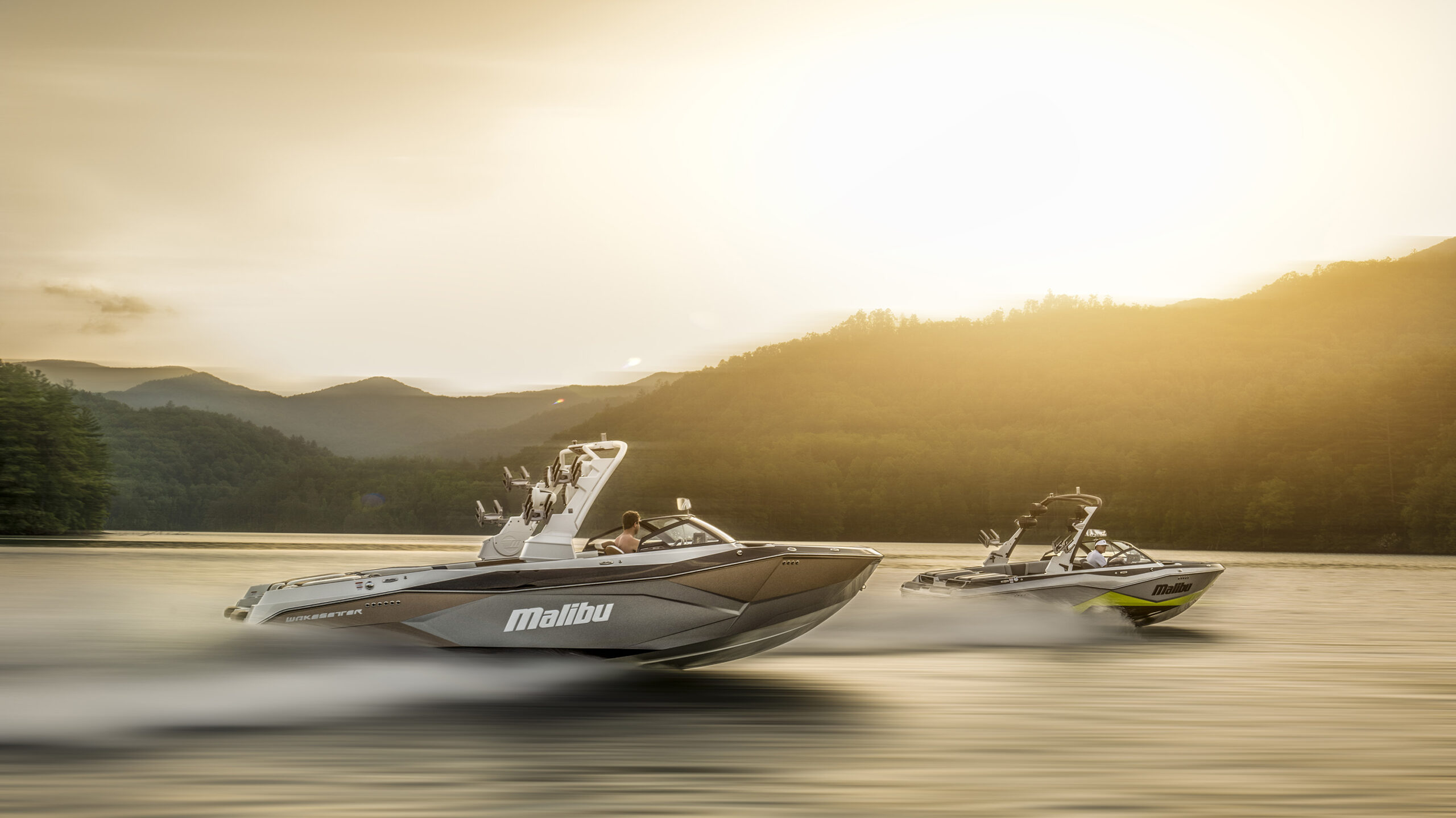 ---
Build Your Own Malibu Boat
The very best in elegance, innovation, and performance is giving you the chance to build your own boat! Click the image below and build your dream boat today.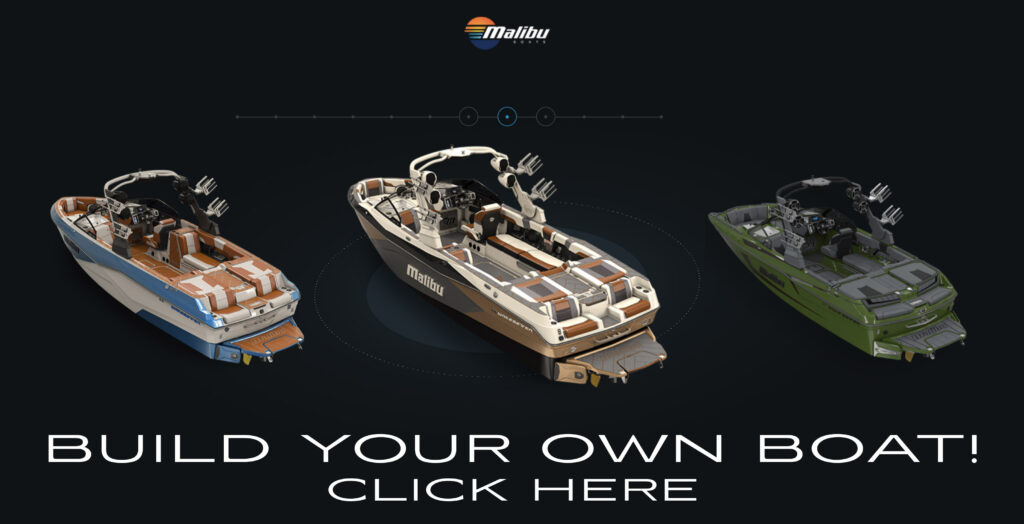 Malibu Boats Makes Water Sports A Way Of Life
Malibu boats are made by a company dedicated to innovation and pushing the limits of what watersports are capable of. Malibu Boats has earned its place as the undisputed worldwide towboat leader. Malibu draws its namesake from Malibu Beach, a coastal paradise made for water sports lovers.
Malibu Boats Are The Choice of Boaters
Choosing to strive for "state-of-the-art" instead of settling for "good enough," Malibu has made a name for itself with some incredible breakthroughs – such as the first Wakeboard Hull, the Wedge Hydrofoil, followed by its upgraded Power Wedge II and most recently Surf Gate™ which revolutionized surfing by creating an endless wave that can be controlled with just the push of a button.
Malibu is committed to constantly pushing forward in its pursuits and keeping ahead of its competitors by introducing new boats, innovations, and features since 2010. With Malibu's unyielding passion for advancement in this field, there is no doubt that they will continue to surprise us with new developments continuously.
Malibu is an example of uncompromising innovation and dedication in towboats. Their relentless pursuit of quality and improvement has made Malibu the worldwide leader, enjoying a long string of industry-firsts that have changed the game for every competitor. Malibu has exceeded expectations by committing to innovation instead of settling for "good enough" solutions.
This drive has enabled Malibu's boats to outperform all other options in design, power, safety, and overall craftsmanship. Its leadership role in the towboat industry is a shining example that subpar solutions are never an acceptable excuse; only dedication to pushing limits leads to real success.
Valley Marine is your Malibu dealer! Contact Valley Marine today and find your Malibu tomorrow.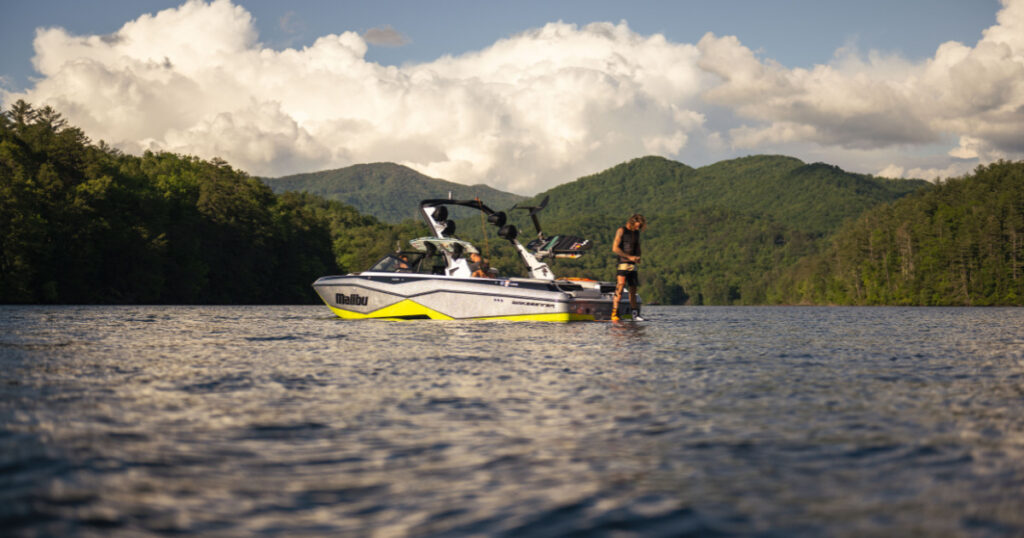 Malibu Boats Monsoon™ Engines
Proudly made in our state-of-the-art Tennessee factory with GM direct injection technology, the Monsoon line has a host of industry firsts that have taken the inboard engine world by storm. The Monsoon line includes three of the most powerful, cleanest, and quietest engines on the market – The LT4, M6Di, and M5Di.
Malibu Boats Wake Plus Hull
The Wake Plus hull is engineered for each Axis model, with wave-generating running surfaces and customized swim platforms. To customize your wake for the perfect run, push a button to fill the Hard-Tank Ballast system and add up to 1,000 pounds of wake-creating ballast.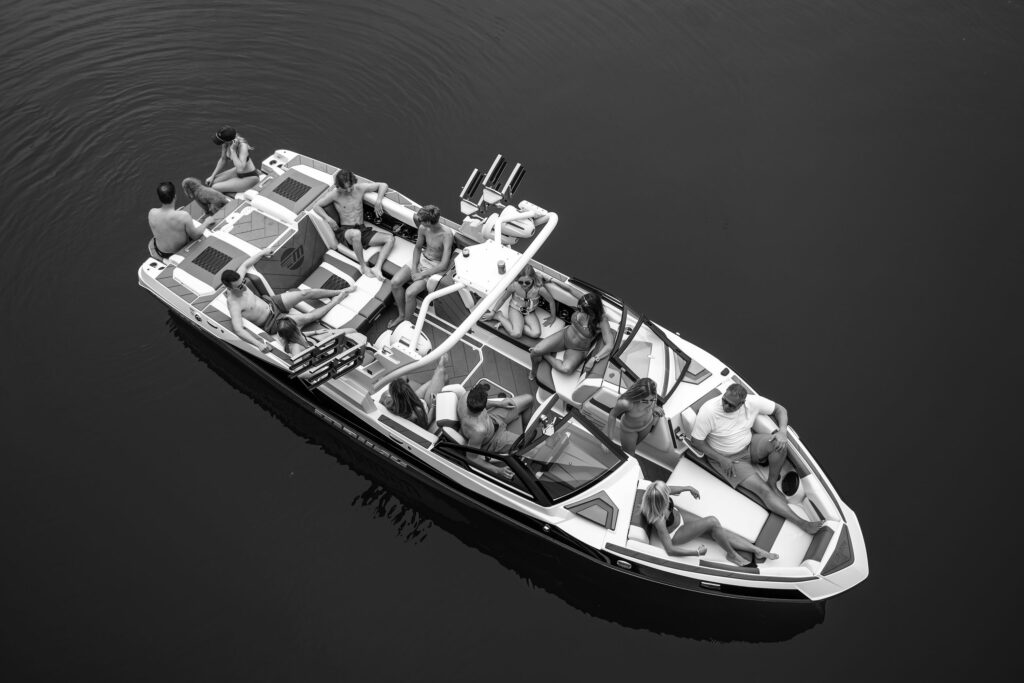 Malibu's Power Wedge™ III
With just the push of a button, you can easily adjust your wake and instantly gain another 1,500 pounds of ballast displacement, along with wake or wave customization and Lift Mode for faster plane times.
Ask The Athletes About Malibu Boats
For 35 years, water skiers, wakeboarders, and wake surfers have trusted Malibu's technology, performance, safety, and quality. Our long honor roll of cutting-edge innovations has reshaped the industry repeatedly. Malibu has also shifted the market away from stern-drive boats to high-performance V-drive boats. Our V-drive is a critical safety feature that protects the propeller from swimmers and surfers. Malibu didn't become the towboat market leader with its technology alone. Dedicated watersports enthusiasts started Malibu, which makes a difference today in how we design and build boats and listen to our customers and pros.