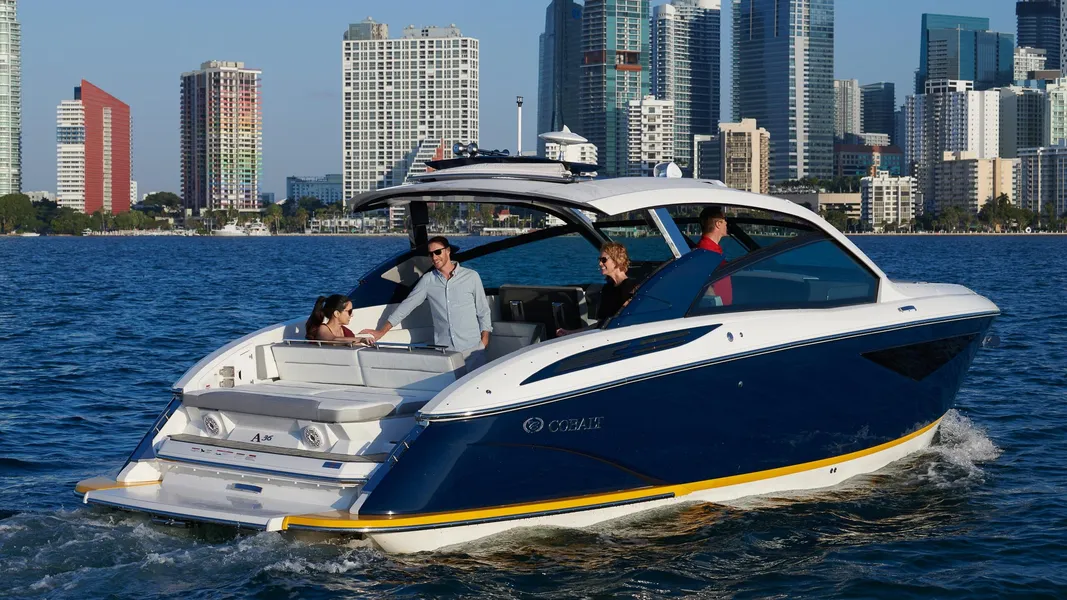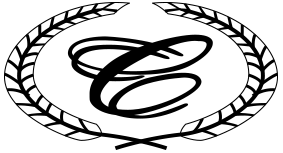 The Specs
Length Overall W/Swim Platform – 35′ 11" / 10.95 M
Beam – 11′ 2" / 3.40 M
Interior Cockpit Width – 110" / 2.79 M
Deadrise at Transom – 22º / 22º
Fuel Capacity – Gasoline – 189 Gal. / 715 L
Freshwater Capacity – 27 Gal. / 102 L
Holding Tank Capacity – 10 Gal. / 38 L
Bridge Clearance – 9′ 1" / 2.77 M
Draft Drive up – 31" / .78 M
Draft Drive Down – 42" / 1.07 M
Dry Weight (Varies With Options) – 16000 / 7,257 Kg
Boat Certified Capacity – Yacht Certified
Boat Certified Capacity W/Gear – Yacht Certified
The enhanced Cobalt A36BR design maintains the exterior look of the A36 deluxe cabin boat-bowrider crossover by combining the popular appearance and coupe-top design elements of the A Series with additional seating to help you create special moments on the water.
The A36BR increases the spacious bow area of the A36 model with additional seating, an ergonomic cockpit, upgraded layout and features, plus a luxurious cabin below the helm to become your ultimate performance sport boat for whatever your day's mission is.
Yes, I Want This Cobalt A36BR!
Call Now at 402-359-5926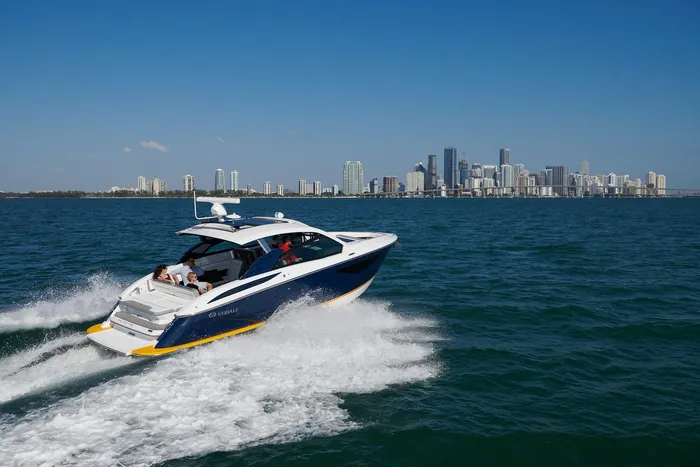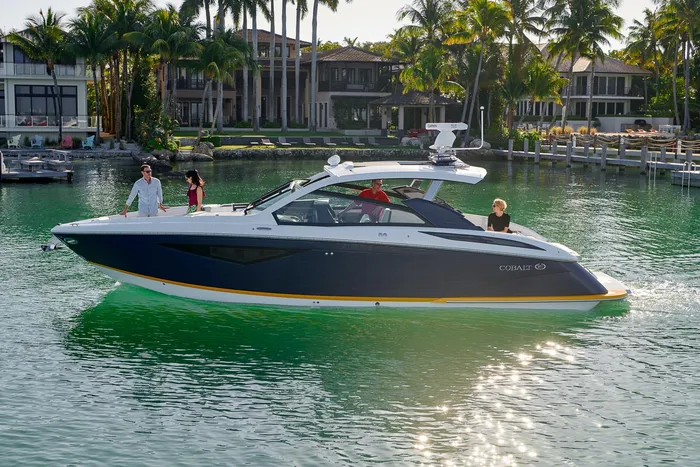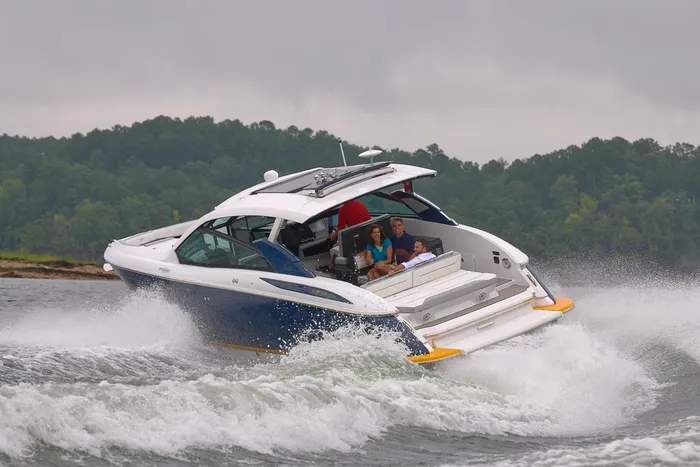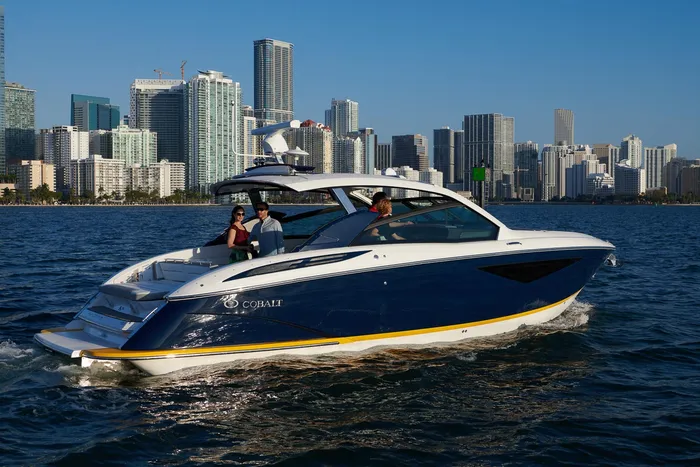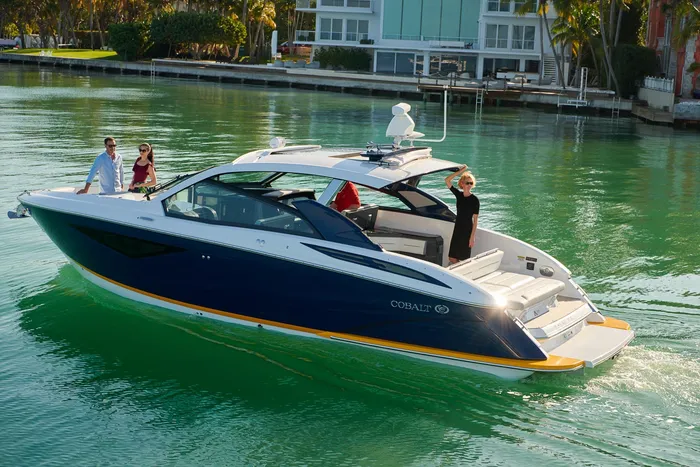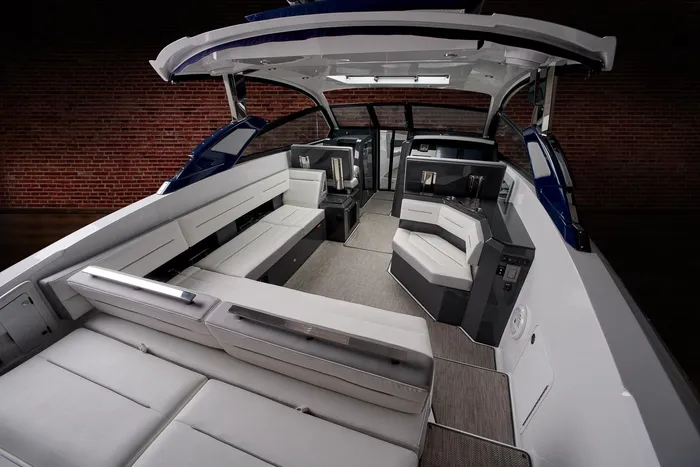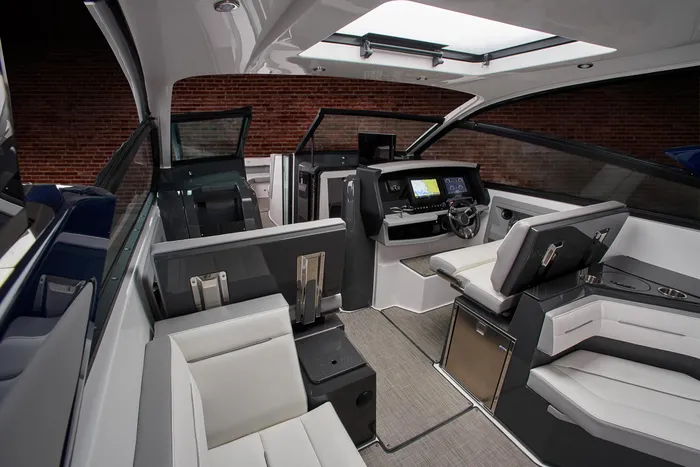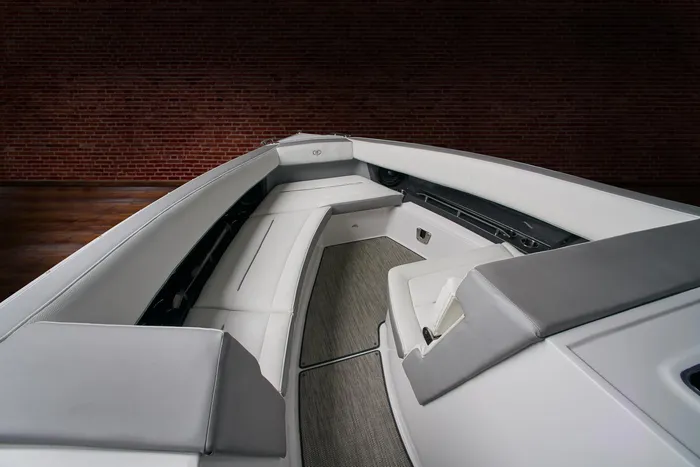 OVER 50 YEARS OF LUXURY AND INNOVATION

Cobalt Boats has always been at the forefront of innovation, introducing many industry-firsts throughout our company's history. Innovations began in the 1970s with electric windshield, fiberglass stringers, and aircraft-style switches and circuit breakers at the instrument panel. The 1980s introduced the first extended running surface, now-iconic bow scuff plate with the Condurre Series, and flip-lip seat bolster. In the 1990s there was the electric folding swim platform (of the 272) and the bow scuff plate evolved as standard equipment on all models. In the 2000s the Flip-Down Swim Step became another Cobalt exclusive innovation that reinvented water-borne activities and was awarded a U.S. patent in 2013.

We build boats on the premise that, in all our work in Neodesha, no one job is more important than another. As Cobalt has grown to a company of over 700 associates, we try very hard to perpetuate the genuine sense of family that has characterized our interactions with each other from the beginning. And so again tomorrow, we will do our part to nourish the implicit trust which underpins our relationships with Cobalt dealers, with Cobalt associates and, of course, with the remarkable people who own Cobalt boats. Cobalts come from a place where technology contributes in measurable ways to every component of a Cobalt's construction, a place where, in ways beyond measure, individual effort and personal integrity have refined the boat-builder's art for nearly 55 years of ever more sophisticated design.