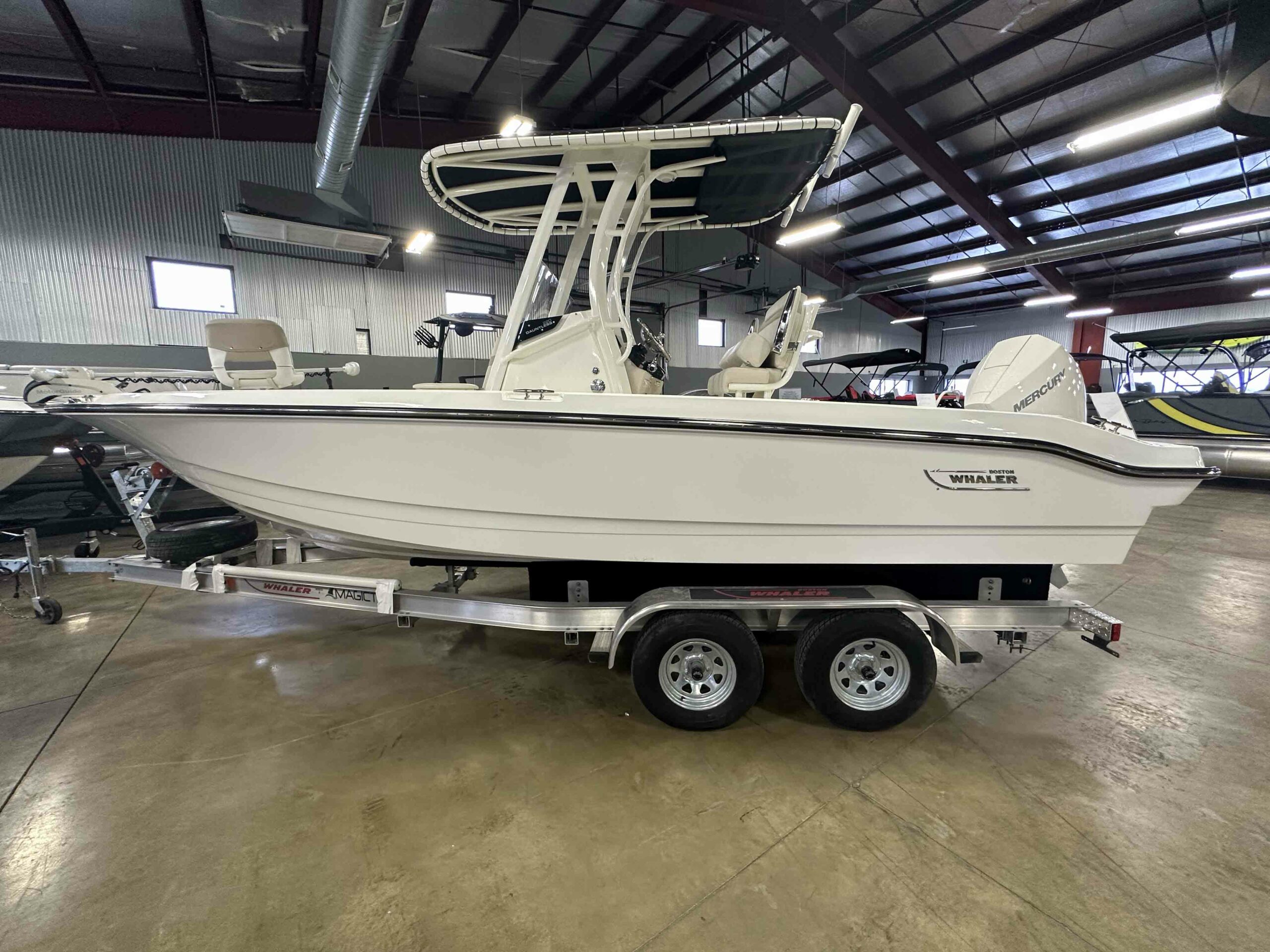 2023 Boston Whaler 220 Dauntless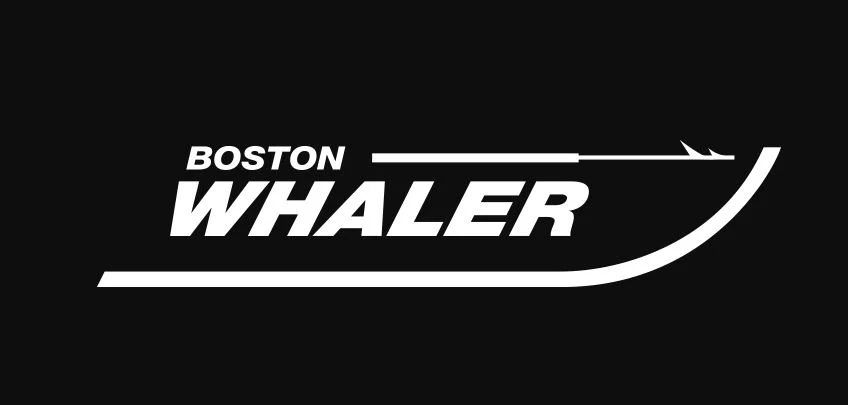 About This Boat
Year – 2023
Make – Boston Whaler
Model – 220 Dauntless
Engine – Mercury 200hp DTS
Color – White
Combining comfort, function and performance, the Boston Whaler 220 Dauntless is ready to take your boating experience to the next level. Launched in 2023, this center console model features a Mercury 200hp DTS engine, providing fast speeds while still being fuel-efficient. The white hull and tan upholstery provide a chic yet timeless look.
At Valley Marine, you can try out this great boat with all its features that are designed to make your time on the water enjoyable and safe. With Boston Whaler's commitment to performance and reliability, there is no better choice for anyone looking to own an outstanding boat like this 2023 Boston Whaler 220 Dauntless.
Yes, I Want This 2023 Boston Whaler 220 Dauntless!
Call Now – 402-359-5926
Email – andyw@valleymarine.net (or) sethm@valleymarine.net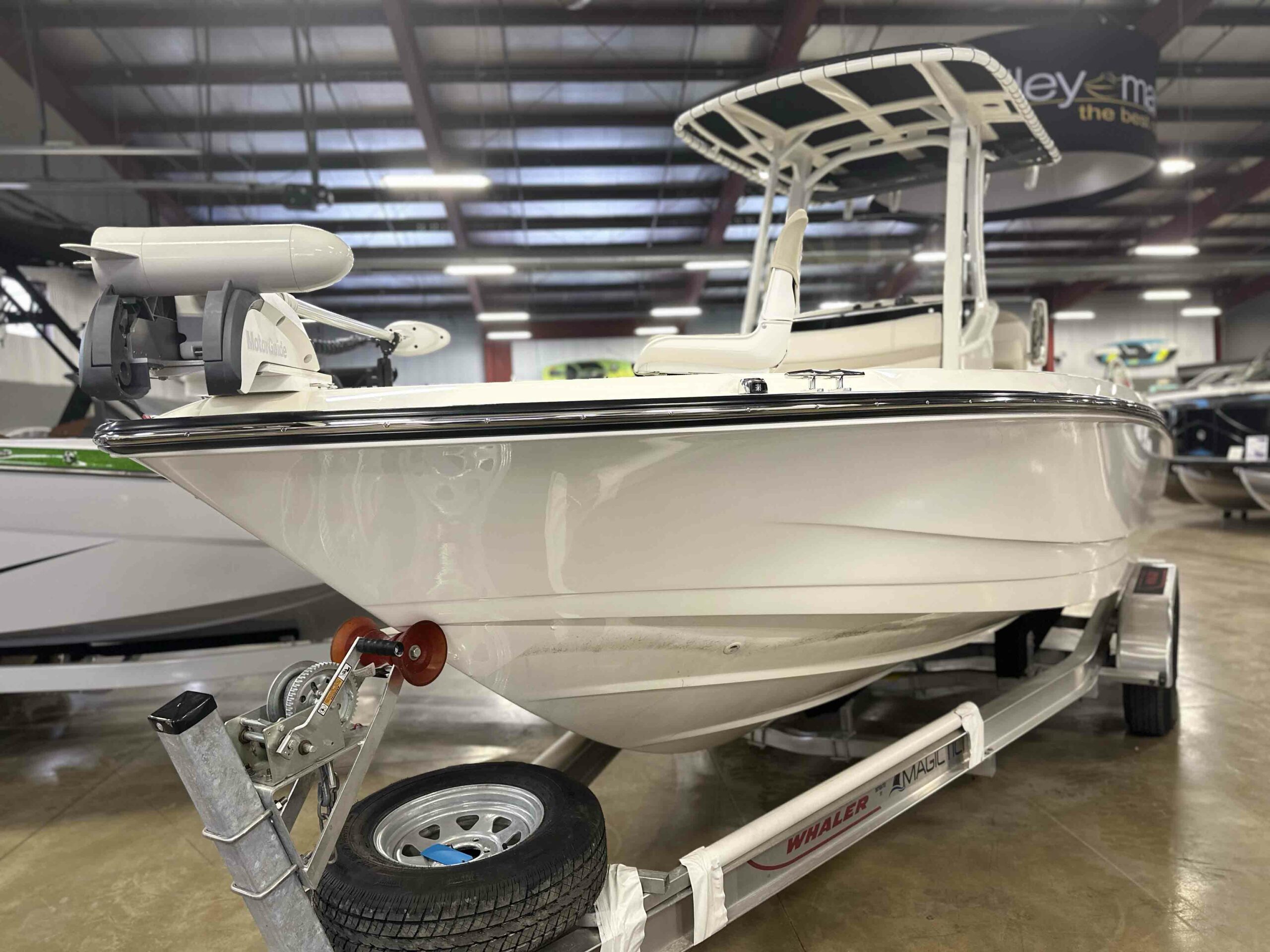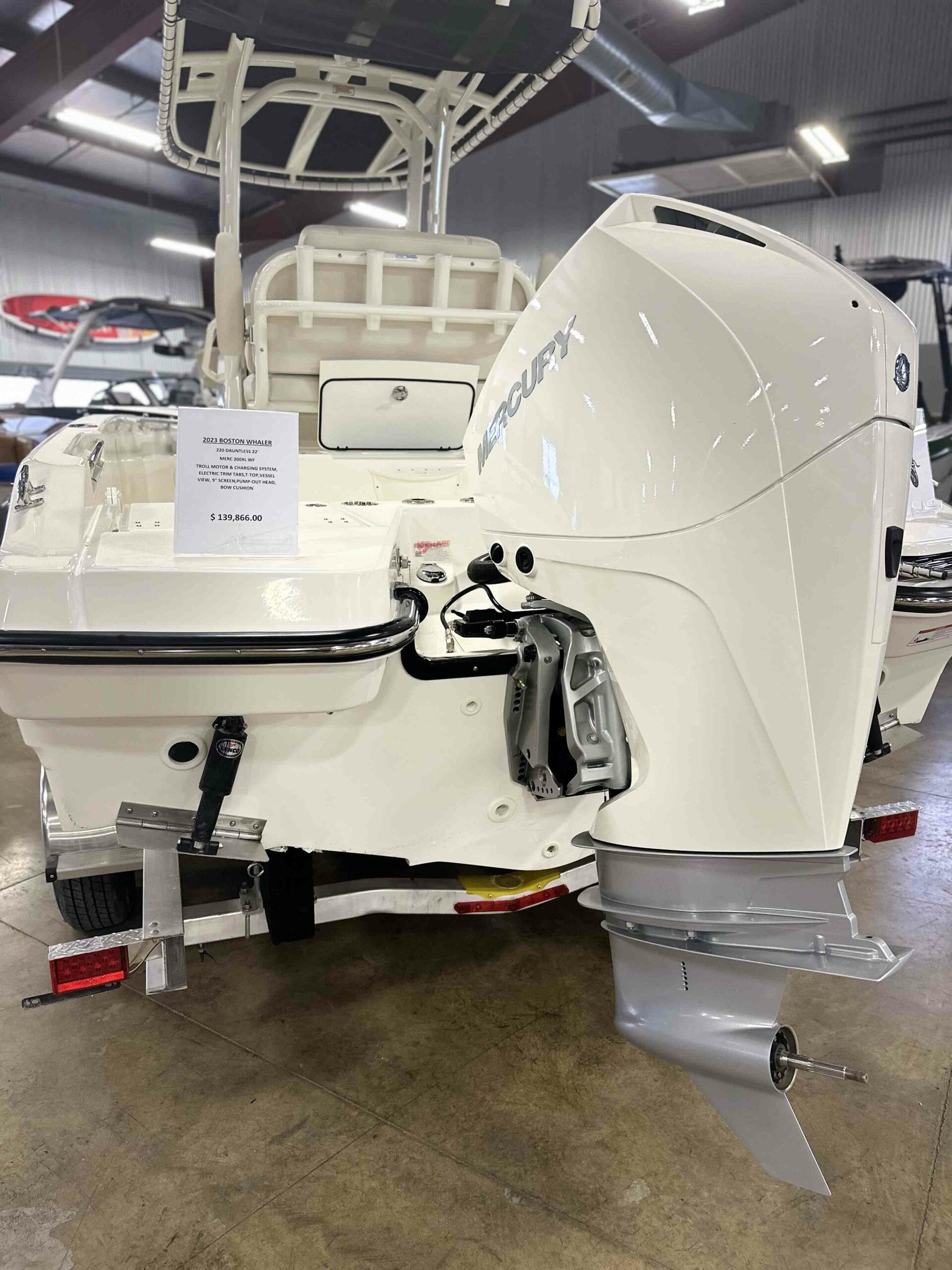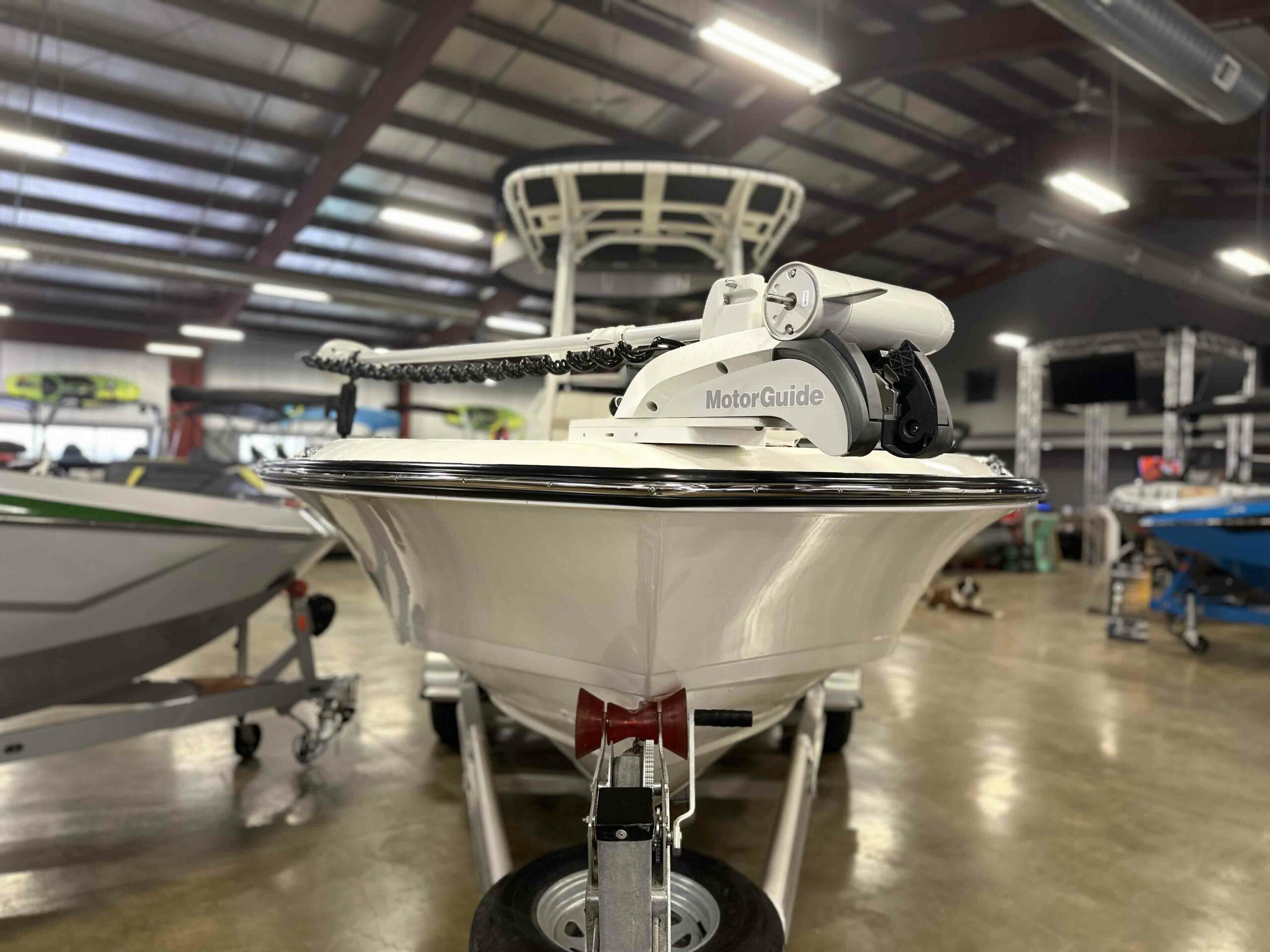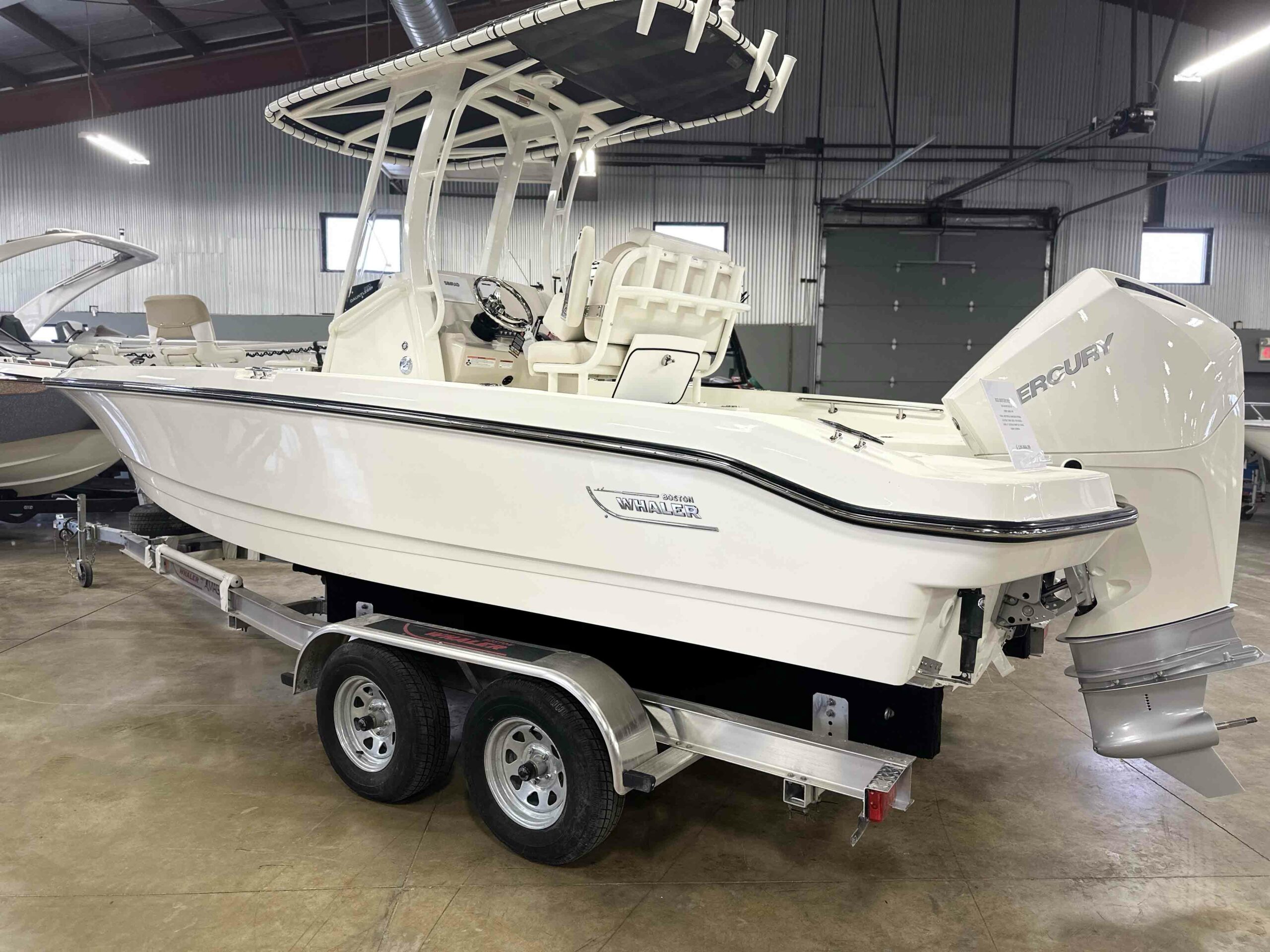 MALIBU MONSOON™ ENGINES

CAPABLE & CONFIDENT

The Boston Whaler Dauntless truly lives up to its name. Well equipped for both watersports and offshore fishing, the center console Dauntless comes with a host of amenities and options to suit your specific on-water pursuits. Pedestal fishing seats and an optional reversible pilot seat with livewell expand fishing capabilities, and the All-Activity Tower delivers extra watersports exhileration. Unsinkably safe, reliable, and with plenty of space for people and gear, Dauntless is outfitted for the active family.

GO BOLDLY

High-efficiency Mercury outboard engines power long days on the water
All-Activity Tower option enhances watersports capabilities
Rod holders and storage protect your fishing arsenal
Ergonomic center console helm station with SmartCraft™ gauges eases navigation

CORE COMFORT

Innovative, flip-up backrests and convertible seating define this go-getter
Abundant storage easily holds all your gear
Options like a Yeti® cooler or Fusion® stereo bring fun onboard
Safety comes first with stainless steel grab rails

Yes, you can cut a Boston Whaler in two and drive away in the half with the engine. But unsinkability means more than just the unmatched safety of Unibond™ hull construction. It means smart design, high-quality construction and forward-thinking technology. It means premium experiences and comfort year in and year out, whether you're fishing, cruising or both. It means having the Core Confidence to take on anything from the shallows to the roughest offshore water without worrying about a thing.

A lot goes into creating the Unsinkable Legend. From conceptualization to materials gathering to the hands-on build process, our team of designers, engineers and craftsmen use tremendous skill, innovative thinking, diligence and passion to guide their work. Get an inside look into how each beloved Whaler comes to life.

We're committed to creating boats that are purposefully engineered to be safe, functional and low-maintenance, while they deliver a lifetime of carefree pleasure.

Boston Whaler uses a detailed portfolio planning process to ensure we are developing the highest quality products for our customers. Our strict process creates a roadmap of goals and delivery dates, ensuring every new product is delivered on time and lives up to the Boston Whaler name.

Our robust quality control process starts the minute raw materials arrive to the factory, and continues until your Whaler is delivered. QC systems help manufacturing experts inspect each boat to ensure the final product is worthy of the trusted Boston Whaler name.
WAKE PLUS HULL

The Wake Plus hull is engineered for each Axis model, with wave generating running surfaces and customized swim platforms. To customize your wake for the perfect run, push a button to fill the Hard-Tank Ballast system and add up to 1,000 pounds of wake-creating ballast.
POWER WEDGE™ III

With just the push of a button, you can adjust your wake with ease and instantly gain another 1,500 pounds of ballast displacement along with wake or wave customization and Lift Mode for faster plane times.